Avegail Muñoz, a first-year student at Columbia University, describes herself as a "queer, multiracial woman of color" who is "a survivor of sexual assault" that "suffer[s] from multiple mental illnesses" as a "low-income, first-generation student." And in an op-ed article for the Columbia Daily Spectator, which was published Jan. 20, she decried numerous "microaggressions" against "marginalized" students that she has witnessed at Columbia.
In a follow-up interview with the College Fix published Monday, she said that the microaggressions included vandalism of a pro-transgender bulletin board on campus, too many white professors teaching at the university and the high stress levels of college life.
Although she acknowledged in the op-ed her "privilege" in attending an Ivy League university due to the generous grant awarded to her "regardless of [her] marginalized identities," Muñoz's main beef with Colombia stemmed from how its students and faculty treated the issue of political correctness.
"But when students like myself proceed to address controversial political issues that directly affect our lives, we are often accused of nitpicking or, even worse, being 'too politically correct,'" Muñoz wrote. "I feel that this war on political correctness invalidates the existence and experiences of marginalized people, contradicting a campus culture that boasts inclusivity."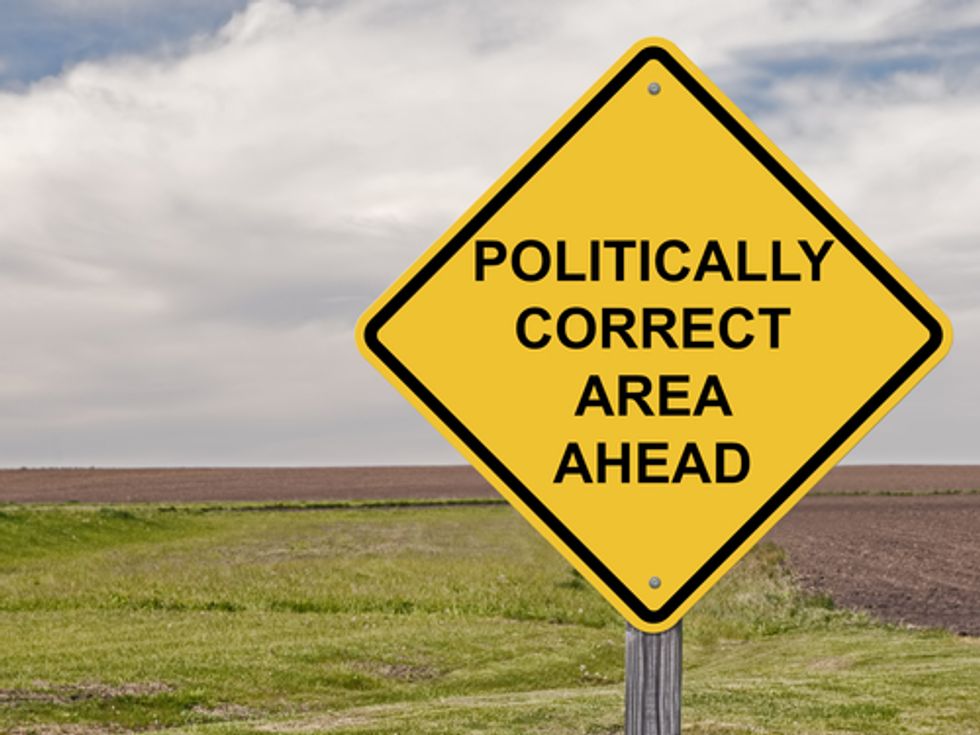 Photo credit: Shutterstock
When the College Fix reached out to her for further commentary and clarification about her allegations, Muñoz stated that she was bothered by the lack of racial diversity among her professors, elaborating upon her statement that she was troubled by the fact that she had "not a single professor that looks like [her]" — a mix of Filipino, Portuguese, Chinese and Cuban.
"I am in my second semester of my freshman year and I have not yet had any professor of color — except for when I took Intro to African American Studies," Muñoz told the College Fix.
When the College Fix asked her to explain what she meant when she claimed that her voice had been "muffled" at Columbia, Muñoz emphasized that her professors are white males, thus forcing her to look at everything as an "us vs. them" dichotomy. When asked to cite specific microaggressions against herself, the College Fix reported her three additional examples: "vandalism of a pro-transgender bulletin board, too many white professors and the stress of college."
Muñoz reinforced her original opinions revealed in the op-ed piece — opinions that stemmed from her outrage after reading two articles that were circulating across the Internet: one from the Guardian and one from the New York Post.
"Ultimately, I do not think that 'politically correct' can ever be used as an insult," she wrote. "When I am 'politically correct,' I am trying to be moral and inclusive — something that many people on our very own campus claim to be, but seldom are. As members of an educational institution, we have a responsibility to speak openly about injustice within our own campus so that we can extend those ethics into the world after we graduate."
—
Follow Kathryn Blackhurst (@kablakhurst) on Twitter