In a momentary break from politics and the dominating story of the day, the Iowa caucuses, Glenn Beck shared something that he says his studio in Dallas has to have: a pancake machine.
"Can I just tell you, that Holiday Inn Express, it was one of the nicest hotels I've been in, in a long time," Beck said on The Glenn Beck Radio Program Monday morning.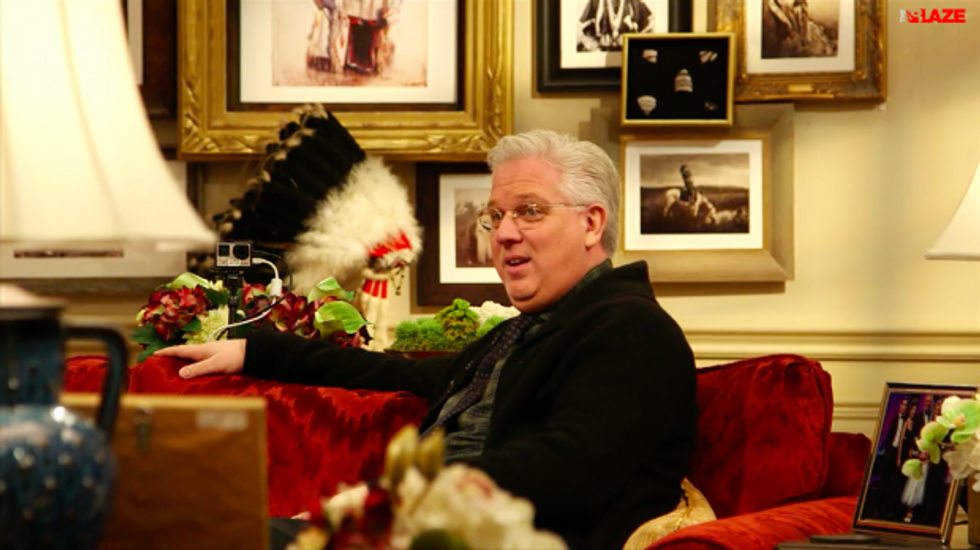 Glenn Beck talking about his trip to Iowa to campaign for Ted Cruz Feb. 1. (Image source: TheBlaze TV)
According to Beck and his radio show co-hosts Pat Gray and Stu Burguiere, who were in Iowa campaigning for Republican presidential candidate Ted Cruz over the weekend, it was the pancake-making machine that made the hotel so wonderful. In fact, it seemingly changed their lives — or it could if they get one in Dallas.
"You press a button, and a pancake comes out the side," Burguiere said emphatically.
"All of us said the same thing. We all were in the kitchen at a different time. And then we all got together, and we all said, 'We have got to get a pancake — at the same time — a pancake machine for the studio,'" Beck added.
Burguiere even sought out the hotel staff to figure out how much the appliance costs and exactly how to works.
No one will know the results of the Iowa caucuses until late Monday evening, but, thanks to the Holiday Inn Express, one thing for sure is clear: It probably won't be long before Beck's Dallas studio has its very own pancake machine.
Complimentary Clip from TheBlaze TV The full episode of The Glenn Beck Program, along with many other live-streaming shows and thousands of hours of on-demand content, is available on just about any digital device. Click here to watch every Glenn Beck episode from the past 30 days for just $1!
—
Follow the author of this story on Twitter: