Donald Trump may have lost in Iowa, but he is still the clear Republican front-runner in New Hampshire, a new University of Massachusetts-Lowell/7 News poll confirmed Wednesday.
According to the survey, Trump has a whopping 24-point lead over his nearest GOP competitor in the Granite State with the state's first-in-the-nation primary less than a week away.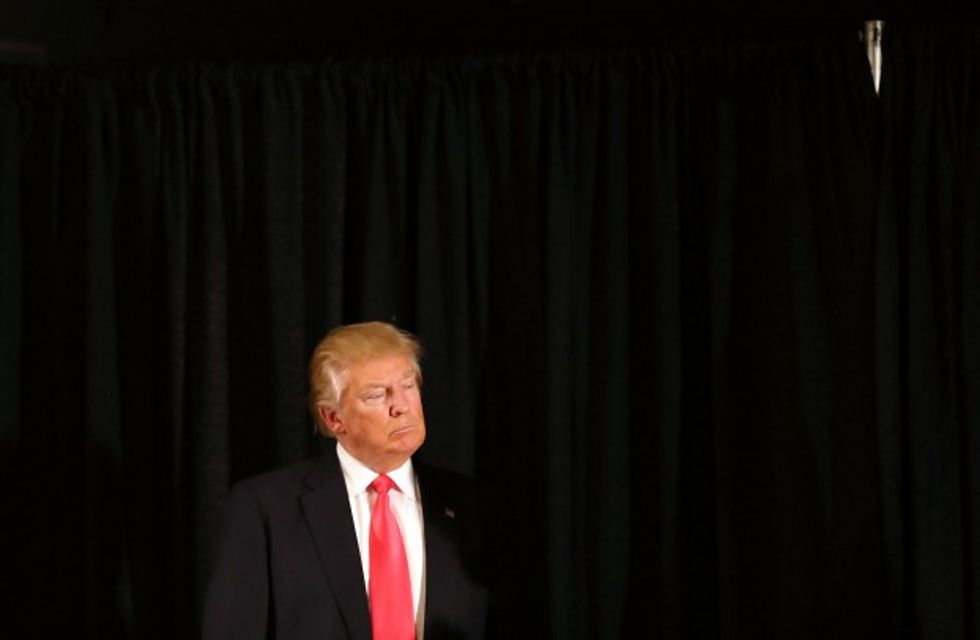 Donald Trump speaks to the media before a campaign event at Hampshire Hills Athletic Club Tuesday. (Getty Images/Joe Raedle)
The poll found that Trump has the support of 38 percent of Republican-likely voters in the state.
Iowa Republican caucus winner Texas Sen. Ted Cruz followed Trump with 14 percent. Florida Sen. Marco Rubio was third with 12 percent, while former Florida Gov. Jeb Bush placed fourth with 9 percent. Ohio Gov. John Kasich rounded out the top five with 7 percent.
With only six days left until the primary, many New Hampshire voters seem set in their choice, but a good portion could still be swayed between now and Tuesday. According to the poll, supporters of Trump, Cruz and Kasich are the most sure about their candidate. Supporters of Ben Carson, New Jersey Gov. Chris Christie and Bush, on the other hand, are least certain about their candidate of choice, with the majority saying they are open to changing their alliance.
New Hampshire will prove to be very crucial for many candidates whose campaigns are already on life-support. Bush, Kasich and Christie, who each received less than 3 percent in Iowa Monday, have gone "all-in" in New Hampshire and will likely need strong showings to move on.
Two major Republican candidates, former Arkansas Gov. Mike Huckabee and Kentucky Sen. Rand Paul, dropped out of the race this week.
The poll has a margin of error of +/- 5.38 percent.
—
Follow the author of this story on Twitter and Facebook:
[facebook //www.facebook.com/plugins/like.php?href=