Buffalo Bills linebacker Tony Steward lost his fiancée Tuesday, less than two months after she was diagnosed with cancer.
Steward proposed to his girlfriend of four years, Brittany Burns, just a few days after she received her diagnosis Dec. 9.
Burns, 26, suffered from a rare form of ovarian cancer, according to Syracuse.com.
Steward posted an Instagram photo Tuesday night of a healthy, smiling Burns, along with a heartfelt message to the woman he called "the strongest and most loving soul to step foot in this world."
"You have been my rock, my motivation, my heart, my soulmate, my everything since the day I laid eyes on you," Steward wrote.
The couple met while both were athletes attending Clemson University. Burns was on the university's rowing team and Steward played football.
Steward, 23, was drafted to the Buffalo Bills in May.
In a New Year's Instagram post, Burns wrote a reflection on 2015, a year full of exciting life moments and one tragic curveball.
"I've got to beat the only news that brought 2015 down," she wrote, "Cancer."
Steward wrote Tuesday: "Brittany Ann Steward! Wow BEAUTIFUL is the only way I know you. You have the biggest heart I have ever seen in my entire life and I promise you that it will live on in me, our family and every single soul you have touched."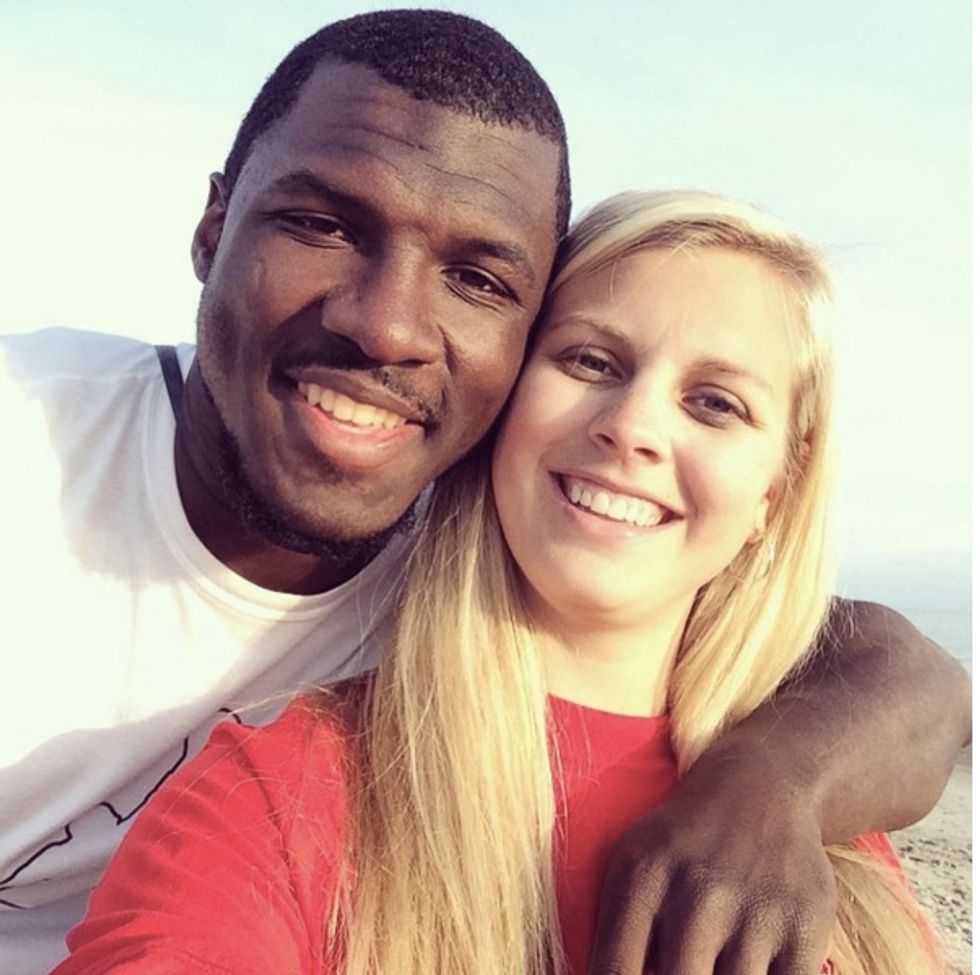 Image via Instagram/Tony Steward
(H/T: Syracuse.com)