An illegal immigrant in New York has been sworn in as an attorney after a long-fought court battle over whether his legal status should disqualify him from practicing law.
A panel of judges ruled that 32-year-old Cesar Vargas' immigration status should have no bearing on whether he is allowed to practice law in the U.S. in what immigration rights activists are hailing as a victory for their cause, WABC-TV reported.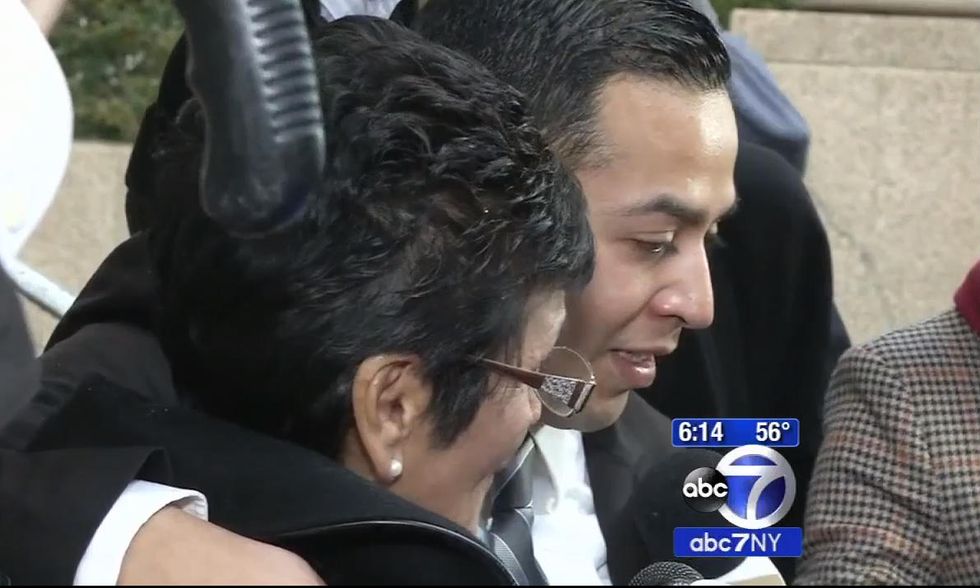 Image source: WABC-TV
"It was an amazing moment. It felt like the day was never going to come. But it's here, through the support of so many people, my family, my mother," Vargas, who came with his mother from Mexico to Staten Island 28 years ago, said. Vargas has lived in the U.S. since he was 5-years-old.
Vargas attended St. Francis College and the City University of New York School of Law. He passed the bar exam in 2011 but was denied admission because of his legal status. However, that all changed Wednesday.
"Now that he is finally an attorney, I am so proud of him," Teresa Galindo, Vargas' mother, told WABC.
Juan Cartagena of Latino Justice, an organization that provides legal resources for Latinos, hailed the decision as a victory not only for its cause, but also for the judiciary in New York state.
"They have said, we are the exclusive determining factor as to who gets to practice law," Cartagena said.
(H/T: WABC-TV)