While Democratic presidential candidate Sen. Bernie Sanders has been criticized when it comes to foreign policy issues, controversial comedian Bill Maher is ready to have Sanders lead the U.S.
"F**k yeah," Maher responded emphatically on his HBO show "Real Time" Friday night when asked if he was ready for the Vermont senator to deal with America's foreign policy issues as president.
"The guy who voted right on the Iraq war? Yeah, I do," he continued.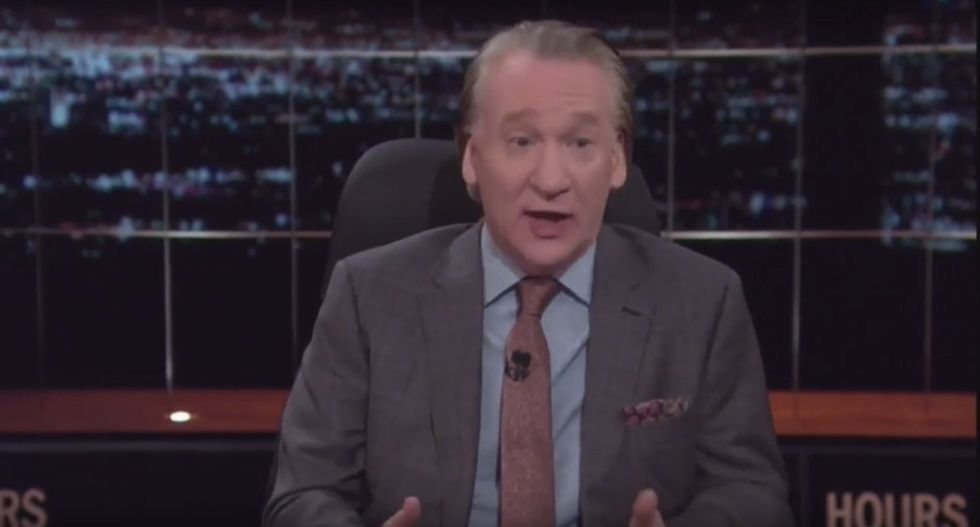 Image source: YouTube
Maher continued to sing Sanders' praises Friday night while he talked about the 2016 presidential race with a panel that included MSNBC's Alex Wagner and Ben Carson's advisor, Armstrong Williams. At one point, he compared Sanders to former President Franklin D. Roosevelt.
"Doesn't Bernie deserve this? He was 30 points behind in Iowa. He has proved, I think, at this point that this is a year when anything can happen," Maher said, adding that GOP presidential candidate Donald Trump has exceeded voters' expectations as well. "I think the rules are out the window until proven otherwise."
"We may revert back to politics as usual, but until we do, doesn't Bernie deserve the people who say 'oh, I like Bernie but he can't be elected,' to shut up? Hasn't he earned that much," Sanders said.
Wagner agreed that Sanders has "a really compelling message" and applauded the last Democratic presidential debate for being "fascinating."
"We have never had someone do this so we don't know how many leftists are out there who have sat out election after election because they thought the two parties were alike," Maher said. "So is Bernie probably going to get his hand handed to him in Indiana and the south? Yes, but maybe not because this is the year when there are no rules."
Watch a clip of Maher's show, which includes strong language, below.
(H/T: Mediaite)