NARAL Pro-Choice America isn't too fond of one Super Bowl 50 commercial.
And from Doritos, no less.
The humorous clip showed a pregnant woman getting an ultrasound of her "beautiful baby" —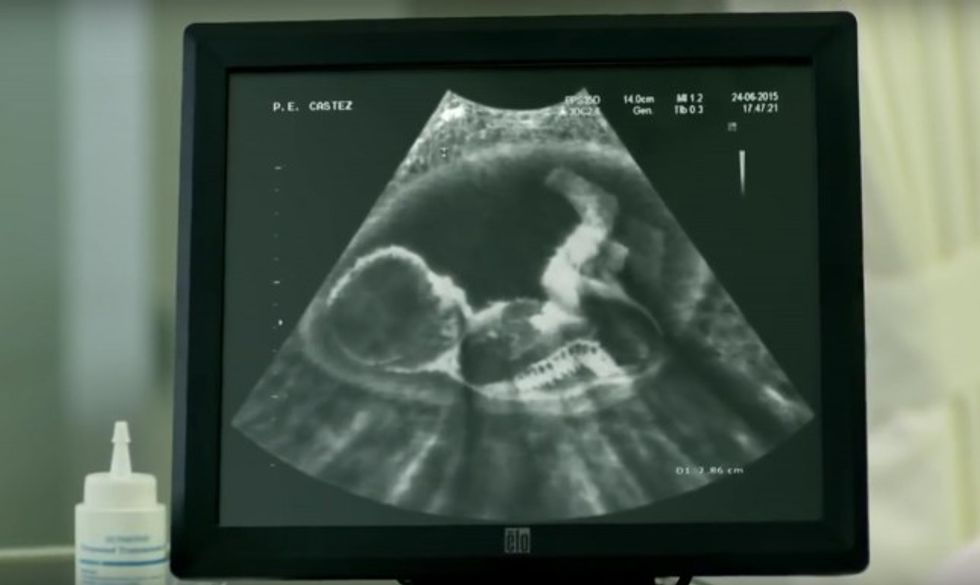 Image source: YouTube
— while Dad munched on Doritos chips.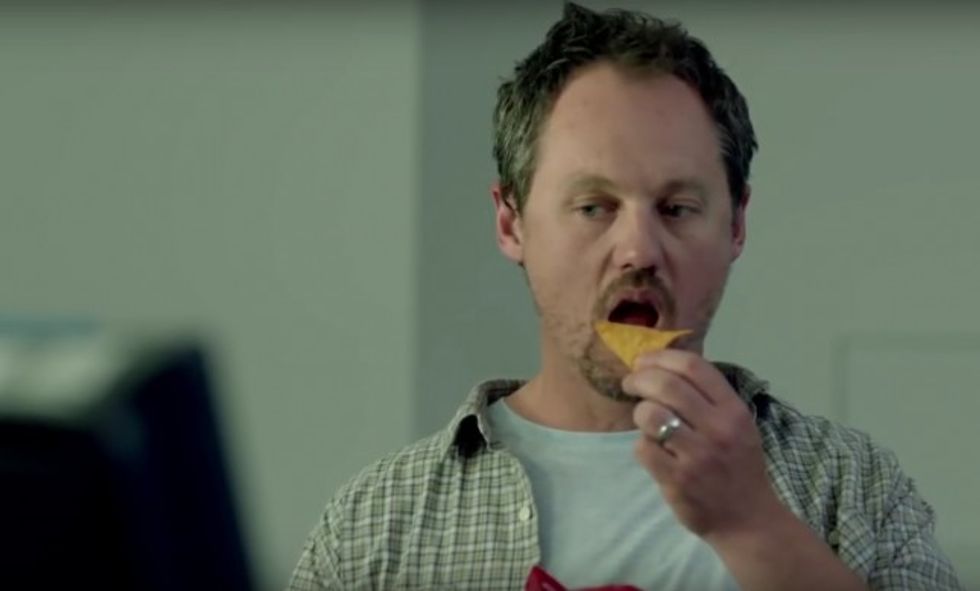 Image source: YouTube
"Really? You're eating Doritos?" the now-annoyed mother said to him.
Soon the unborn child on the ultrasound screen was sensing when the chuckling father waved a Doritos chip near Mom's belly — and the baby instinctively reached for it in the womb.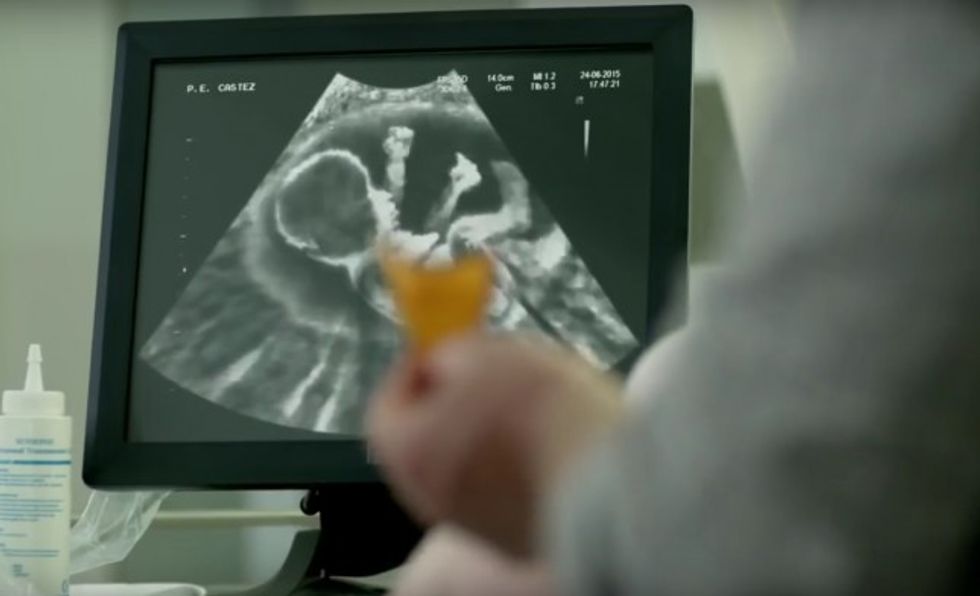 Image source: YouTube
More peeved than ever, she grabbed a chip and tossed it in the direction of her feet.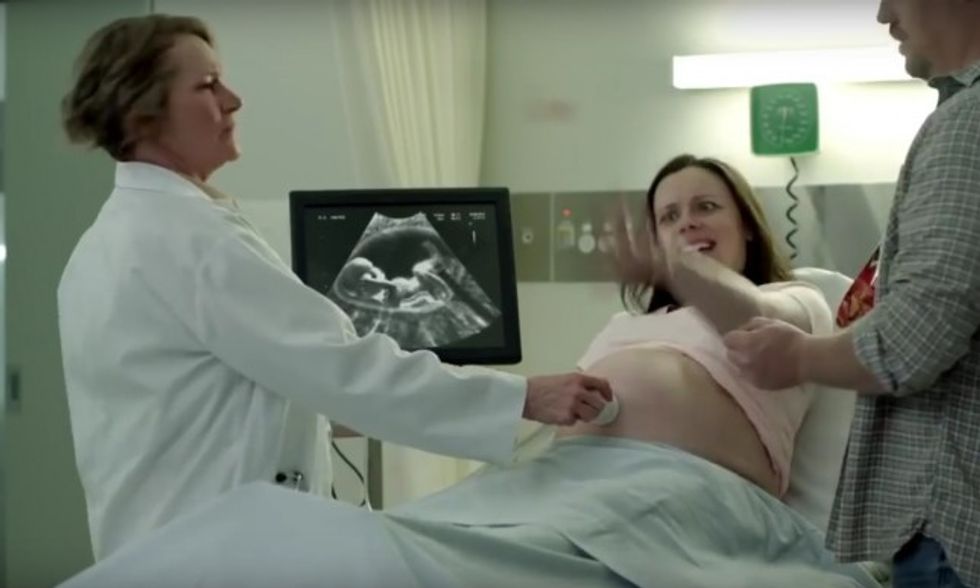 Image source: YouTube
Bad idea.
The child had only one place to go, presumably setting a birth in motion (as everyone in the room started to scream).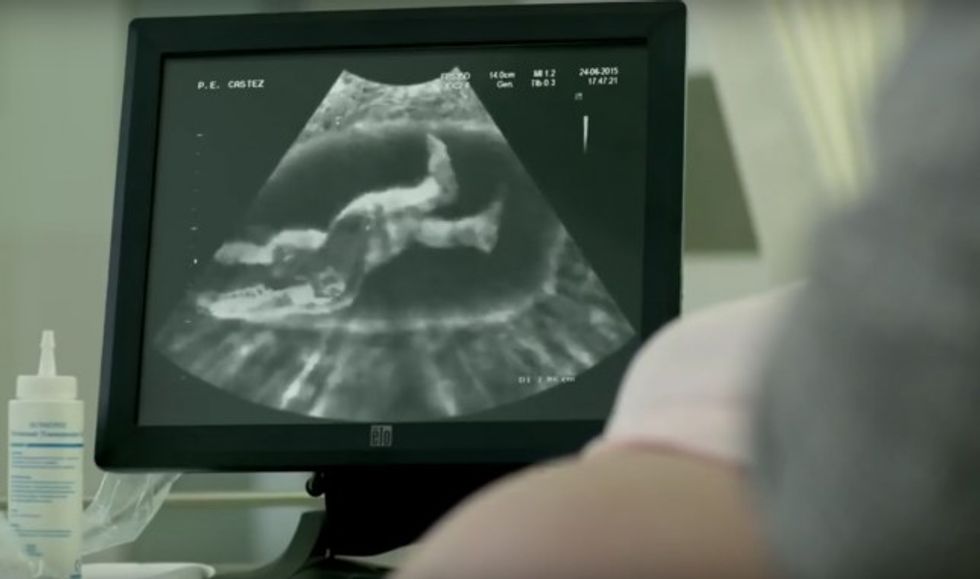 Image source: YouTube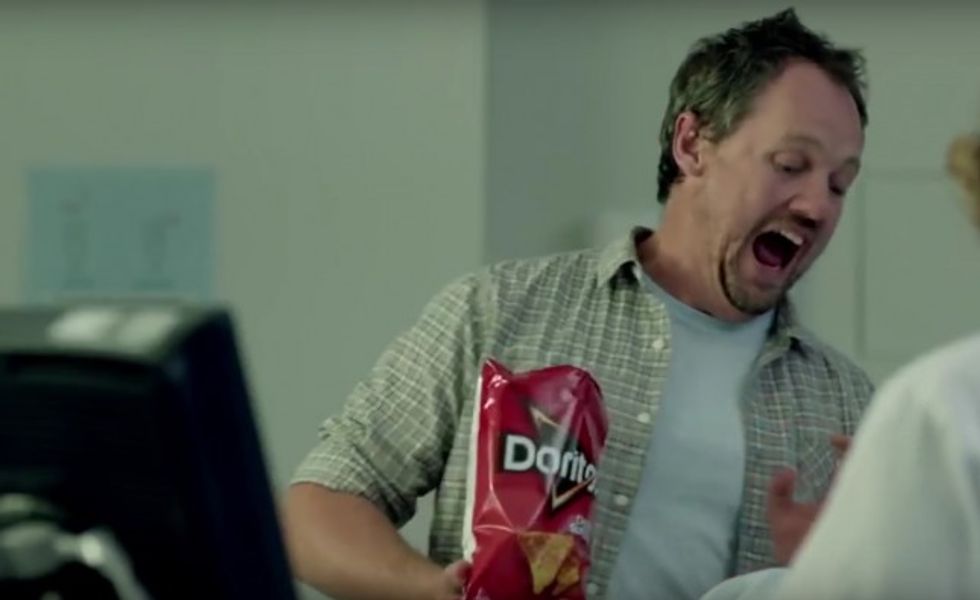 Image source: YouTube
But NARAL Pro-Choice America cried foul, saying the commercial used an "antichoice tactic by humanizing fetuses." Here's the group's entire protesting tweet:
#NotBuyingIt - that @Doritos ad using #antichoice tactic of humanizing fetuses & sexist tropes of dads as clueless & moms as uptight. #SB50

— NARAL (@NARAL) February 8, 2016
Here's the clip: