Former Houston Texans and New England Patriots wide-receiver Jabar Gaffney's arrest last month in Jacksonville, Florida, was captured on dash cam video, along with the officer's almost immediate observation of the NFL star.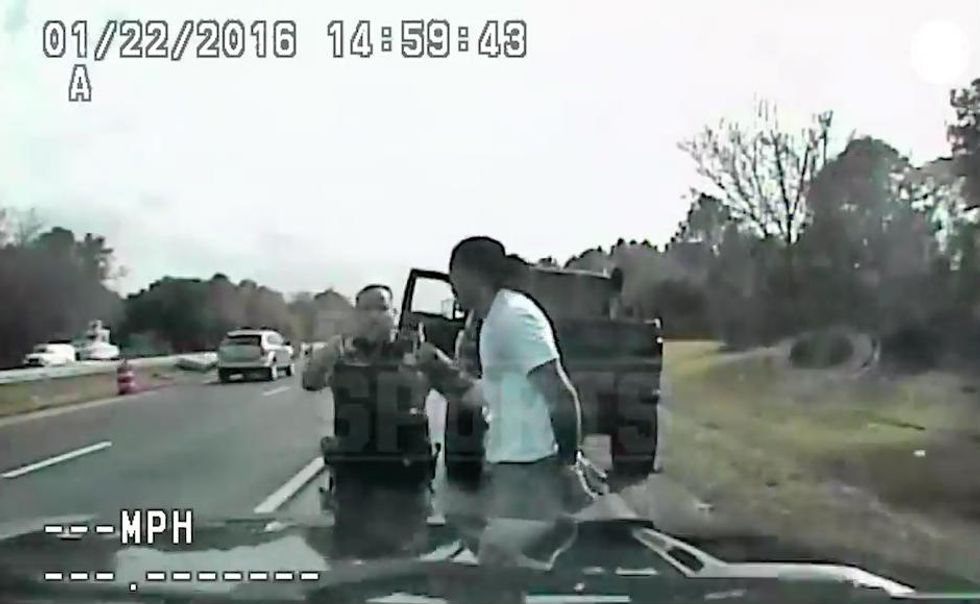 Image source: TMZ
The recently released video shows Gaffney being pulled over Jan. 22 around 3 p.m. for illegal window tinting and failure to maintain a single lane, but he was arrested for something entirely different after the officer asks the NFL star if he has any weed on him, just before cuffing him.
"You got any marijuana on you," the officer asks Gaffney.
He then places the former football star in cuffs before walking him over to the patrol car, where he begins searching him for the drug.
"You got marijuana all over you," the officer is heard saying.
Gaffney was reportedly in possession of 6.5 grams of marijuana and admitted to having the substance in the video. He was arrested for felony drug paraphernalia and marijuana possession. His bond was set at $7,000.
(H/T: TMZ)