Netflix has released the first official trailer that features exclusive scenes from the "Full House" reboot that is set to premiere on Feb. 26.
The new, 13-episode show, titled, "Fuller House," will star original cast members Candace Cameron Bure (who portrayed D.J. Tanner), Jodie Sweetin (who played Stephanie) and Andrea Barber (who portrays Kimmy Gibbler).
See the trailer, which premiered this week on "The Ellen DeGeneres Show," below at the 2:30 mark:
An official description of the show from Netflix reads, "The Full House adventures continue when D.J. Tanner-Fuller calls upon her sister, Stephanie, and her friend, Kimmy, to move in and help raise her three boys."
As TheBlaze reported last year, the show is expected to be friendly for all ages — an intentional effort to maintain the scope and feel of the original series.
"We want to protect the image of 'Full House,'" Bure, who came of age on TV as D.J., told TheBlaze in April. "We're all going into this with the understanding that we're going to give the fans what the original show gave, which was good family programming that you'll want to watch with your children."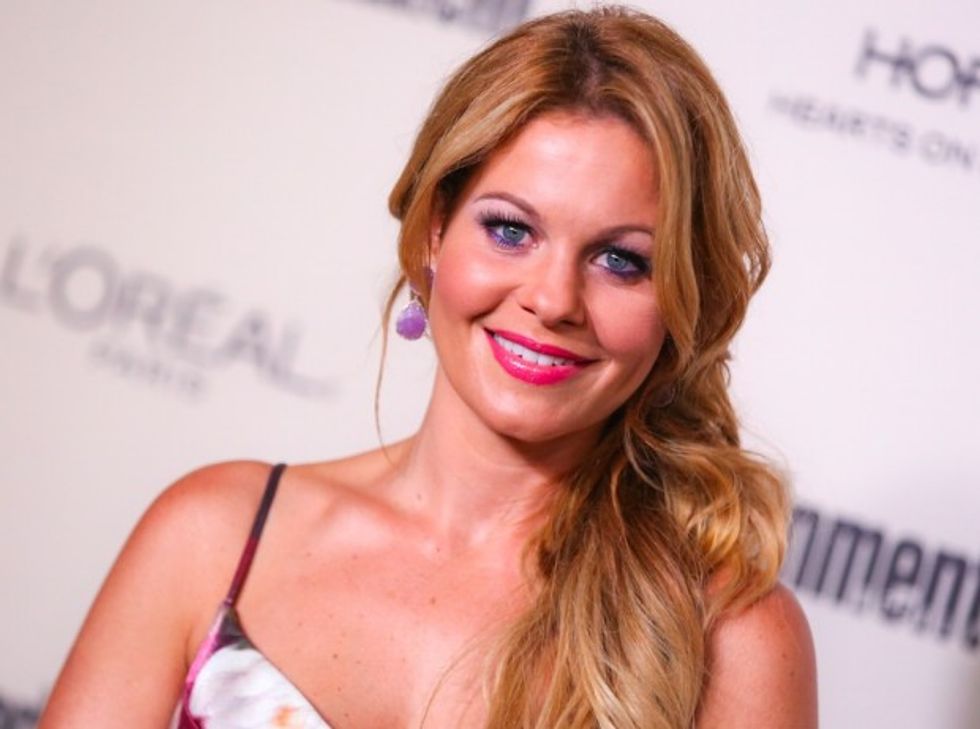 Candace Cameron-Bure arrives at the 2015 Entertainment Weekly Pre-Emmy Party at Fig & Olive on Friday, Sept. 18, 2015, in Los Angeles. (Photo by Rich Fury/Invision/AP)
As for the decision to retain the show's positive vibe, Bure said the producers and cast have talked about it for quite some time, and she believes this type of family show was attractive to Netflix.
"It is a family show," she said. "I'm not concerned about the show taking a turn that the fans would be disappointed in."
Read more about the new show here.
--
Follow the author of this story on Twitter and Facebook: