Glenn Beck unloaded on Republican presidential contender Donald trump after Saturday night's debate, characterizing him as a "narcissistic psychopath" who is in desperate need of a "diagnosis."
"Tonight's debate is the most uncomfortable, angry, hate-filled 2 hours I have ever experienced," Beck wrote on Facebook. "Is anyone else shaken by this? I found it seriously and deeply disturbing."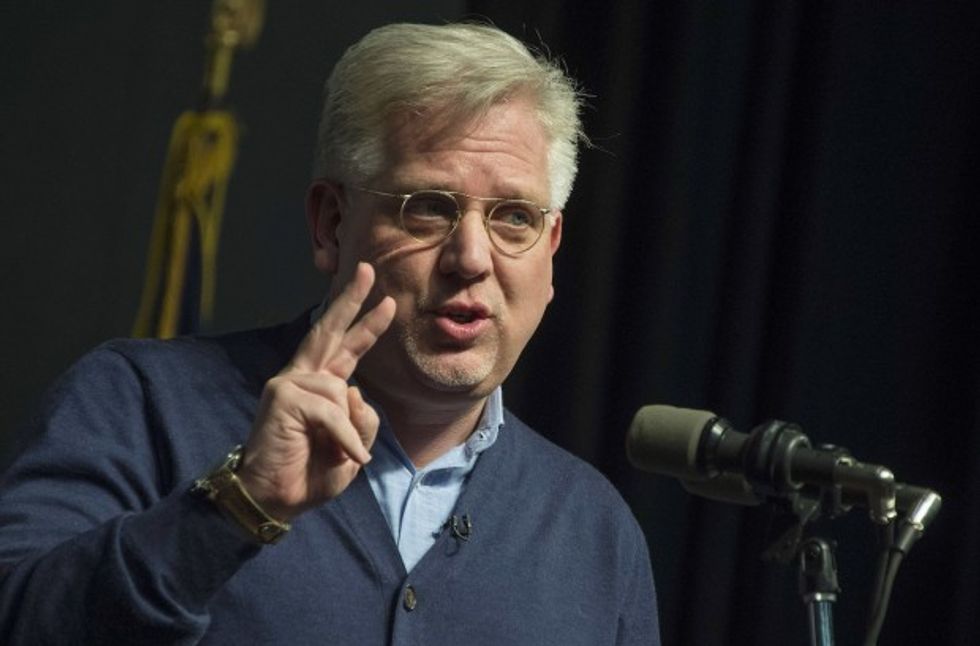 JIM WATSON/AFP/Getty Images
"The psychiatric community needs to step up and address what we are witnessing," continued the conservative personality, who has endorsed Texas Sen. Ted Cruz. "This man is a narcissistic psychopath. That is NOT name calling, that is a search for a diagnosis. If he is not then he is merely a game show host that is trying to get ratings. If that is true, that, in and of itself, is a sign of a deep disturbance."
Beck said what America witnessed Saturday was "not a presidential debate," but "a combination of WWE, a cheap game show and the worst of Jerry Springer."
"I believe, if this is not the eye opening moment for America on who Donald Trump is at the core, this country is surely lost," he wrote. "Four years of this bully will lead to civil war or worst. The poison that is being injected into our body couldn't be more toxic."
"Because I know God is just, tonight, I tremble for my country," Beck added. "Those with influence that do not speak out now, will pay a heavy price when liberty is lost and evil grows."
Beck also tweeted during the debate that he would be afraid for his personal safety if he found himself alone in a room with Trump.
@glennbeck watching trump on cnn spin room. Melania looks worried or frightened. Maybe it is just us. #GOPDebate

— Glenn Beck (@Glenn Beck)1455423181.0
Saturday night's debate was the most explosive of the 2016 election cycle with Trump relentlessly attacking rivals Jeb Bush and Ted Cruz.
—
Follow the author of this story on Twitter and Facebook: