A map of the United States created using data aggregated by Google shows what Christians across the country have decided to give up for Lent this year, which began Wednesday and will last the six weeks until Easter Sunday.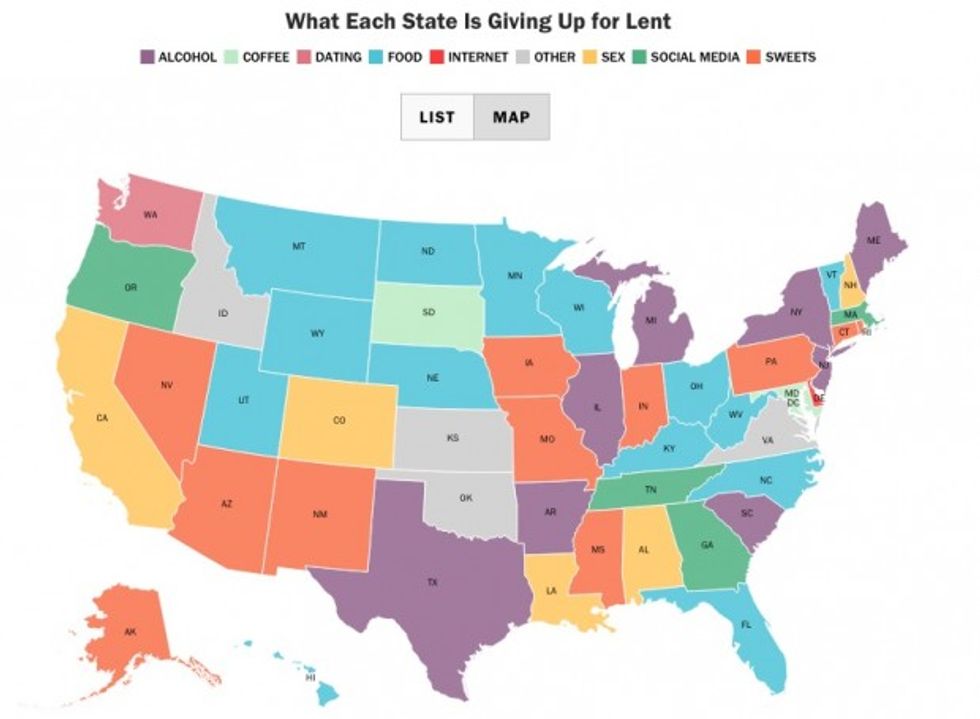 Image source: Time.com
Google compiled the data used in the charts by sifting through users' search engines for entries containing the terms "Lent" and "give up," according to Time. The resulting list reflects the top-searched items represented from users in each state.
Food items proved to be the most popular items that Christians and other Lent-observers have decided to sacrifice for the six-week period, the Daily Mail noted. Items such as dairy, meat, sweets, sugar, and chocolate were the most popular options, with eight states opting to give up eating meat during Lent and five states choosing to sacrifice eating chocolate. Alcohol was given up in seven states, and two states relinquished coffee during Lent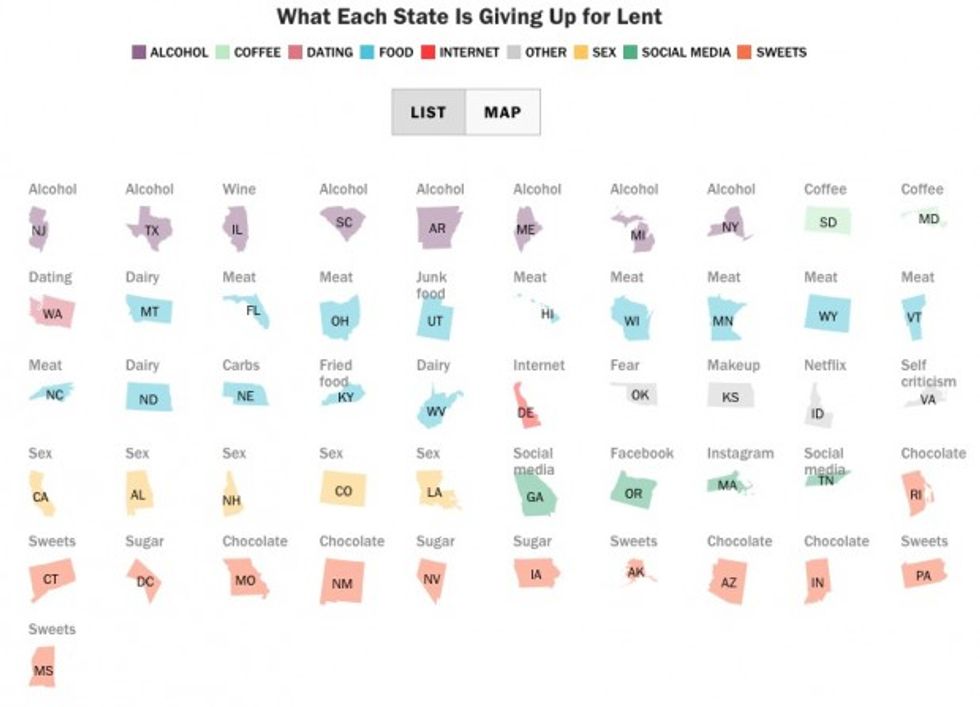 Image source: Time.com
Four states decided stay off certain social media platforms during Lent. Georgia and Tennessee gave up all social media websites entirely, while Oregon gave up Facebook and Massachusetts abandoned Instagram, Time reported. Five states decided to sacrifice engaging in sexual activities during the Lenten season, including California, Alabama, New Hampshire, Colorado and Louisiana, whereas Washington state decided to give up dating. Other states' Lent sacrifices included makeup in Kansas, Netflix streaming in Idaho, administering self-criticism in Virginia and feeling fear in Oklahoma.
—
Follow Kathryn Blackhurst (@kablackhurst) on Twitter