Police in Cayce, South Carolina, released a terrifying dashcam video Monday showing a misdemeanor marijuana arrest and that turned deadly after the suspect pulled out a gun and fired at officers.
The confrontation, which occurred last November, began when police approached Demetrius Shelley Bryant after he was spotted sleeping in his car, WLTX-TV reported. The extended video of the incident showed the car running and the officer noting the car smelling of marijuana.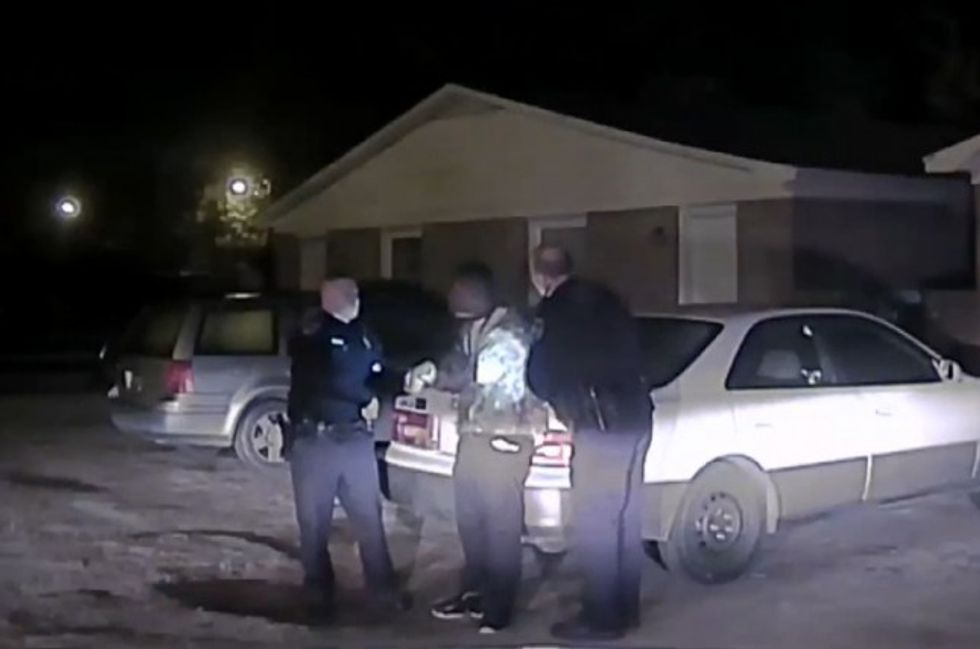 Image source: WLTX-TV
As police questioned the 21-year-old outside his car, he apparently handed an officer a bag of marijuana. At that point a pair of officers attempted to handcuff Bryant, who complained about his hand and began to "tense up."
"Listen to me," the officer implored with Bryant, trying to diffuse the situation. "It's just a little misdemeanor, it's just a little thing."
But when Bryant didn't calm down, police said he also was being charged with resisting arrest — and then things went bad.
The clip showed Bryant pulling a gun from his back pocket and then firing at police. One officer — identified as Rhett Kelly — was struck in the leg by gunfire, WLTX said.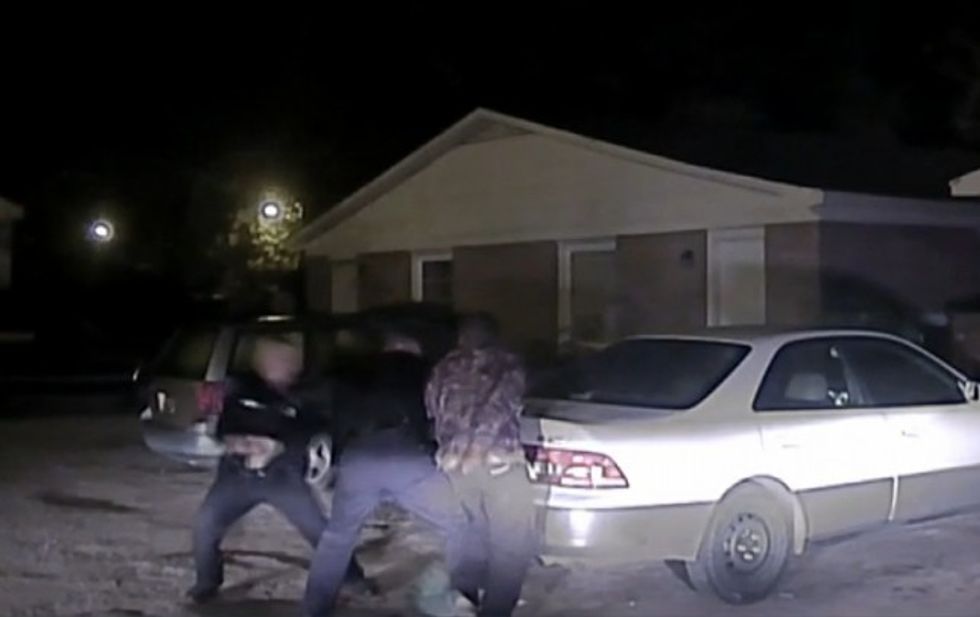 Image source: WLTX-TV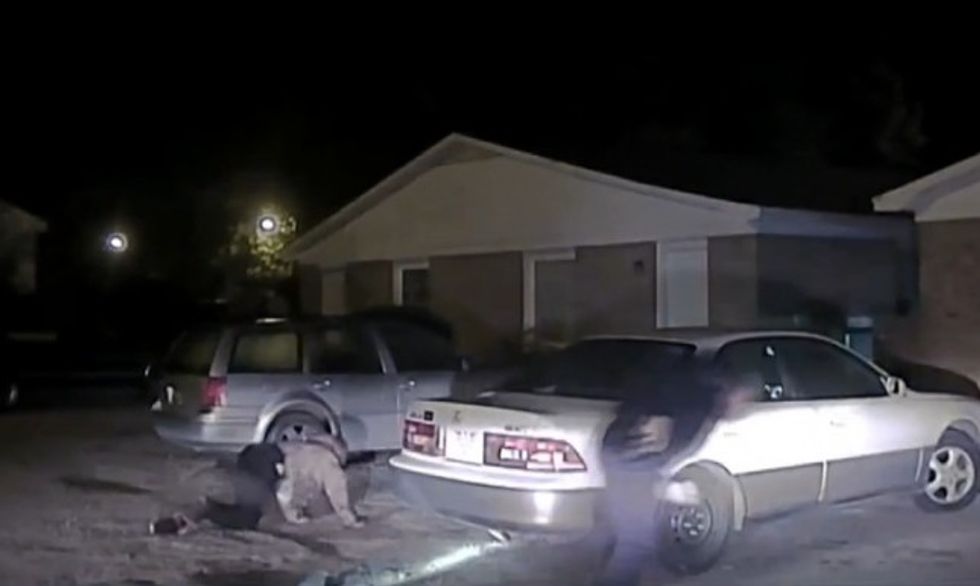 Image source: WLTX-TV
Bryant was seen running behind a house as the other officer chased and fired back at him.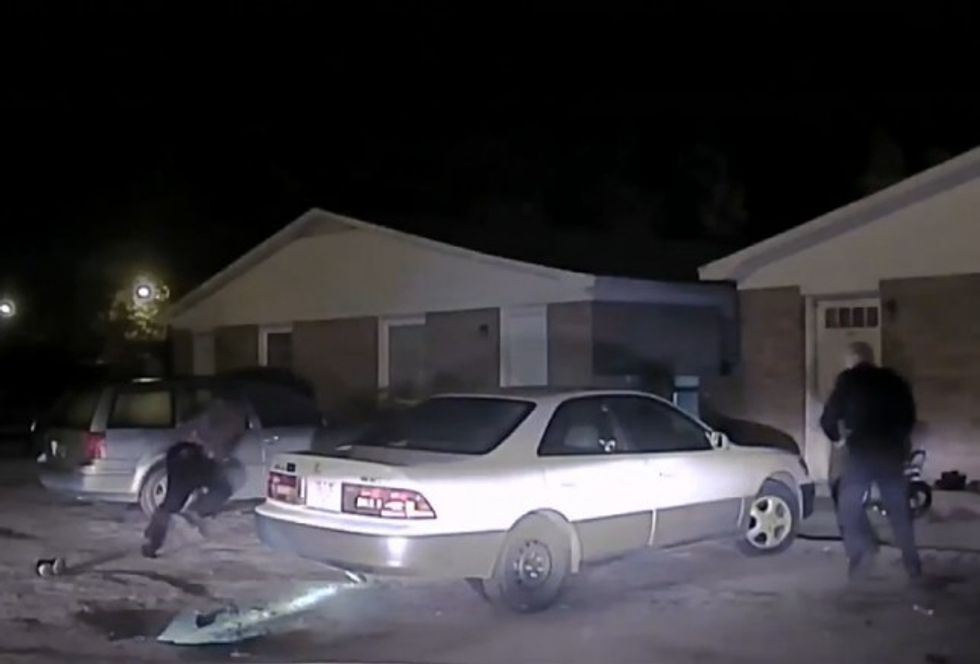 Image source: WLTX-TV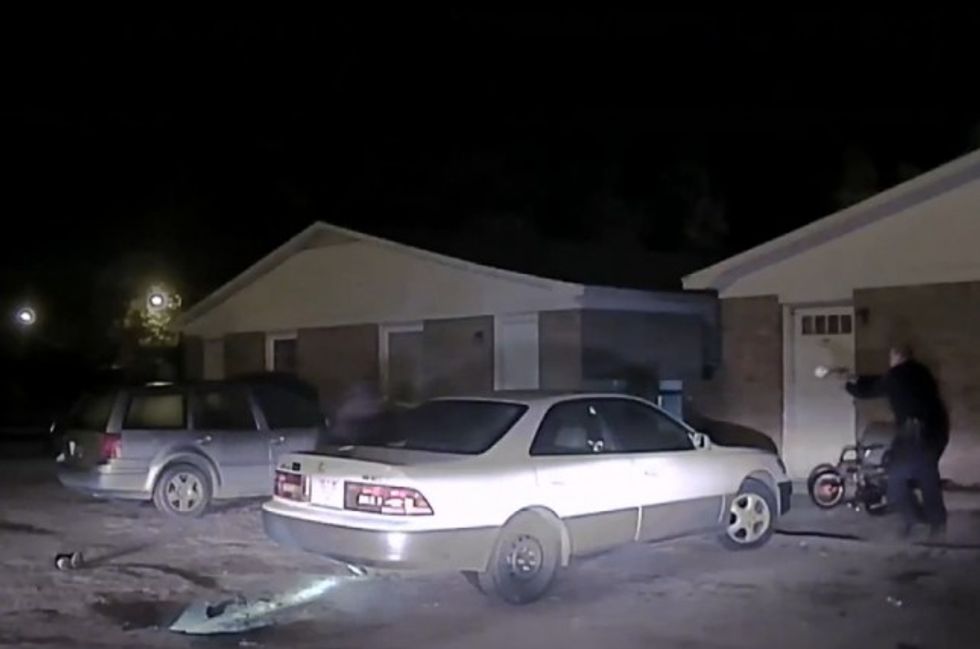 Image source: WLTX-TV
The officer in pursuit yelled for Bryant, who was on the ground, to show his hands.
"He tried to shoot me in the face and I got him," the out-of-breath officer is heard saying off camera.
"I think the blast of the gun went right by my head," he added, "because I could feel the bullet beside my head."
Bryant was killed in the exchange of gunfire, WLTX reported, adding that he received two gunshot wounds to the upper body.
Investigators determined there was a "lack of any sufficient evidence that would support criminal charges against our officers," the station noted. Kelly, an eight-year veteran, returned to work on limited duty while recuperating from his injuries; the other officer, Sgt. Frank Ballentine — a 23-year veteran — returned to full duty Feb. 8., WLTX added.
Here's the extended dashcam clip. Things get tense after the 7:45 mark.
(Content warning: Strong language and images)