Talk radio host and constitutional attorney Mark Levin worries about a Supreme Court nomination by President Barack Obama, but there is at least one area in which he said he could "sympathize" with the president.
Obama answered "no" this week when asked if he would nominate a moderate to fill the vacancy on the high court after the death of Justice Antonin Scalia.
"His ideology won't permit it. He was asked if he would nominate a moderate. He said no, although, to some extent I sympathize with his position," Levin told TheBlaze. "How can you be a moderate when it comes to the Constitution? I never quite understood that. Are you moderately for the Bill of Rights? Are you moderately for the separation of powers? Or do you support them? No, we support them, right?"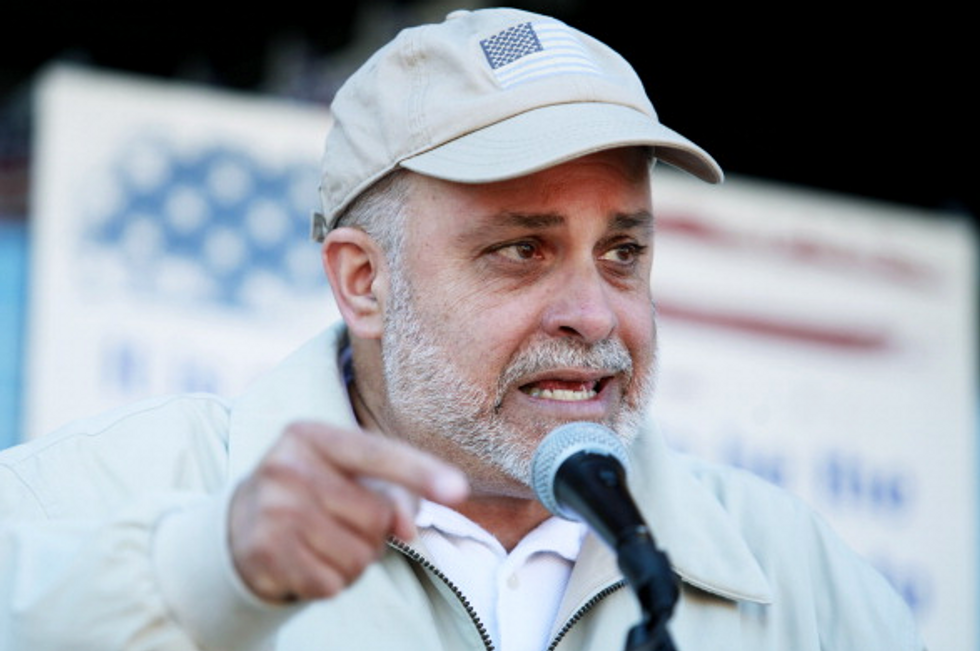 (Eva Russo for The Washington Post via Getty Images)
Levin's comment on sympathy was partly tongue-in-cheek. He expressed concern that Senate Republicans would not hold firm in blocking an Obama nominee that he feared would be disastrous.
At a Tuesday press conference, a reporter asked Obama, "Should we interpret your comments just now that you are likely to choose a moderate nominee?" Obama snapped, "No." The president added, "I don't know where you found that. You shouldn't assume anything about the qualifications of the nominee other than they're going to be well qualified."
Levin, the editor-in-chief of Conservative Review, was in South Carolina this week for Conservative Convention, ahead of the South Carolina primary. TheBlaze asked him if he had confidence that Republicans in the Senate would hold firm for the remainder of Obama's term in blocking a Supreme Court nominee.
Senate Majority Leader Mitch McConnell (R-Ky.) said the Senate would not consider a nominee. However, Senate Judiciary Committee Chairman Charles Grassley (R-Iowa) has indicated he might be wavering. The same is true of other Senate Republicans.
"I don't have any confidence in the GOP Senate," Levin told TheBlaze. "The chairman of the Judiciary Committee, Grassley, has already rolled it around. So it will be up to constitutional conservatives to hold their feet to the fire."
"But I'll tell you what I told them, [Alabama Republican Sen.] Jeff Sessions was on the program, I said: You have to understand if you even hold a hearing in this case, the Republicans who vote for that are going to be the target for defeat," Levin continued. "That's how serious this is. That's how important this is. You can't replace Scalia's seat with whomever Obama nominates."