A tense exchange between two candidates running for Dallas County commissioner in Texas broke out Monday afternoon in a North Texas Christian radio station — and it was all caught on video with bold "JESUS" lettering in the background.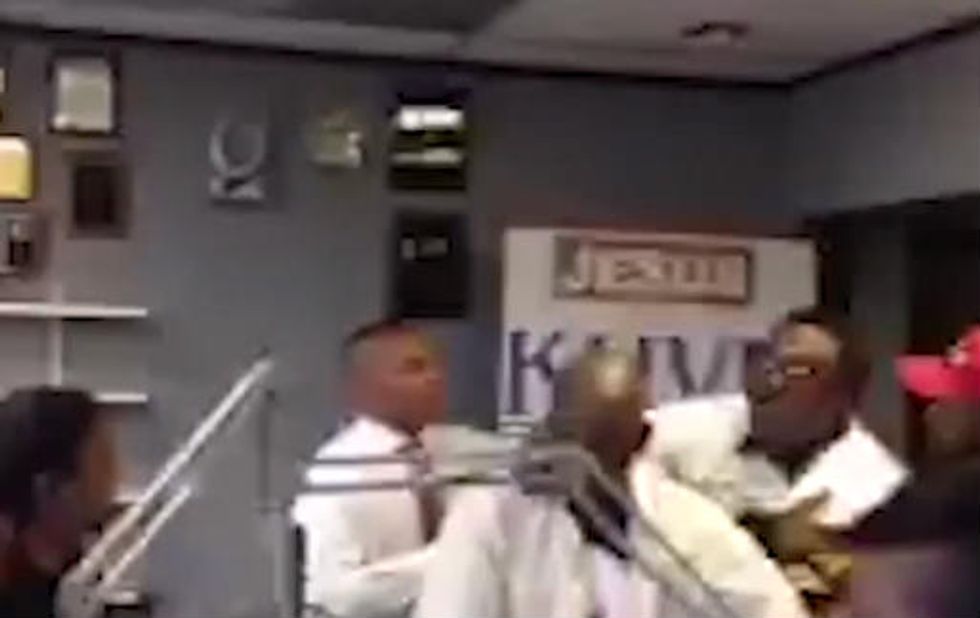 Image source: KTVT-TV
John Wiley Price and Dwaine Caraway are seen in the video hurling verbal insults at each other while Micah Phillips, another candidate running for the same office, captured the incident on cellphone video, KTVT-TV reported.
"What's wrong with ya'll? This is a gospel radio station," a woman is heard shouting at Price and Caraway in the footage.
The verbal exchange occurred during a commercial break when the two were participating in an on-air candidate forum for KHVN-AM.
Police had to be called to separate the two potential public servants, but the confrontation was not physical.
(H/T: KTVT-TV)