BERLIN (AP) — Germany has declared Syrian and Iraqi passports issued in territory controlled by the Islamic State group invalid.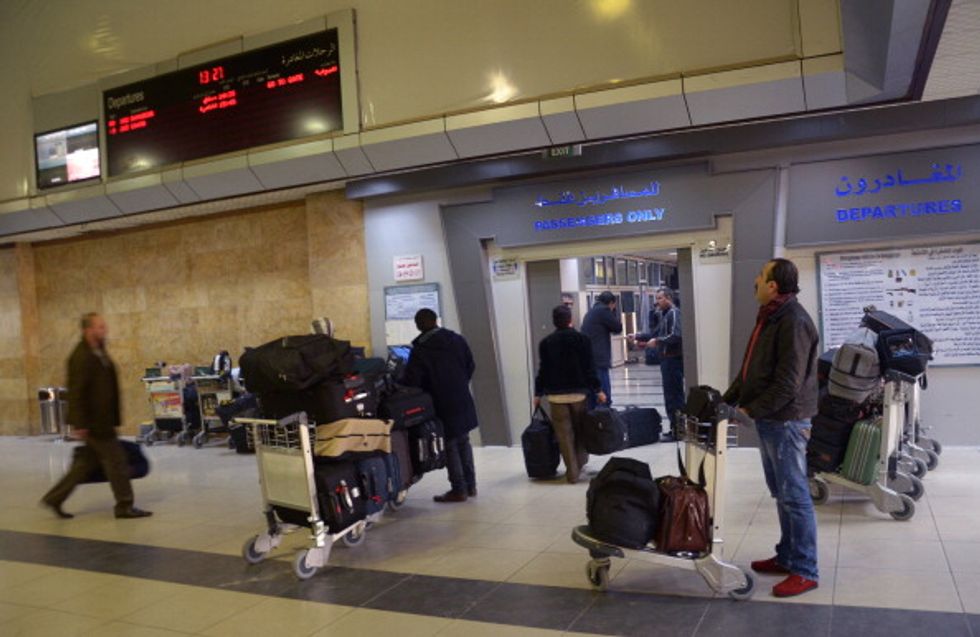 A view shows passengers at a terminal hall of the airport in the northern Syrian city of Aleppo on December 12, 2012. (STR/AFP/Getty Images)
The Interior Ministry confirmed a report Saturday by the weekly Der Spiegel that German authorities stopped recognizing the passports Dec. 10. The measure was taken less than a month after French police found Syrian passports on the bodies of two men involved in the deadly Nov. 13 attacks in Paris.
Security services believe IS seized large numbers of blank passports and passport-making equipment when they captured Deir el-Zour, Raqqa and al-Hasaka in Syria, and Mosul and Anbar province in Iraq.
The Interior Ministry said all documents issued from those cities since Jan. 1, 2015, are invalid in Germany and their bearers' identities are considered unconfirmed unless they can provide other documents.