A Chicago veteran suffering from the traumatic memories of a sexual assault that occurred shortly before she joined the service called a VA suicide hotline in a moment of desperation.
Dedra Clady, an honorably discharged Army veteran, was burdened by depression, unemployment and mounting bills.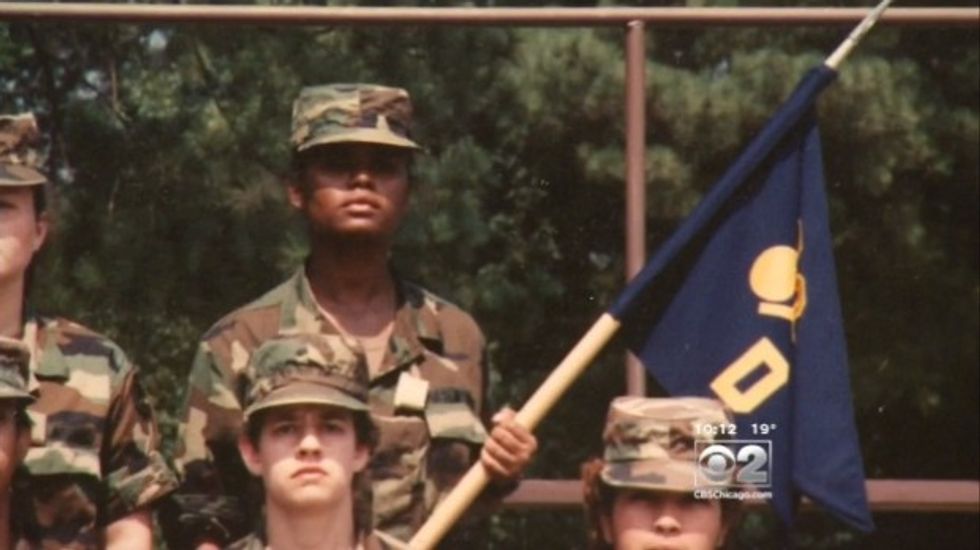 Dedra Clady (Image source: WBBM-TV)
Clady told WBBM-TV that her family made her feel like the assault was her fault, and she began to think that there was only one way to end her suffering.
"I went to my kitchen, retrieved a small knife, went back to my living room, sat on the floor and contemplated slitting my wrist," she said.
Then Clady thought to call the Veterans Crisis Hot Line. She was put on hold twice and claims an agent was never put on the line.
"I'm in need of help, and there's no one here," she said.
Every day, 22 veterans kill themselves, some of whom, like Clady, reach out for help. "When somebody needs help, the help has to be there," Bruce Parry of the Coalition of Veterans Organizations told WBBM.
Parry advocates on behalf of veterans seeking help in time of need. He has been complaining about problems with the crisis line for two years, and his group recently sent a letter to Washington, D.C., urging swift action.
"We wonder how many people died while we're doing investigations over a two-year period," he said.
With the help of friends and a church group, Clady found hope and was able to recover and find a good job. Now she, too, is advocating in support of other veterans in the hope that no one will have to go through what she experienced.
"I felt helpless," she said.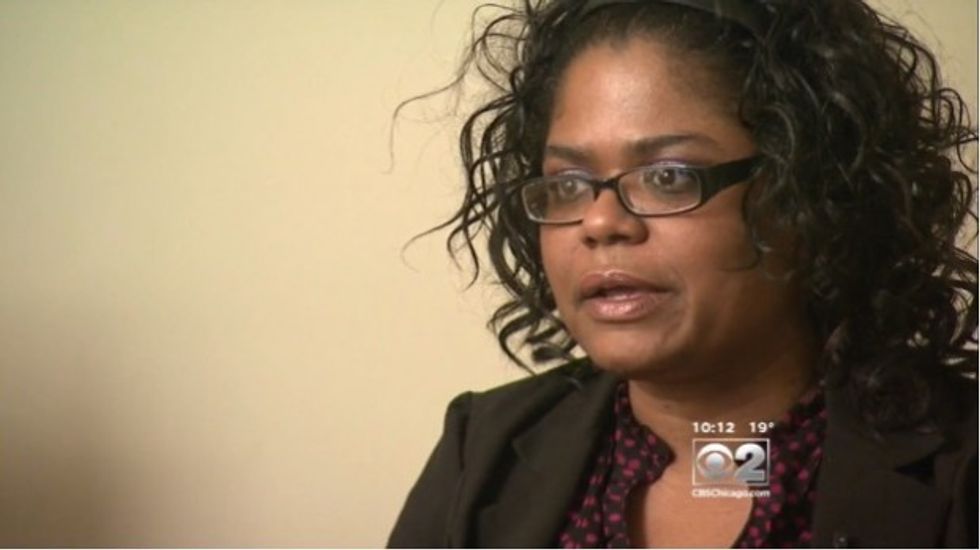 Dedra Clady (Image source: WBBM-TV)
Veterans calling the hotline during peak hours are often transferred to a separate facility that receives the overflow calls. That's when a lot of the problems start, according to critiques.
"In some cases veterans didn't get an answer, the phone wasn't answered and in some cases the responder was not properly trained," Parry said.
A recent inspector general's report confirmed the allegations.
"What they've seen is astronomical growth in the number of calls that are coming in, and I don't think they've expanded at the rate that it needs to be expanded," Parry said.
Parry is demanding that the Veteran Administration hire more staff for the crisis hotline. The VA told WNNM-TV that it plans to do just that. The administration also shared plans to upgrade the phone system, promising that by the year's end every veteran in crisis will have their call answered immediately by an experienced responder.
(H/T: WBBM-TV)