The front page of Wednesday's issue of the New York Daily News featured a reaction to the Super Tuesday results using a twist on Republican presidential candidate Donald Trump's campaign slogan "Make America Great Again."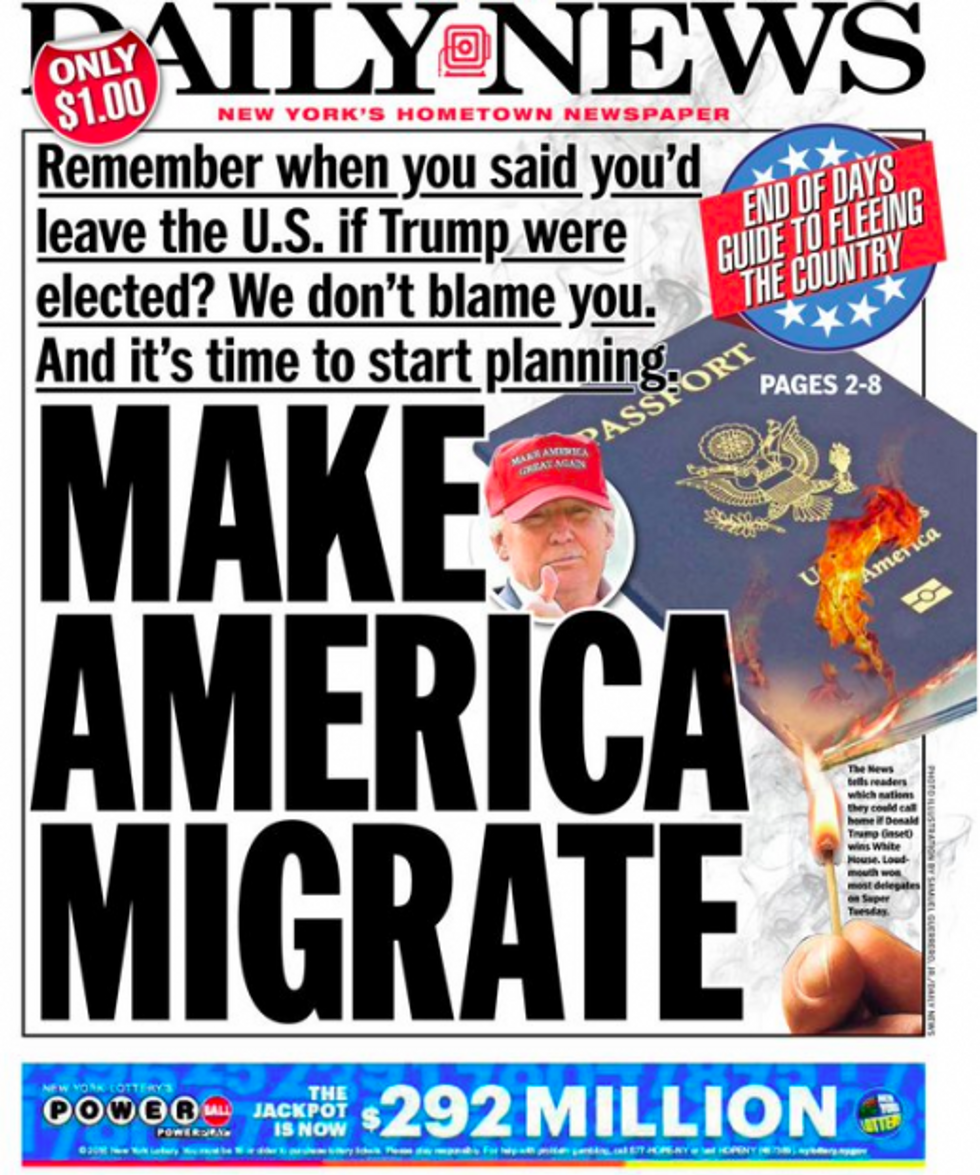 Image source: New York Daily News
Brandishing the headline of "Make America Migrate," Wednesday's Daily News publication included the following text on the front cover: "Remember when you said you'd leave the U.S. if Trump were elected? We don't blame you. And it's time to start planning."
The front page also featured a red, white and blue logo decorated with stars that proclaims, "End of days guide to fleeing the country." An image of Trump wearing his trademark red "Make America Great Again"  cap while giving a thumbs-up-giving is also shown alongside a burning U.S. passport. The caption beside that picture reads, "The News tells readers which nations they could call home if Donald Trump ... wins White House. Loudmouth romped on Super Tuesday."
If that front cover wasn't enough for the Daily News, it published an article on its website Wednesday entitled, "The Complete Guide to Fleeing President Donald Trump's America" to go with it.
The Daily News' provocative front cover comes the day after Trump dominated during the Super Tuesday primary elections, soundly defeating Florida Sen. Marco Rubio and Texas Sen. Ted Cruz in most of the states. Cruz claimed victories in his home state of Texas, Oklahoma and Alaska, whereas Rubio claimed his first state victory in Minnesota.
—
Follow Kathryn Blackhurst (@kablackhurst) on Twitter