Yazidi women and girls kidnapped as sex slaves by the Islamic State group have told a German doctor about the atrocities committed against them, including the account of an 8-year-old who was repeatedly sold and raped.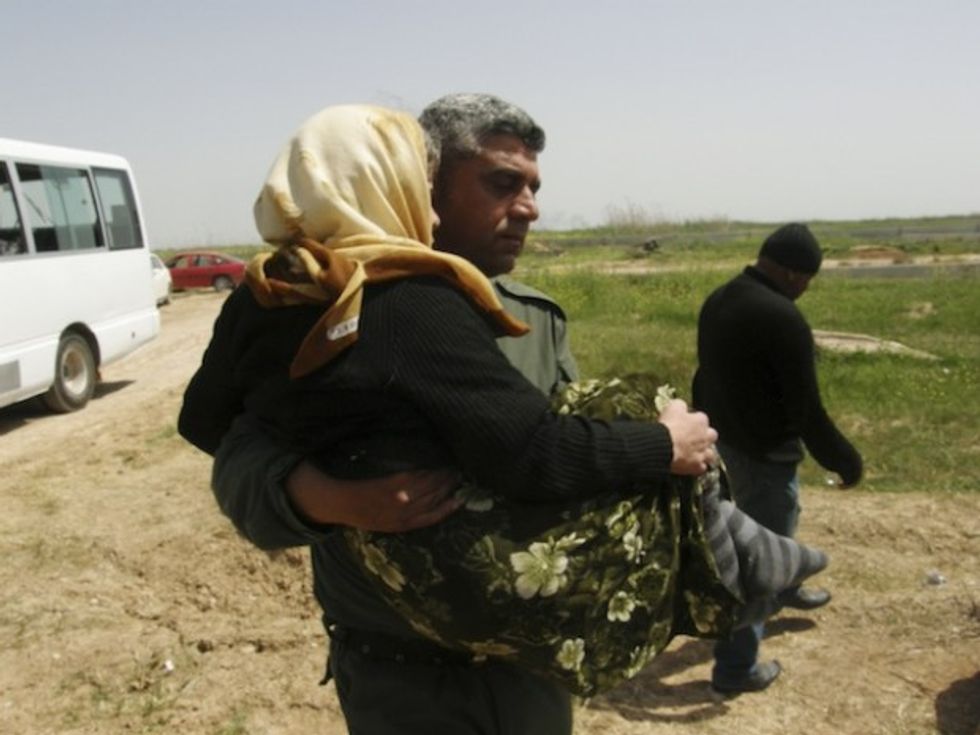 A man carries a Yazidi released by Islamic State group militants as she arrives in Kirkuk, 180 miles north of Baghdad, Iraq, Wednesday, April 8, 2015. (AP Photo)
Dr. Jan Ilhan Kizilhan, who heads a project to evacuate persecuted Yazidi women from northern Iraq to Germany, told Agence France-Presse about another kidnapped child who set herself on fire in an effort to repel the advances of her Islamic State captors.
Hers was one of the 1,400 accounts Kizilhan has heard from former captives, as reported by AFP:
"She had no nose, no ears left," he said, adding that he was even more shocked when he learned what had happened to her.

IS fighters had held the girl and her sisters for weeks, raping and torturing them, before they escaped.

Then one night sleeping in her tent in the refugee camp, the girl dreamt IS [Islamic State] fighters were outside. In a panic she poured gasoline over herself and lit a match, hoping it would make her so ugly they would not rape her again.
The girl is now in a German hospital after suffering burns to 80 percent of her body, Kizilhan said.
The youngest girl in the German program is 8 years old.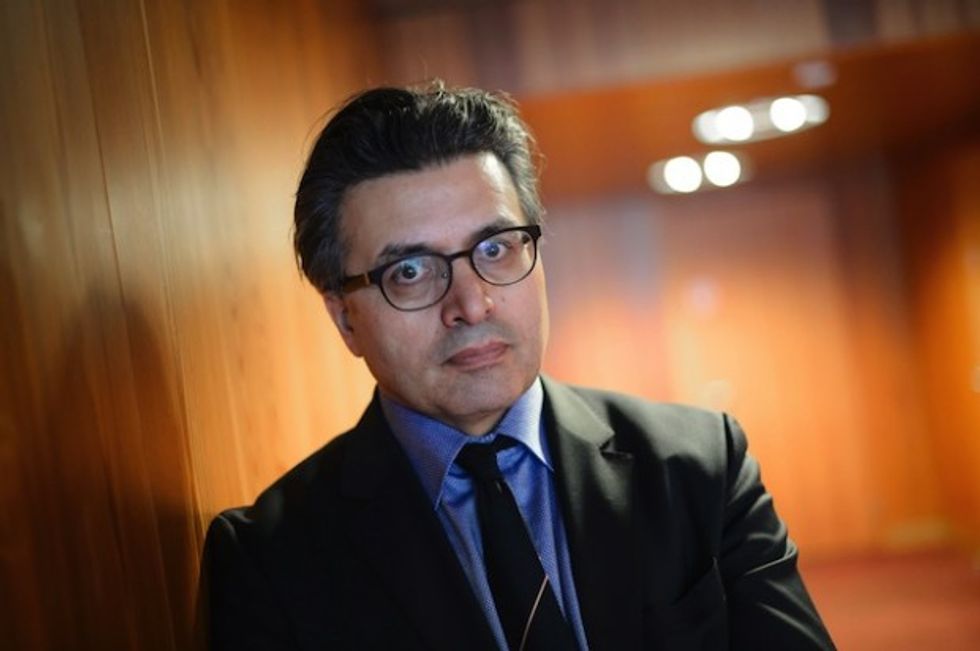 German doctor Jan Ilhan Kizilhan poses for a photograph Feb. 23 in Geneva. One 8-year-old was repeatedly sold and raped, while another girl set herself on fire to make herself less attractive to her jihadist captors. These are only two of the more than 1,400 horror stories heard by Kizilhan, who heads a project that has evacuated traumatized Yazidi women from northern Iraq to help heal their deep suffering. (Fabrice Coffrini/AFP/Getty Images)
The jihadists "sold her eight times during the 10 months she was held hostage and raped her hundreds of times," Kizilhan said.
Another freed Yazidi woman now in a German women's shelter told the Guardian how she "just wanted to die" when she was held captive.
Noor Murad, 25, was kidnapped with her 2-year-old child and held hostage for 10 months after which she was freed and traveled to Germany as part of the Yazidi rescue program.
"Going from every day being locked up all the time — I just wanted to die when I was in the hands of Daesh," Murad told the Guardian, using the Arabic acronym for the Islamic State.
"Now I am comfortable, and I enjoy my freedom. I can't compare Germany to Iraq. It is very peaceful and quiet and very green," she said. "But how can I enjoy being here when I am without my family?"
The program, run by the German state Baden-Wurttemberg, has moved 1,100 freed women and girls to Germany where they receive physical and psychological treatment.
"They have been through hell," Kizilhan said.
Yazidi women and girls have been especially targeted for sexual abuse by Islamic State fighters who rip them from their families, according to numerous media reports and survivor testimonies.
(H/T: Daily Mail)