A hapless armed robber was probably feeling a little, er, achy after an altercation with a swift-footed deliveryman — and we're not talking about his running ability.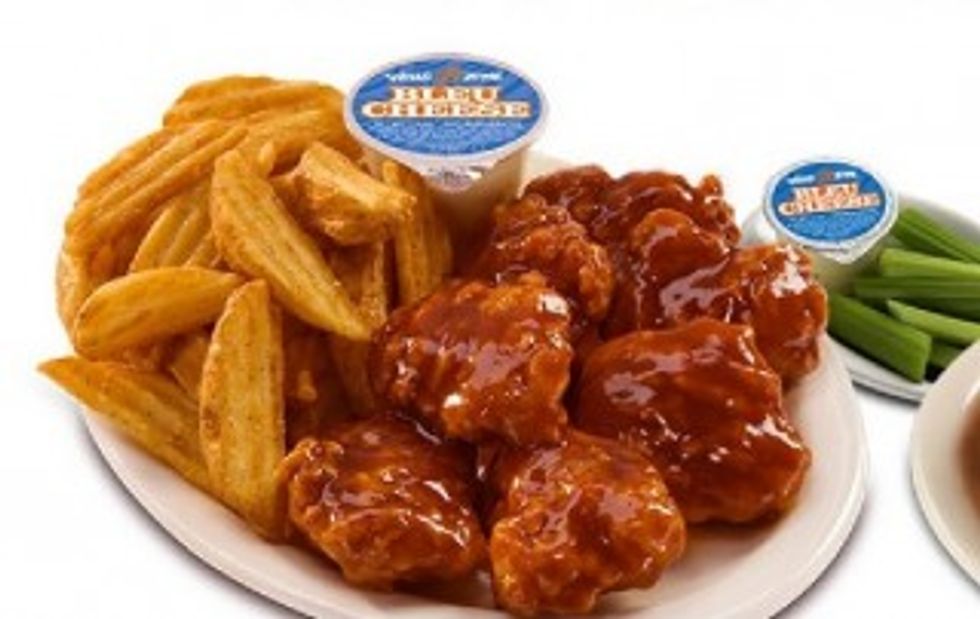 Image source: Wing Zone
Wing Zone deliveryman Shahan H. Zaidi ambled up to an apartment in Murfreesboro, Tennessee, with some grub around 10 p.m. Wednesday, WMOT-TV reported.
But the 45-year-old headed back to his vehicle when the resident said no food was ordered.
That's when a male wearing a black hoodie appeared and pointed a gun at Zaidi and demanded money.
But Zaidi noticed the gun was painted, WGNS-AM reported, and didn't believe it was real.
So he administered a swift kick to the perp's groin and ran to his car.
Zaidi didn't wait at the scene for police, WMOT reported, instead arranging to meet them at his next delivery stop.
While the suspect — described by Zaidi as a 5'9" black male weighing about 180 pounds — got away, he didn't do so with any money.