JERUSALEM (TheBlaze/AP) -- Israeli police say a man killed by a Palestinian attacker in a stabbing spree in the port city of Jaffa was an American tourist.
Police spokeswoman Luba Samri says the man was killed Tuesday when a Palestinian stabbed seven people in the ancient Mediterranean port city of Jaffa next to Tel Aviv. No other details on the victim's identity were immediately available.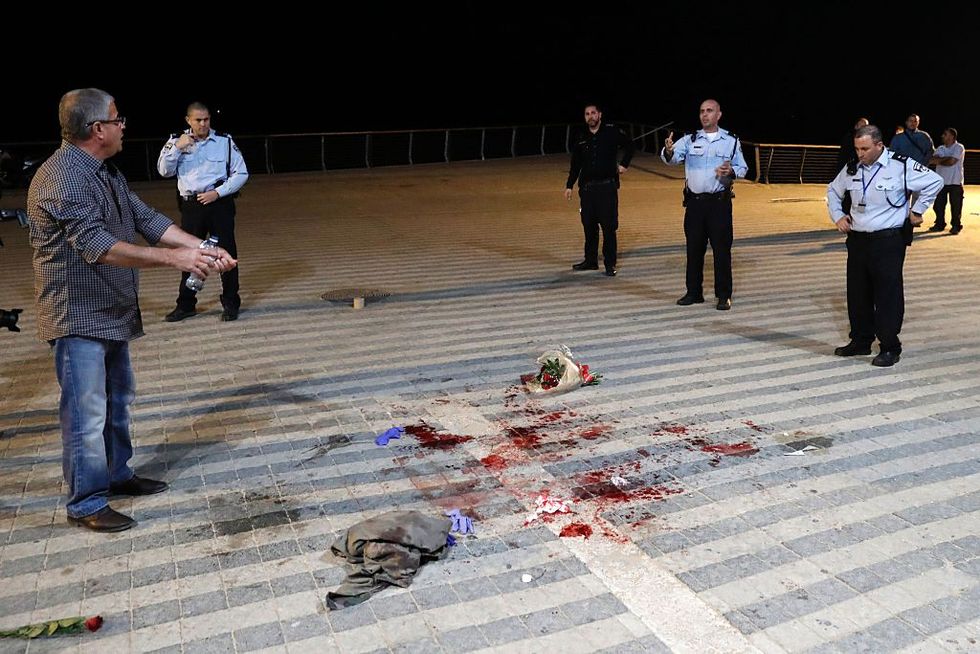 Israeli security forces stand at the scene of a stabbing attack on March 8, 2016 in the neighbourhood of Jaffa in the Israeli city of Tel Aviv as US vice president arrived in the city for a visit. / AFP / THOMAS COEX (Photo credit should read THOMAS COEX/AFP/Getty Images)
The attack was just one in multiple Palestinian stabbing and shooting attacks that came as Vice President Joe Biden arrived in Israel on a two-day visit as part of a regional tour of the Mideast. Biden was meeting with former Israeli President Shimon Peres near the site of the attack, CBS News reported.
"I notified the vice president on the terrible incident that took place just a few hundred meters away from here in Jaffa. Terror leads to nowhere neither to Arabs nor to us," Peres said, with Biden by his side.
"The majority of the people know there is no alternative to the two state solution ... and we shall follow with all our strength and dedication to make from it a new reality," the former Israeli president added.
Four Palestinian attackers were shot and killed in the day's rash of violence that wounded a dozen Israelis. It was the latest bloodshed in a five-month wave of near-daily Palestinian attacks on civilians and security forces.
–