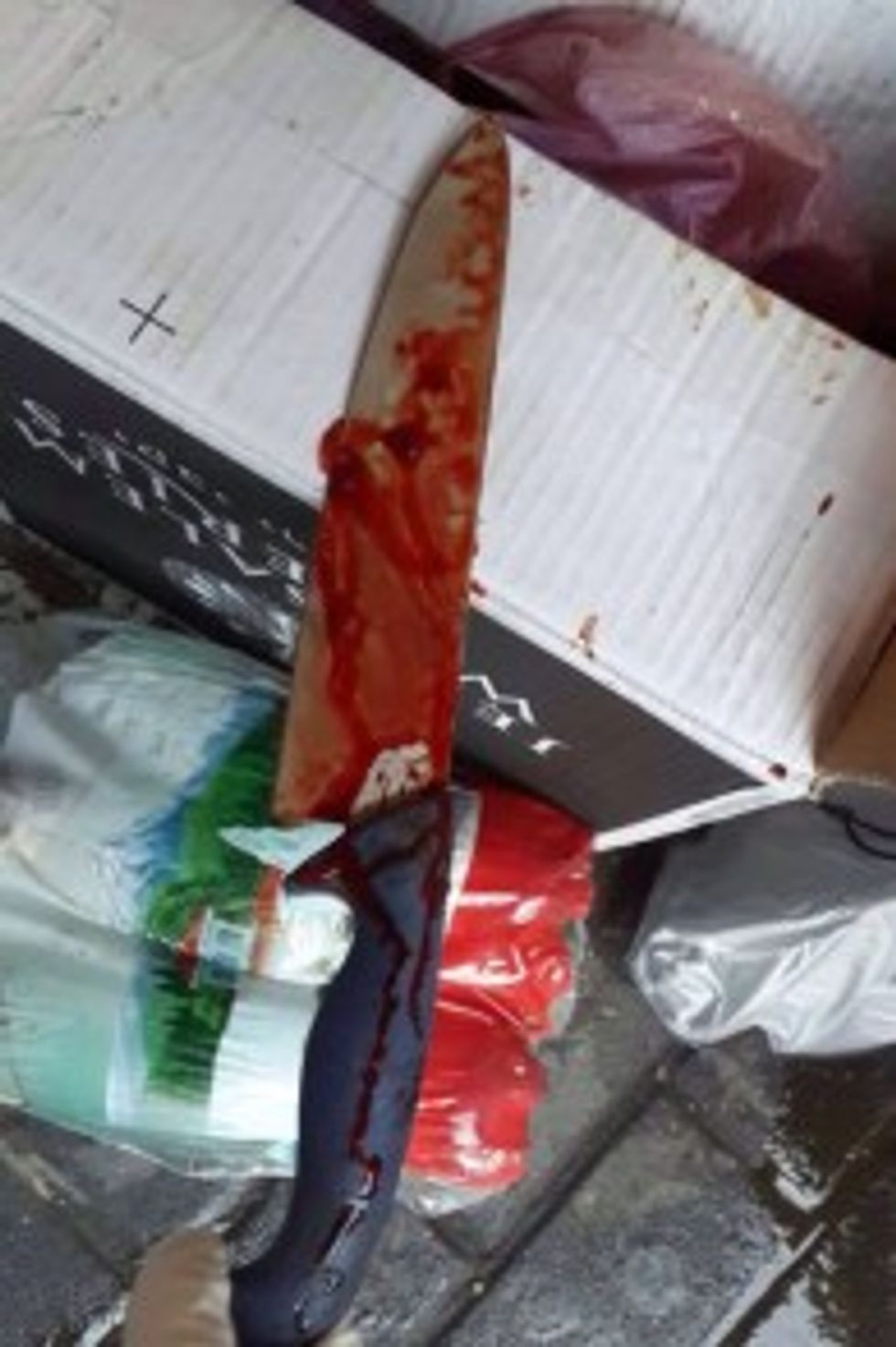 Image source: Israel Police
An Israeli man man who was stabbed by a Palestinian terrorist during an attack in Israel Tuesday pulled the bladed weapon out of his own body and used it to stab his attacker, killing the assailant.
The victim, an 40-year-old Israeli man, was collecting money for charity at a wine shop when the suspect pulled a blade and stabbed him "multiple times" in a "frenzied attack." The victim fled the store but then came back, according to the Times of Israel.
That's when the Israeli vicim reportedly pulled the knife out of his own neck and used the assailant's weapon against him, killing him. The Israeli man was treated at the scene but later taken to a nearby hospital.
A volunteer medic at the hospital said the victim was conscious before he was taken to the hospital.
One American tourist was among several stabbing victims in three different cities across Israel on Tuesday, as TheBlaze reported earlier.
Police in Israel have confirmed the incidents were, in fact, terror-related.