A speech by an LGBTQ activist at Brown University was cancelled after students protested the event because it was to be held at the university's Hillel House, a Jewish student organization, according to Campus Reform.
Janet Mock, an African-American trans woman, was invited to speak at the university by Moral Values, a Jewish student group, as the keynote speaker for their lecture series on LGBTQ rights.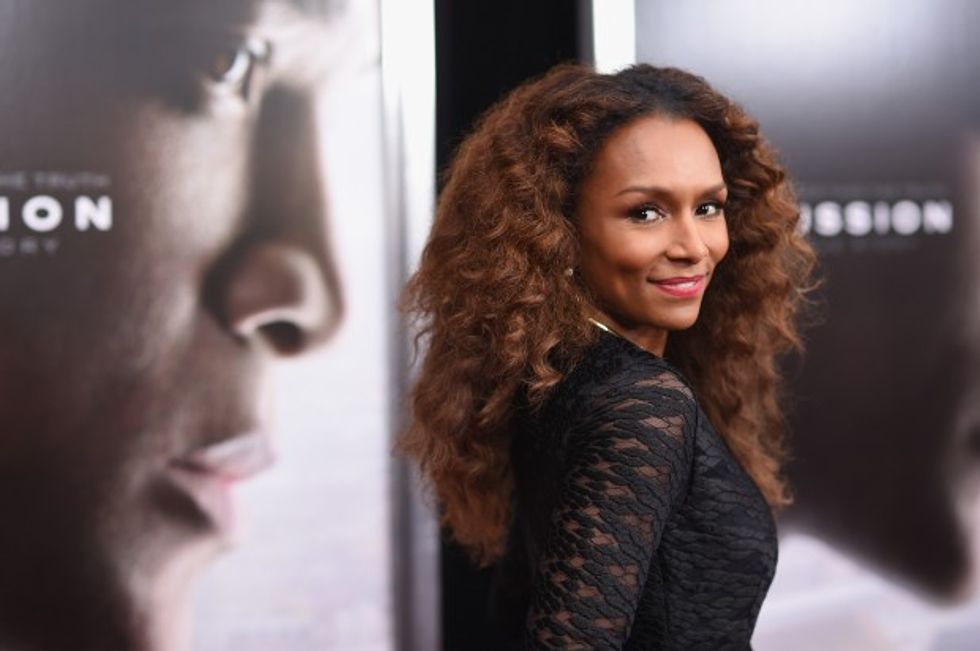 Writer Janet Mock attends the New York premiere of "Concussion" Dec. 16. (Dimitrios Kambouris/Getty Images)
"Hillel as a corporation has consistently defended and even advocated for the Israeli state's policies of occupation and racial apartheid," Brown University students wrote in a petition to Mock urging her to reject the Jewish group's invitation. "Israel's violent policies center on colonialism, ethnic cleansing, and genocide of native Palestinians."
"We do not condone the use of queer people of color as props to hide occupation," the petition added.
Mock cancelled the event after the students' protest.
Mock's representatives told Moral Voices, "We feel the focus of Janet's work was lost leading up to the proposed event, and her visit was received with controversy and resistance rather than open dialogue and discussion about the issues closest to Janet's work in movements for trans liberation, racial justice and intersectional feminism."
According to Campus Reform, Moral Voices "has taken no official stance on the Israeli-Palestinian conflict."
"The instigation of a small number of students, who both reached out directly to Ms. Mock and posted a factually inaccurate petition, created an environment where Ms. Mock felt her message of trans empowerment would be overshadowed," Moral Voices wrote on Facebook.
"This cancellation is the result of gross mischaracterizations of Brown RISD Hillel and the intentions of the student activists on the Moral Voices Committee who worked since last spring to bring Ms. Mock to Brown. Both the Moral Voices Committee and Brown RISD Hillel community are comprised of people whose intersectional identities make Ms. Mock's message personal," the group added. "We were eager to hear from and raise up the voice of Ms. Mock in partnership with other campus groups and centers. Today is a very sad day for the entire Brown community and for LGBTQ+ activism — there are no victors."
A spokesperson for Mock did not immediately return TheBlaze's request for comment.