A first-grade teacher in North Carolina who took her students to a Black Lives Matter march without the consent of parents is defending her actions after being criticized in a scathing op-ed in the Daily Caller published Wednesday.
That teacher, Ms. Bernal-Martinez of Central Park School for Children in Durham, told progressive North Carolina news outlet Indy Week that it was actually the decision of the students to attend the march. She said her students chose to investigate the background of the Black Lives Matter movement and wanted to get involved following their investigations.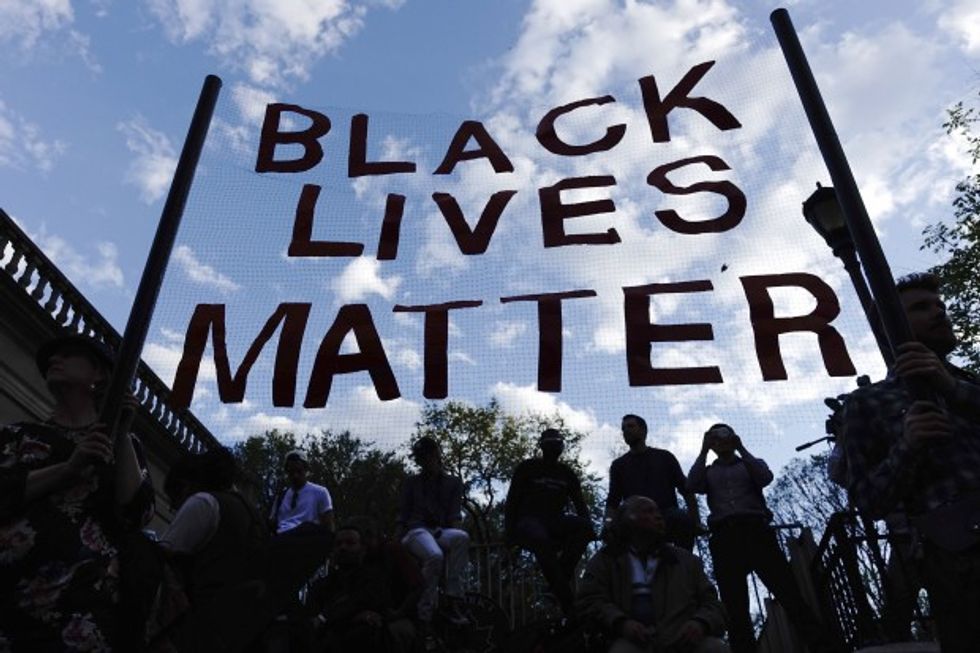 Eduardo Munoz Alvarez/AFP/Getty Images
"The project that my class took on in this quarter was a study of the Black Lives Matter movement," Bernal-Martinez told Indy Week. "And so, we've been investigating and asking questions about the issues and the causes that people are fighting for, and my kids really took it on. And they were very excited to, sort of, join the movement themselves."
"They were like, 'Well, people in the civil rights movement and people in the Black Lives Matter movement have always changed things by marching. We need to march,'" she added. "It was really just a celebration."
Addressing the fact that the children's parents were not able to give or deny consent to the activity, Bernal-Martinez said, "It was about, do the kids want to do this, or not?"
However, Bernal-Martinez said the writer of the op-ed is actually the parent of a child in her class that just isn't fond of her.
"He's a parent in my class. I actually, unfortunately, have not had any direct communication with him," she said. "He has expressed that kids shouldn't learn about stuff like this, and that racism doesn't exist, and that it doesn't look like the picture that I've been painting."
—
Follow the author of this story on Twitter and Facebook:
[facebook //www.facebook.com/plugins/like.php?href=