SAN FRANCISCO (TheBlaze/AP) — Microsoft says it was "unequivocally wrong" for hosting a party with scantily dressed female dancers during a video game developers' conference.
The party sparked a firestorm of criticism this week, in an industry that's been struggling to overcome longstanding complaints that it has objectified women and made them feel unwelcome as players and game-builders. In response, the head of Microsoft's Xbox division issued a statement saying the after-hours entertainment "represented Xbox and Microsoft in a way that was absolutely not consistent or aligned to our values."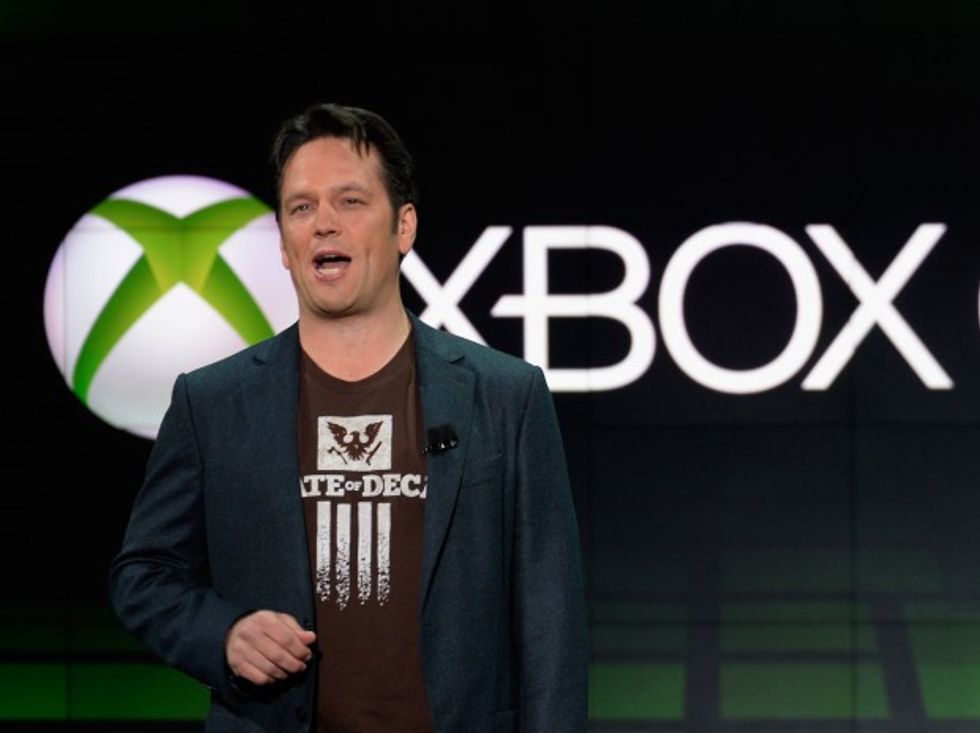 Phil Spencer, vice president of Microsoft Game Studios at Microsoft Corp. (Kevork Djansezian/Getty Images)
An Xbox spokeswoman declined to answer questions about the dancers, who wore abbreviated school-girl outfits as they reportedly greeted party-goers and danced on platforms. The party was held Thursday night during the annual Game Developers Conference in San Francisco.
Trending: Internal email: Microsoft launches investigation into Xbox 'schoolgirl' dancer inc https://t.co/xyVZjmRAu5 https://t.co/kM6XZKYukB

— GeekWire (@GeekWire) 1458465729.0
Several people who attended the after-hours party complained on social media that they were offended and disappointed at seeing the go-go dancers. Some also noted the irony that, just hours earlier, Microsoft had sponsored a "Women in Gaming" luncheon to promote diversity in the industry.
Hey @Microsoft@Xbox this isn't really the kind of thing I want my kids associating their dad's hobby with thanks https://t.co/siANGoF6P1

— MOONSATAN (@BadNewsCentral) March 18, 2016
In a statement, Xbox chief Phil Spencer acknowledged the event "disappointed many people" and pledged to "do better in the future."
Xbox also released an email that Spencer sent to employees, which said the criticism was deserved. "I am personally committed to ensuring that diversity and inclusion is central to our everyday business," he added.