The Australian collective, How Ridiculous, decided to conduct an experiment to see whether a golf ball would split in half if driven straight into the sharp edge of an ax.
The three-man team of daredevils, known for filming their record breaking stunts in locations around the world, came up with three possible outcomes for their experiment. The tricksters predicted that the ball would either: rebound , stick to the ax blade or split.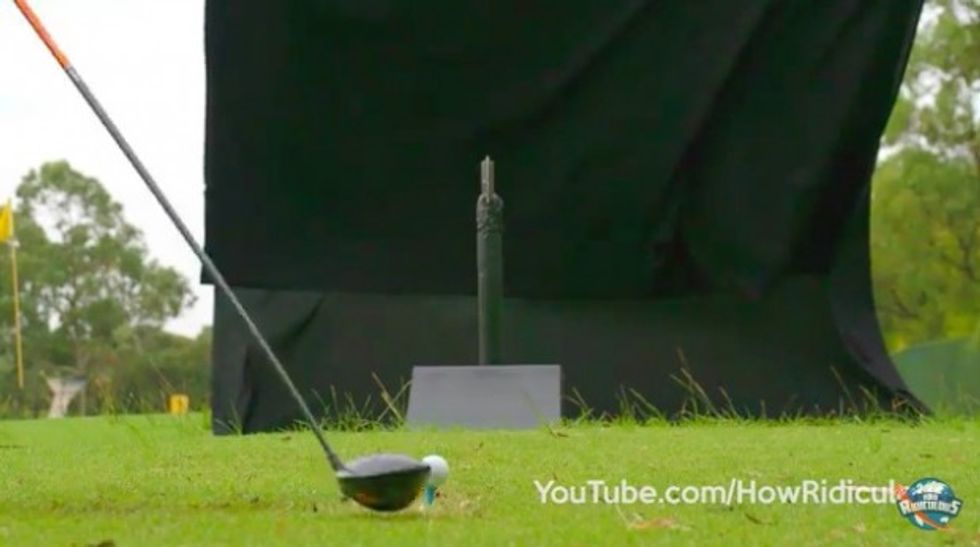 Image source: YouTube
The result was brilliant.
Watch:
Follow the author of this story on Twitter: