Republican presidential candidate Sen. Ted Cruz decided to indulge in an April Fools' Day prank against his opponent Donald Trump on Friday.
Cruz tweeted:
No, there won't be a mano-a-mano debate between the two leading Republican presidential candidates.
The tweet linked to a video that shows Trump saying, "We're going to go on forever with these debates," before it cuts to a clip of Rick Astley's "Never Gonna Give You Up," a phenomenon known as "Rickrolling."
Cruz has repeatedly challenged Trump to a one-on-one debate, and Trump has yet to take him up on the offer.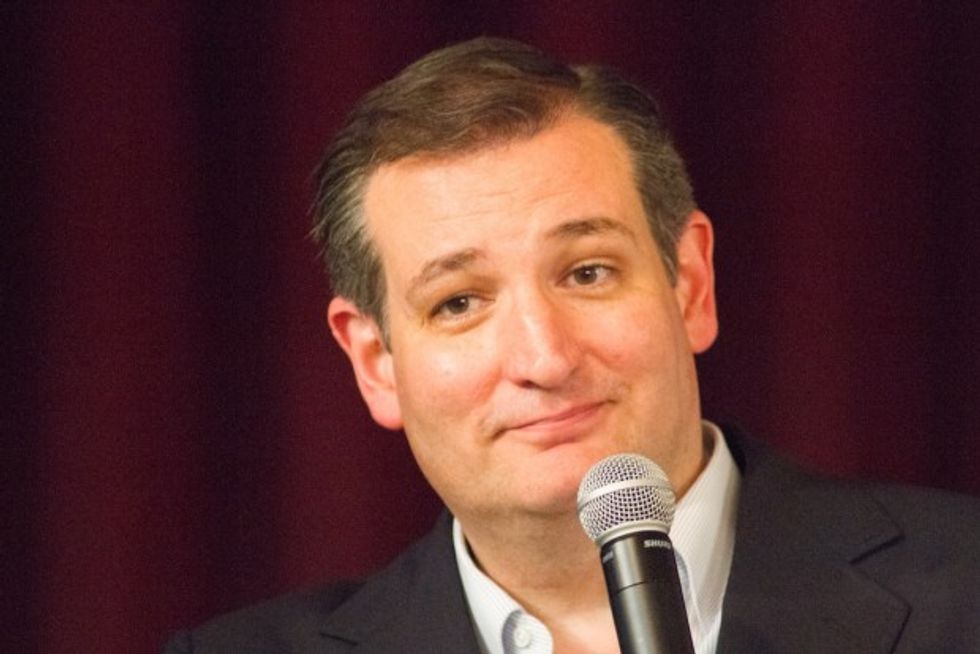 U.S. Senator Ted Cruz (R-TX) speaks at a campaign rally on March 14, 2016 in Decatur, Illinois. (Photo: Charles Ledford/Getty Images)
Trump retaliated by firing off a tweet about "Lyin' Ted," as is his wont.
Former Republican presidential candidate Sen. Rand Paul (R-Ky.) also pranked his Twitter following by tweeting Thursday that he would be making a "YUGE" endorsement the following day.