"Fox News Sunday" host Chris Wallace opened his interview with Donald Trump on Sunday by asking him, "Are you in the process of blowing your campaign for president?"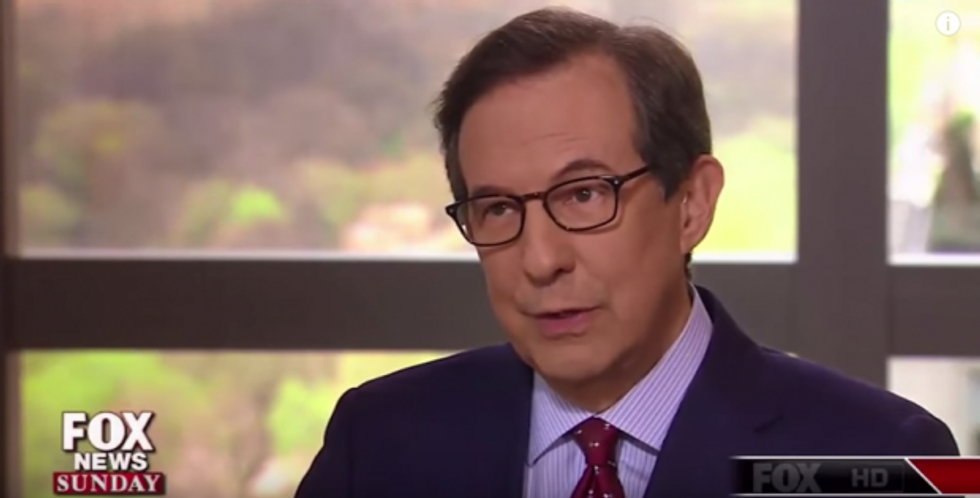 Image source: YouTube
The blunt question comes as the Republican presidential frontrunner faces lingering backlash for his comments concerning the punishment of women who have abortions and his retweet of an unflattering picture comparing Texas Sen. Ted Cruz's wife to his own wife, Melania. Trump has since altered his "punishment" views and expressed regret for the retweet.
In response to Wallace's question, Trump said, "I don't think so," before he went on to cite recent polls that still place him as the Republican frontrunner.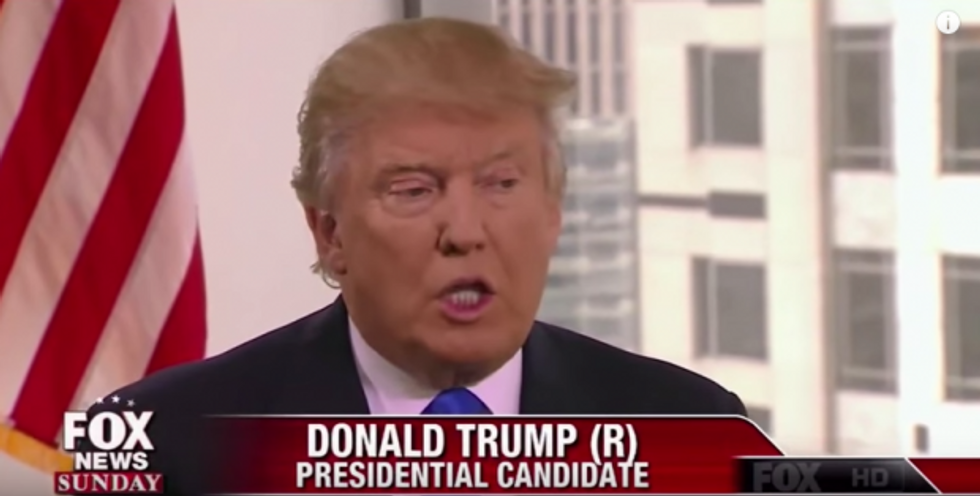 Image source: YouTube
Wallace immeditely fired back at Trump by showing him a previous poll in the state of Wisconsin — whose primary is this Tuesday — that showed Trump leading Cruz by over 10 points, in contrast with a recent poll that shows Trump trailing Cruz by 10 points. Wallace also showed Trump a recent Fox News poll that shows 67 percent of women nationally have an unfavorable view of Trump while only 30 percent hold a favorable view of him.
"If you had purposely set out to turn off voters, especially women voters, over the last two weeks, I'm not sure you could have done a better job," Wallace added.
"Well, you know, all I can do is [what] I do. I'm self-funding my campaign, I'm not one of these politicians that's being controlled by the people that give them money. Believe me, and they're totally controlled. I think I'm doing very well," Trump responded, before conceding, "Was this my best week? I guess not. I could have done without the retweet, etcetera, etcetera."
Watch the entire interview below.
(H/T: Mediaite)
—
Follow Kathryn Blackhurst (@kablackhurst) on Twitter