Texas Sen. Ted Cruz has won the Republican Wisconsin presidential primary, holding off a challenge by businessman Donald Trump, according to projections by multiple television news outlets.
Attendees at Cruz's Wisconsin election night watch party cheered as early results rolled in and were displayed on screens before the candidate took the stage to deliver a victory speech. Forty-two delegates were up for grabs in the Badger State Tuesday night.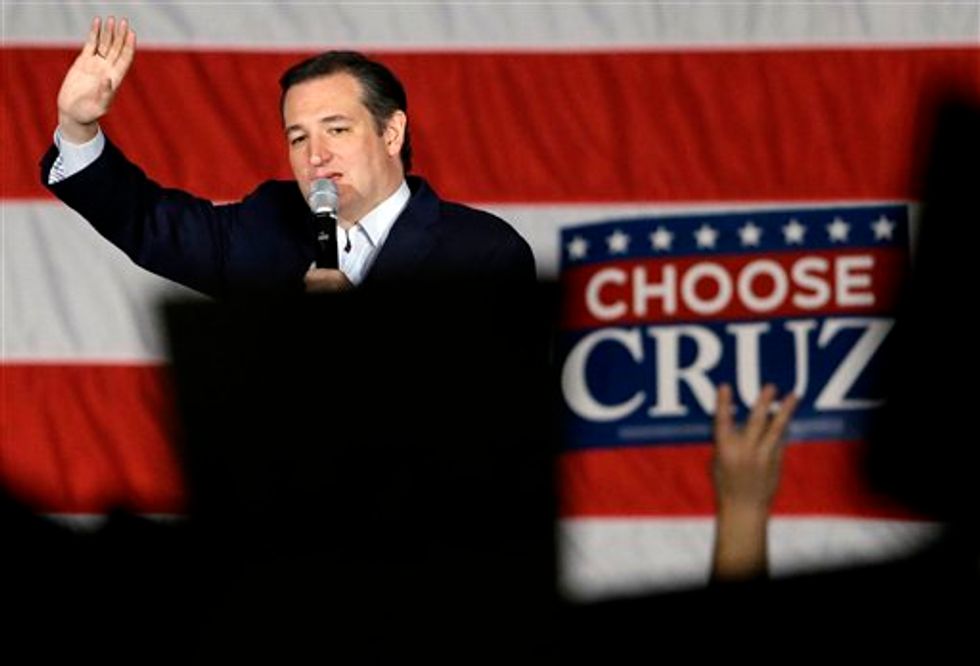 Sen. Ted Cruz, R-Texas, waves to Monday in Waukesha, Wis. (AP/Nam Y. Huh)
Cruz held a narrow lead in the state in the past few weeks leading up to tonight's primary, according to Real Clear Politics' aggregated polling data.
Trump, the frontrunner, hinted today at a "surprise" outcome in Wisconsin. But he ended up falling far behind Cruz, 49.1 percent to 34.6 percent, according to early exit poll numbers.
Ohio Gov. John Kasich was at 13.8 percent.
Trump is still winning in the overall delegate count, but he's a long way from reaching the 1,237 delegates needed to secure the Republican nomination outright at this summer's convention.
And Tuesday's Wisconsin victory for Cruz put that magic delegate number even farther out of reach for Trump.
Next, the Republicans head to Trump's home state of New York, where the businessman holds a 32-point lead according to RCP's aggregated data.
—
Follow the author of this story on Twitter and Facebook:
[facebook //www.facebook.com/plugins/like.php?href=