Conservative talk radio host Rush Limbaugh explained Tuesday what he thinks the Obama administration's warning for landlords who refuse to rent to criminals is "really all about."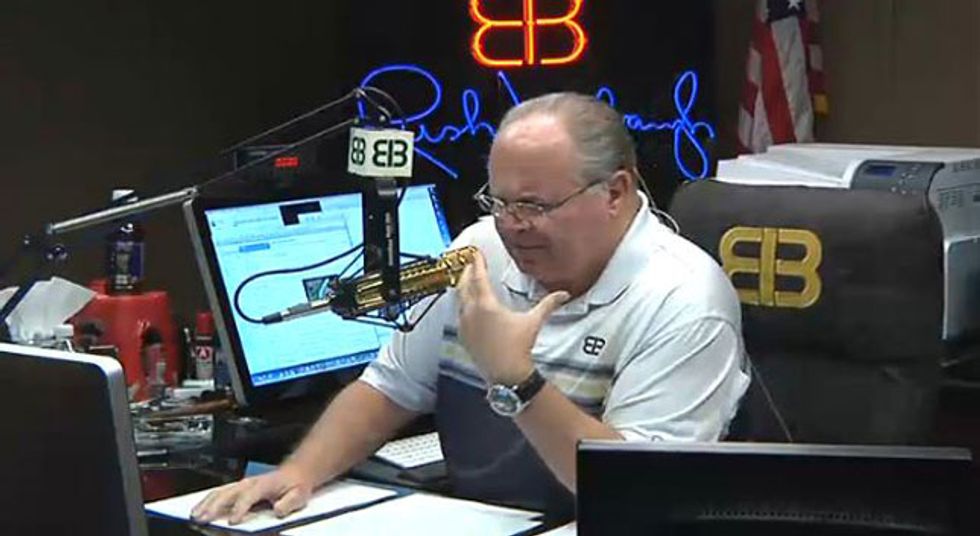 Image source: YouTube
"You know what it's really all about is seizing your property," Limbaugh told his listeners.
"What do you think the penalty's going to be for landlords that fail to follow Obama's dictates and rent rooms to criminals? You don't think they're going to be able to come in and make a play for your land, for your property?" the conservative icon continued.
Limbaugh was referring to newly-released guidelines from the Department of Housing and Urban Development, which suggest that because there is "widespread racial and ethnic disparities" in the U.S. criminal justice system, landlords who refuse to rent to convicted criminals could "lack a legally sufficient justification" to do so.
The Fair Housing Act currently does not make it illegal for landlords to consider one's criminal history.
(H/T: Daily Caller)
–
Follow the author of this story on Twitter and Facebook: