New York Gov. Andrew Cuomo (D) banned all non-essential travel to Mississippi in an executive order after the Magnolia State passed a religious liberty bill that he described as "hateful injustice against the LGBT community."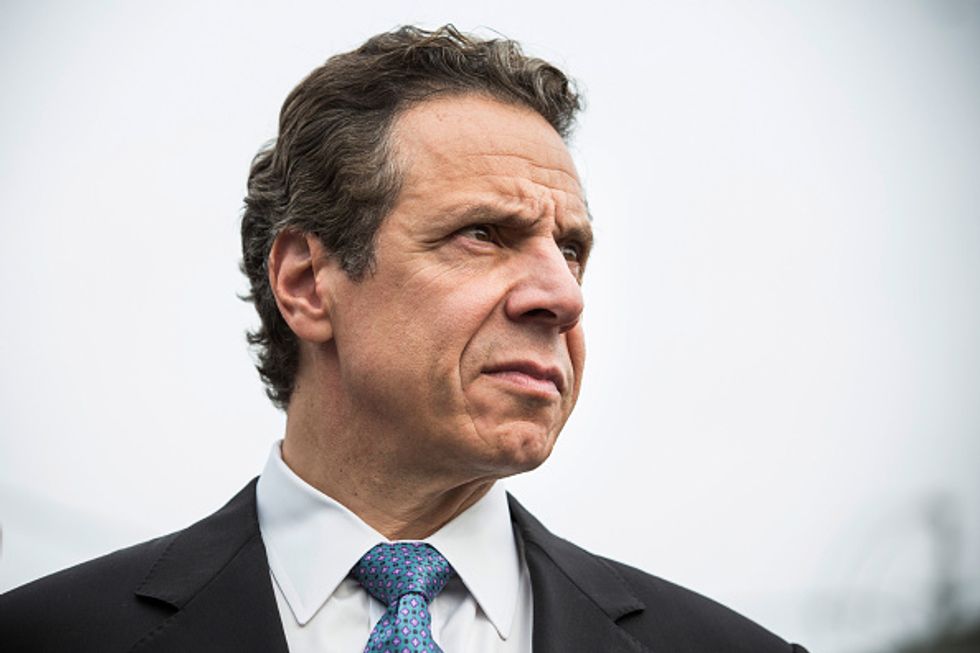 (Photo by Andrew Burton/Getty Images)
The bill, known as House Bill 1523 or the "Protecting Freedom of Conscience from Government Discrimination Act," was signed into law by Mississippi Gov. Phil Bryant (R) Tuesday and will go into effect July 1.
The legislation guards against the discrimination of individuals, religious organizations and certain businesses who have "sincerely held religious beliefs or moral convictions" that marriage "should be recognized as the union of one man and one woman."
Under the law, religious leaders can decline to "solemnize any marriage" or provide wedding-related services based on religious or moral objections. In addition, Mississippians can decided "whether or not to hire, terminate or discipline an individual whose conduct or religious beliefs are inconsistent" with their own ideals.
Medical and therapy professionals will be allowed to legally deny "treatments, counseling, or surgeries related to sex reassignment or gender identity transitioning" and "psychological, counseling, or fertility services" to individuals whose lifestyles are contrary to their established religious beliefs.
And people will be permitted to create "sex-specific standards or policies concerning employee or student dress or grooming, or concerning access to restrooms, spas, baths, showers, dressing rooms, locker rooms or other intimate facilities or settings."
After the passage of the new law, Cuomo issued an order Tuesday that "requires all New York State agencies, departments, boards and commissions to immediately review all requests for state funded or state sponsored travel" to Mississippi.
Today I signed an executive order banning all non-essential state travel to Mississippi: https://t.co/nGicsQul2m pic.twitter.com/UsvBkvfx2Q

— Andrew Cuomo (@NYGovCuomo) April 5, 2016
"Discrimination is not a New York value," Cuomo said. "We believe our diversity is our greatest strength, and we will continue to reject the politics of division and exclusion. This Mississippi law is a sad, hateful injustice against the LGBT community, and I will not allow any non-essential official travel to that state until it is repealed."
Last month, Cuomo also banned travel to North Carolina, where a similar religious liberty law was passed.
Cuomo's decision is not without precedence. As TheBlaze previously reported, San Francisco Mayor Edwin Lee also banned all non-essential travel to North Carolina last month.
—
Follow the author of this story on Twitter: