WASHINGTON (AP) — Two U.S. senators are demanding that the Army's top civilian official explain why the service never searched for a soldier who went AWOL after learning he was suspected of raping a 15-year-old girl.
In a letter sent Wednesday to acting Army Secretary Patrick Murphy, Sens. Barbara Boxer, D-Calif., and Kirsten Gillibrand, D-N.Y., cited an Associated Press investigation that found Pvt. Jameson Hazelbower was free for nearly three months before he was caught by local police.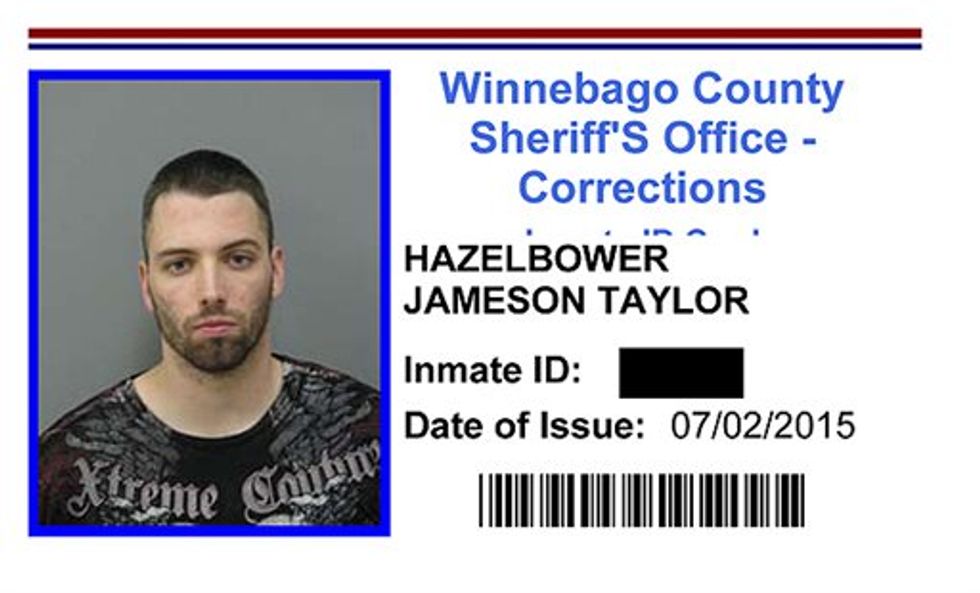 This image provided by the Winnebago County, Ill., Sheriff's Office shows Army Pvt. Jameson Taylor Hazelbower. Hazelbower went AWOL from his Army unit in Kentucky while he was a suspect in two separate investigations of sexual abuse of minors. The military's warrant for his arrest called him a violent sexual predator and an escape risk. (Winnebago County, Ill., Sheriff's Office via AP)

Hazelbower's arrest was only by chance. An officer responded to a call late on a Friday night in March 2014 about a suspicious vehicle parked in a cul-de-sac outside an apartment complex. Hazelbower, his pants down to his knees, was in the car with another teenage girl.
Military deserters suspected of serious crimes are prioritized for capture based on the severity of the offenses. But the Army never searched for Hazelbower and the U.S. Marshals Service was not called in. Marshals have arrested more than 200 deserters over the past five years alone.
The AP found there was a lack of urgency to locate Hazelbower despite strident warnings from his superiors at Fort Campbell, Kentucky, according to court-martial records obtained through the Freedom of Information Act. The military's version of an arrest warrant described him as a "sexually violent predator" and a known drug abuser. Also, he had gone AWOL before. "CAUTION - ESCAPE RISK" is stamped in bold letters on the right side of the document.
In their letter to Murphy, the senators wrote that AP's report "reveals a grave breach of public trust in the military's ability to track and apprehend dangerous criminals." They want Murphy to assure them that the Army will implement safeguards to prevent similar events from happening in the future.
Hazelbower was convicted by a military judge at Fort Campbell in May 2015 of child rape, possession of child pornography, sexual abuse of a child, desertion and other charges. He was sentenced to 50 years in prison.
The senators acknowledged Hazelbower's conviction, but told Murphy "it is deeply concerning that a known child rapist was allowed to desert his military post for three months without pursuit by law enforcement."
The circumstances surrounding Private Hazelbower's case raise questions that deserve answers, the senators added.