A Michigan man drowned Saturday after saving his 6-year-old daughter from a riptide at Jacksonville Beach, Florida, WJAX-TV reported.
After the drowning was initially reported, WJAX learned that 28-year-old William Moritz was in town for his father's memorial service.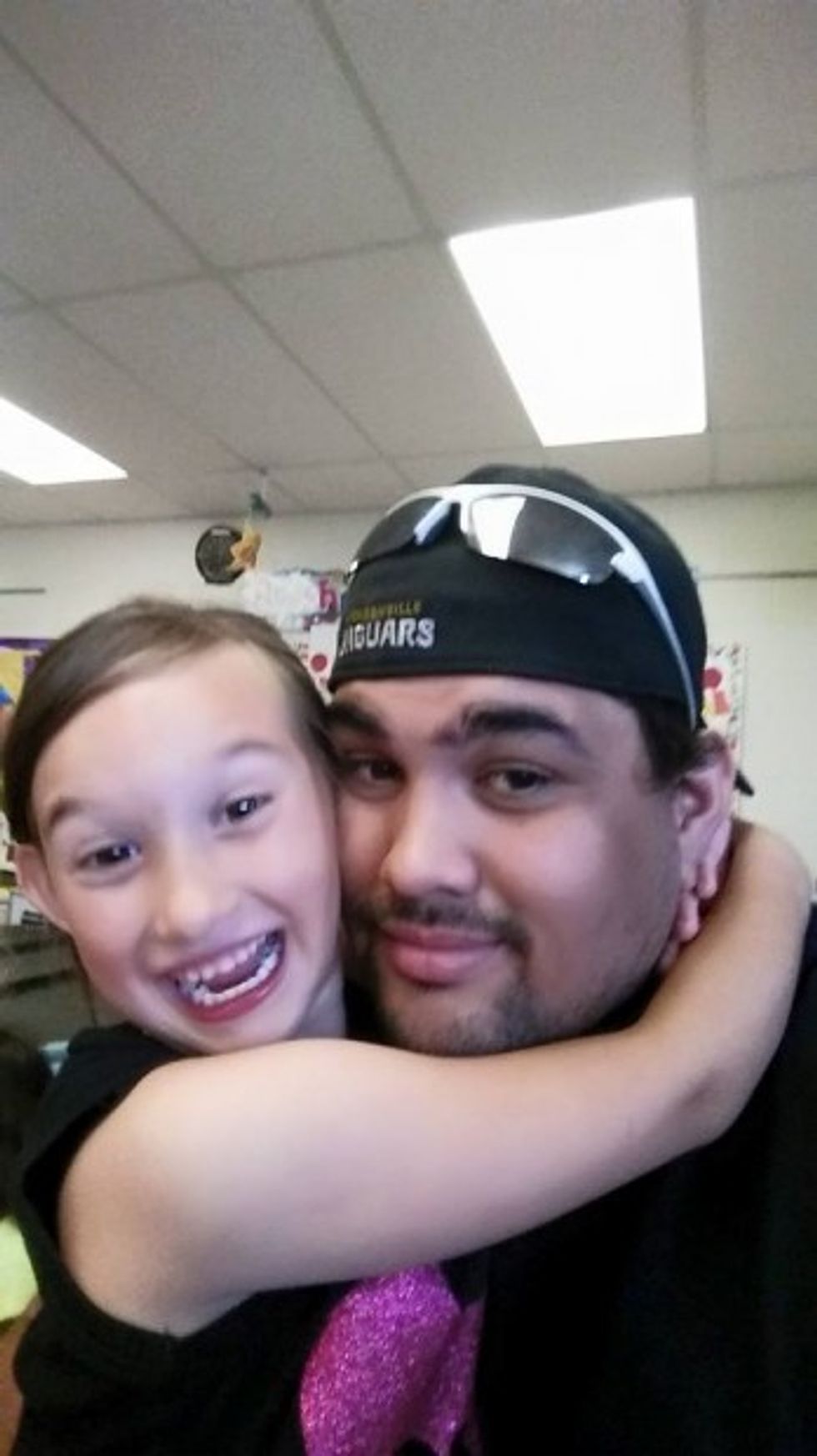 William "Bill" Moritz and daughter Maddy (Image source: gofundme)
According to police, the tragedy occurred around noon Saturday, just hours before the memorial service was scheduled to take place.
A description on the gofundme page created to raise money for funeral expenses said Moritz, who went by "Bill," dove into the surf to rescue his daughter Maddy after a rip current pulled her out to sea.
Nicole Doherty, a close family friend who created the fundraising page, wrote that Moritz died "doing what any great father would do."
"As a result of saving Maddy's life he ultimately lost his," Doherty wrote.
According to WJAX, Maddy was taken to Wolfson Children's Hospital and was released Saturday night.
Maddy's mother, Magan, told the station that Moritz lost his father just two weeks ago.
Moritz and Maddy were at the same beach where family planned to hold the memorial service later that afternoon. After family learned of Moritz's death, they canceled the service.
Magan said Moritz and his father were very close and that he took Maddy to visit him once a year.
Magan, a Michigan resident, released a statement following Moritz's death:
Bill was the most kind hearted selfless person I knew. Always there for his friends and family. There was never a time he didn't put others before himself. Anyone could depend on Bill for anything in the world. He was the kind of person people were so grateful to have in their life and I was so lucky to have him in mine. His daughter was his world and he always spoke of her with sparkle in his eyes. He took pride in being a father everyday. Madelynn was his world. Such an amazing man who I now look to as my hero for courageously saving our beautiful daughter's life.
After receiving the devastating news, Magan flew to Jacksonville to be with her daughter. She told WJAX that she is arranging a funeral for Moritz in Detroit.