High school senior Diamond Williams was "ecstatic" last week after receiving an email informing her that she'd been accepted into the State University of New York at Buffalo.
More than 5,000 prospective students received the same acceptance letter Wednesday, only to learn hours later that the email was sent by mistake.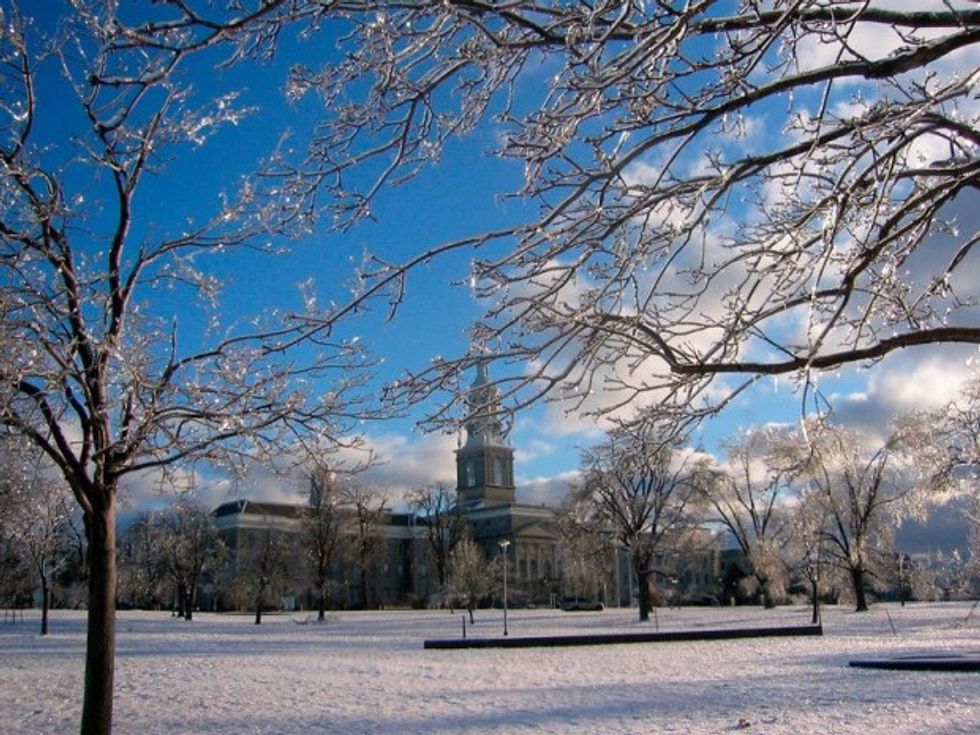 Image via Facebook/University at Buffalo
University at Buffalo spokesman John DellaContrada said the email was sent out to students whose applications hadn't been fully reviewed. The university sent a second email about three to four hours later notifying the students of the error and apologizing for it.
The university posted a statement on its website saying the "miscommunication occurred when an incorrect email list was generated from an applicant database."
Williams, a graduating senior at Mott Haven Community High School in the Bronx, was one of 5,109 applicants who received the first email: "Congratulations on your acceptance to the University at Buffalo!" the message began.
Williams told Buffalo News that Buffalo was her first choice among several other SUNY schools.
"I was ecstatic," she said. "I told my mom. I told my adviser. I told my sister."
But after receiving the follow-up email, Williams was embarrassed to notify family and friends that a mistake had been made.
"She was upset. She was really upset. She went to bed early," Diamond's mother, Margaret Hamilton, told Buffalo News. "That's when you go into mom mode and say, 'You did what to my child?'"
Hamilton said she called the university admissions office Thursday to inquire about the incident. She said she was told that her daughter was still being considered for admission but that the letter of acceptance was sent prematurely.
"To say, 'Oh, it's a mistake,' that's like winning the lottery, then getting a letter saying, 'Wrong ticket,'" Hamilton said.
The university is still waiting to receive Williams' high school transcript, essay and SAT scores, Hamilton was told.
The statement on the school's website said it's important to note the students who received the mistaken email are still being considered for acceptance.
Lee H. Melvin, vice provost for enrollment management at Buffalo, sent the follow-up email, which promised students who received the false acceptance email that they would have an update on their application status by Friday, April 22, Buffalo News reported. The email also said that the university "deeply regrets" the error.
The University at Buffalo has about 30,000 students.
—
Front-page image via Shutterstock