In honor of 4/20, the unofficial holiday of marijuana legalization advocates, the National Organization for the Reform of Marijuana Laws released its congressional scorecard, giving each elected official a letter grade based on their cannibis-related comments and voting history.
NORML gave Republican presidential candidate Sen. Ted Cruz a "B," noting the fact that, though he is against legalization in his home state of Texas, he believes it should be left to the states to determine.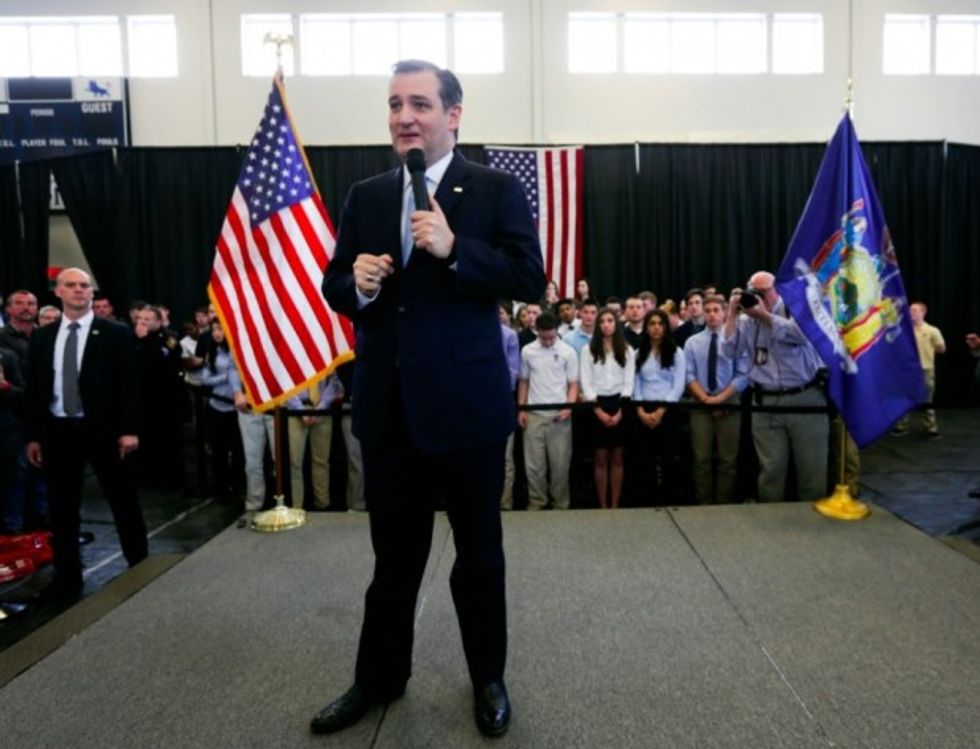 Republican presidential candidate, Sen. Ted Cruz, R-Texas, speaks during a campaign event at Mekeel Christian Academy on Thursday, April 7, 2016, in Scotia, N.Y. (AP Photo/Mike Groll)
"When it comes to a question of legalizing marijuana, I don't support legalizing marijuana. If it were on the ballot in the state of Texas, I would vote no," he told radio host Hugh Hewitt in April 2015. "But I also believe that's a legitimate question for the states to make a determination. … I think it is appropriate for the federal government to recognize that the citizens of [Washington state and Colorado] have made that decision."
And for Democratic presidential candidate Sen. Bernie Sanders (Vt.), the advocacy group gave him an "A." Sanders sponsored the Ending Federal Marijuana Prohibition Act of 2015, and has said he supports legalization of marijuana for medicinal use.
"I have supported the increased use of marijuana for medical purposes," he said in 2014. "[I] have real concerns about implications of the war on drugs that has. We have been engaged in for decades now with a huge cost and the destruction of a whole lot of lives of people who were never involved in any violent activities."
The NORML study also noted that 312 of the 535 members, or 58 percent, of the 114th Congress scored a passing grade of "C" or higher. Of that group, 89 percent of Democrats scored a passing grade, while only 32 percent of Republicans passed.
"Members of Congress are increasingly becoming aware of this changing public and political sentiment," the study's summary said. "[But] it is clear from this analysis that support for substantive marijuana law reform is far less pronounced among elected officials than it is among the voters they represent."
According to a recent Pew Research Center study, 63 percent of millennial-aged Republicans  and 77 percent of Democrats support the legalization of marijuana.
To date, 24 states and the District of Columbia have legalized cannabis for medical purposes and an increasing number of states are exploring legalization for recreational uses.
—
Follow the author of this story on Twitter: