A city council in Alabama has made it illegal for anyone to use a public restroom that doesn't correspond with their biological sex.
The resolution was passed by the Oxford City Council unanimously Tuesday, according to AL.com.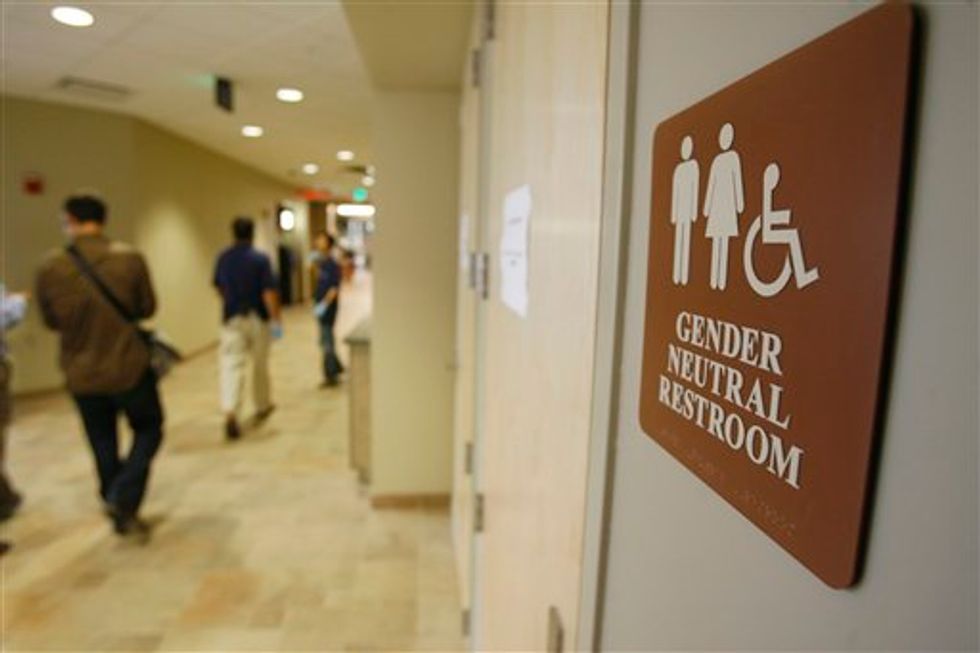 AP Photo/Toby Talbot
"If somebody sees something that makes them uncomfortable, they would call the police," Oxford Police Chief Bill Partridge said of how the law will be enforced. "If the person is still there when the officer arrives, the officer has to witness the crime. Then we take down the person's information, and the person who reported it has to sign out a warrant."
Such crimes would result in a fine of up to $500 or six months in jail, according to the Anniston Star.
There are some exceptions to the new law, though.
Adults accompanying children younger than 12-years-old into the restroom, janitors or maintenance workers and those offering emergency medical assistance are still allowed to enter bathrooms of the opposite gender.
Oxford City Council President Steven Waits said the law is a direct response to Target's announcement last week that it would allow transgender individuals to use whichever restroom they choose.
"We welcome transgender team members and guests to use the restroom or fitting room facility that corresponds with their gender identity," the department store chain said in an online post.
Waits said that since Target announced the new policy, he's received an "overwhelming" number of complaints from city residents. Target has a store in Oxford, according to the Anniston Star.
(H/T: AL.com)
–
Follow the author of this story on Twitter and Facebook: