A group of typists set up shop in New York City's Bryant Park Wednesday and volunteered their services to any passersby who had something they wanted to tell any (or all) of the presidential candidates.
The project, "I Wish to Say," is the brainchild of Sheryl Oring, an artist and assistant professor of art at the University of North Carolina at Greensboro. Oring launched "I Wish to Say" in 2004 with a commission from The First Amendment Project in Oakland, California. Since then, she has typed more than 2,200 "postcards to the president" from locations all over the country.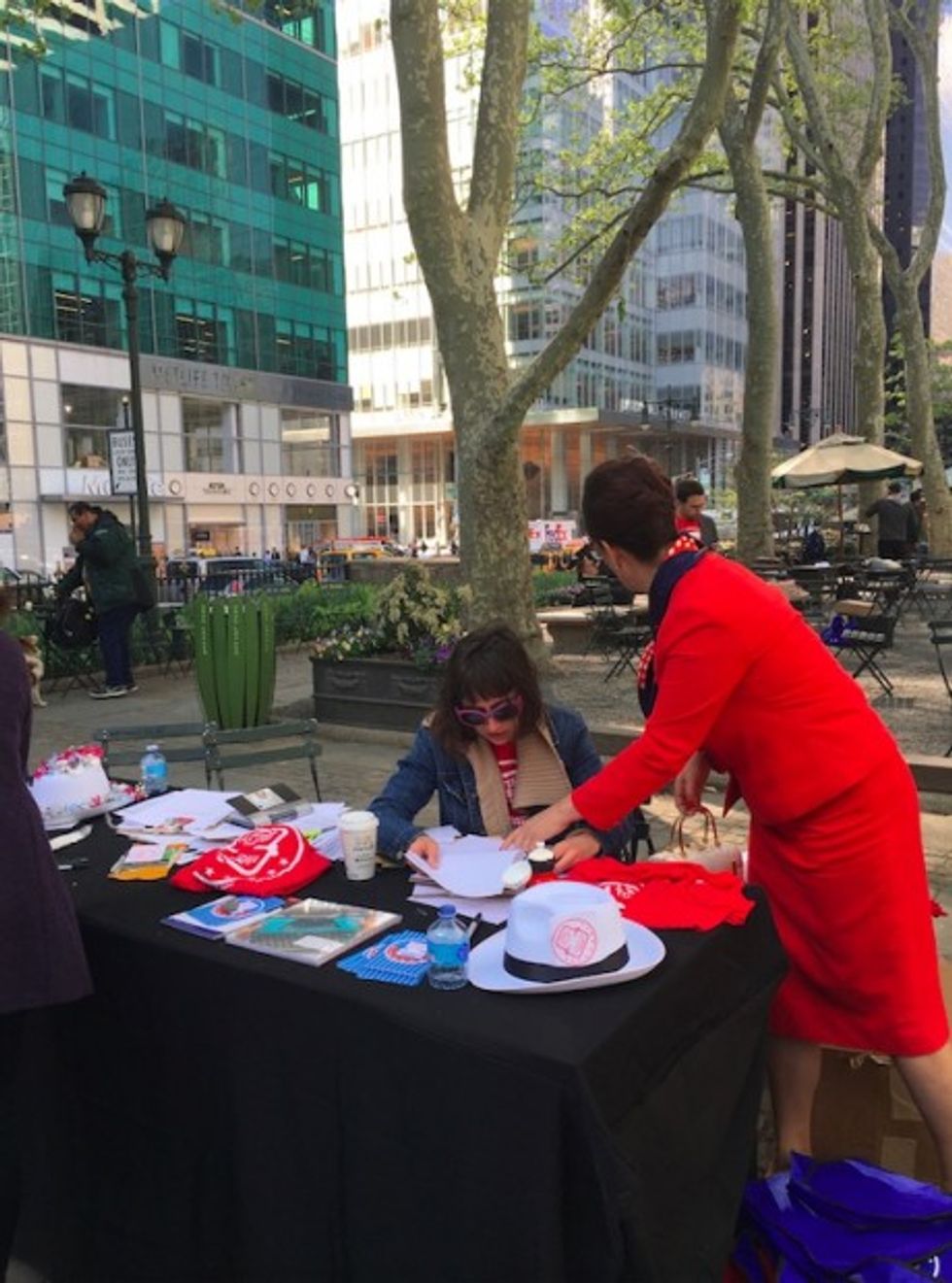 Sheryl Oring, right, mans an "I Wish to Say" postcard booth in New York City's Bryant Park. (TheBlaze/Carly Hoilman)
"I hope that the voices of the people actually come through in this really intensely heated political climate we have today," Oring told TheBlaze Wednesday.
Wednesday's event included 100 volunteer typists from UNCG stationed around Bryant Park, offering to type postcards to the 2016 presidential candidates. The messages, which were read aloud by volunteers throughout the day, ranged from serious to sarcastic and humorous.
After the event, Oring will send the messages out to the candidates and eventually integrate them into several art exhibitions.
Oring's goal for the project is to foster open conversations about issues and individuals, as opposed to divisive party strife. When asked who she will be voting for come November, Oring said she would decide on the day she gets to the voting booth.
She did, however, note that she staunchly opposes the legislation her state recently passed known as House Bill 2, or the "bathroom bill." HB2 mandated that transgender individuals use the public restrooms and changing facilities that correspond to their biological sex, a move Republican candidate Ted Cruz strongly favors. Oring called the bill "a disaster," "ridiculous" and "totally crazy."
"I Wish to Say" has had two national tours funded by a grant from the Creative Capital Foundation. The project's success has inspired Oring to write her book, "Activating Democracy: The I Wish to Say Project," which is due out in Fall 2016.
To find out what sorts of messages people had for the 2016 candidates, watch a clip from Wednesday's read-aloud here: