Former President Bill Clinton drew boos and shouts from a crowd Sunday during a campaign stop in Logan, West Virginia. Clinton was visiting the state on behalf of his wife, Democratic presidential front-runner Hillary Clinton, ahead of the May 10 West Virginia primary.
Supporters of both Democrat Bernie Sanders and Republican candidate Donald Trump gathered to protest outside the school where Clinton was speaking.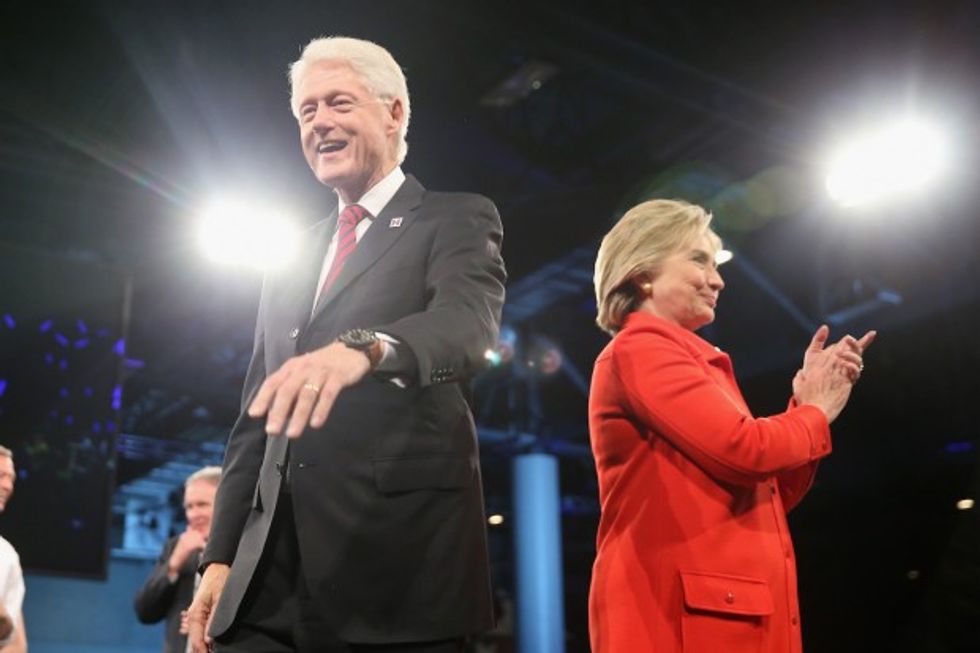 Scott Olson/Getty Images

According to WVNS-TV, a letter written on behalf of Logan officials ahead of the former president's visit told U.S. Sen. Joe Manchin's (D-WV) staff that the Clintons are "not welcome" in their town:
Bill and Hillary Clinton are simply not welcome in our town. Mrs. Clinton's anti-coal messages are the last thing our suffering town needs at this point. The policies that have been championed by people like Mrs. Clinton have all but devastated our fair town, and honestly, enough is enough.
Hillary Clinton, who planned to campaign in Williamson, West Virginia on Monday, shocked voters during a Democratic town hall last month when she vowed to put "a lot of coal miners and coal companies out of business."
AP/Matthew Brown
Her statements echoed the anti-coal policies of President Barack Obama, which have reportedly cut 125,000 jobs from the coal industry and cost more than $650 billion. But the Clinton campaign has pledged $30 billion to help transition the coal industry to clean energy alternatives, not simply put them out of business.
Clinton said later she was mistaken and that she's committed to coalfield communities, but her comments apparently stuck with the coal-rich state of West Virginia.