Journalists rebuked Republican presidential candidate Ted Cruz after the Texas senator told a crowd in Indiana Sunday that a young protestor who had just interrupted his event would have been spanked in his household.
"You know, in my household, when a child behaves that way, they get a spanking," Cruz told the crowd.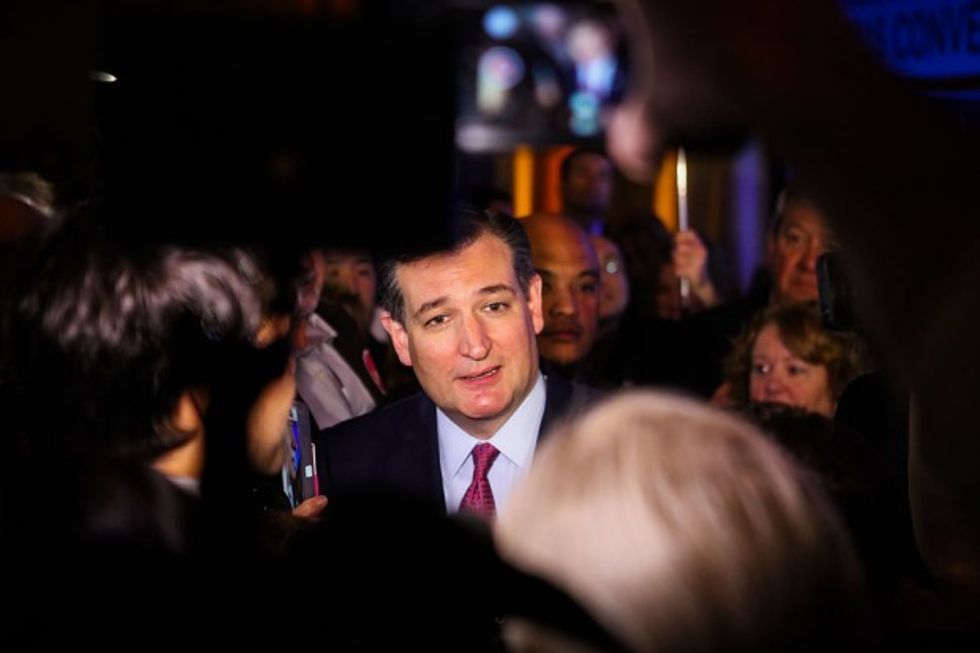 Gabrielle Lurie/AFP/Getty Images
However, Cruz's "spanking" comment did not go over well, particularly among those who believe that spanking — or any corporal punishment — is not healthy for young children. Many journalists even took to Twitter to scorn Cruz.
Matthew Yglesias of Vox.com said spanking is "bad parenting":
Erin Gloria Ryan, a deputy editor at Vocativ.com, labeled Cruz a "spanking enthusiast":
Jeet Heer, a senior editor for the New Republic, opined that Cruz has a "real thing" for spanking children:
New York Magazine even cautioned Cruz to review research on the effects of spanking children "before advocating for it":
Others plain rebuked Cruz and his comments:
—
Follow the author of this story on Twitter and Facebook:
[facebook //www.facebook.com/plugins/like.php?href=