Pastor Rick Warren of Saddleback Church in Lake Forest, California, recently penned a devotional in which he explained that the Bible includes 365 messages telling Christians not to be afraid — a significant fact that the preacher believes sends a powerful message about fear.
"It's interesting to note that there are 365 verses in the Bible that say, 'Fear not.' God provided us with one 'Fear not' message for every day of the year!" Warren recently wrote on his website. "It's interesting that almost every time God talks to someone in the Bible, the first thing he says is, 'Don't be afraid!'"
It is a term, in fact, that is specifically presented in those exact words 65 times in the Bible (depending on the version one is reading), showing up in Genesis, Revelation and everywhere in between. But even if not worded in that exact way, there are nearly 400 verses telling the faithful not to have fear.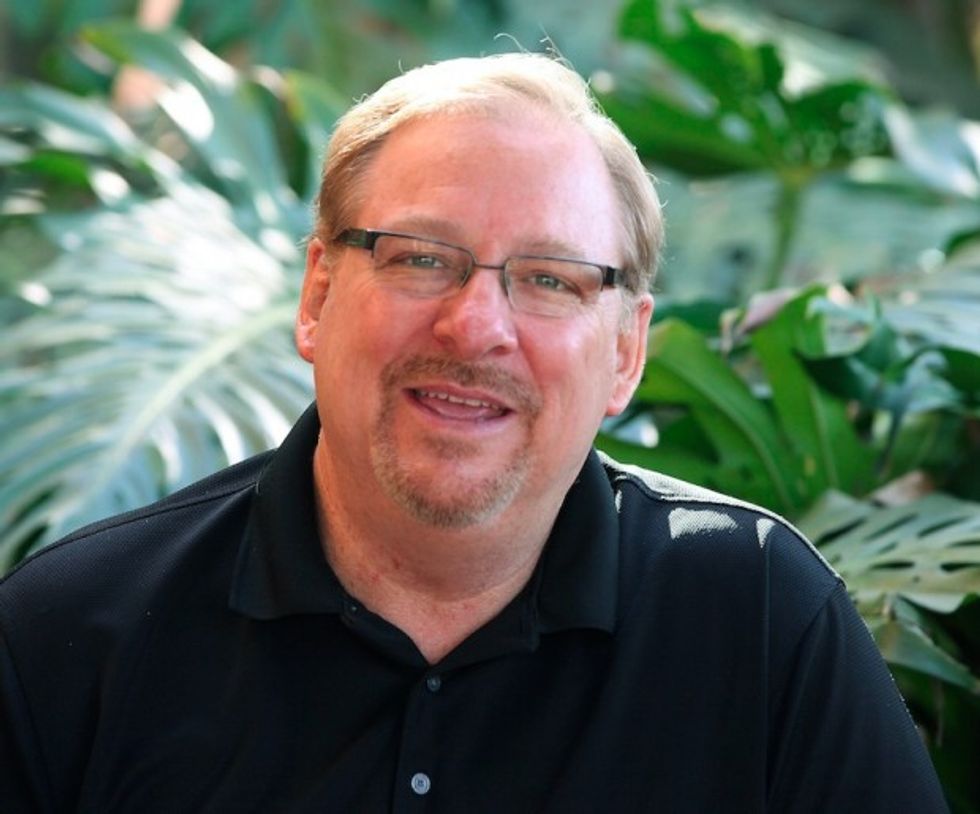 This Monday, Feb. 24, 2014 photo Saddleback Church founder and senior pastor, Rick Warren poses for a photo at the Saddleback Church in Lake Forest, Calif. (AP Photo/Nick Ut )
Warren went on to explain why, in his view, God spends so much time in the Bible telling people not to have fear, saying that it is "because our hurts and hang-ups can often cause us to think that God is out to get us, that all he wants to do is condemn us and punish us."
He continued, "But that simply isn't true. Jesus is the proof of that."
In the end, the pastor said that it is all about understanding "God's grace and mercy." As the Christian Post reported, Warren believes that God doesn't "intend for Christians to spend their days preoccupied with anxiety and worry."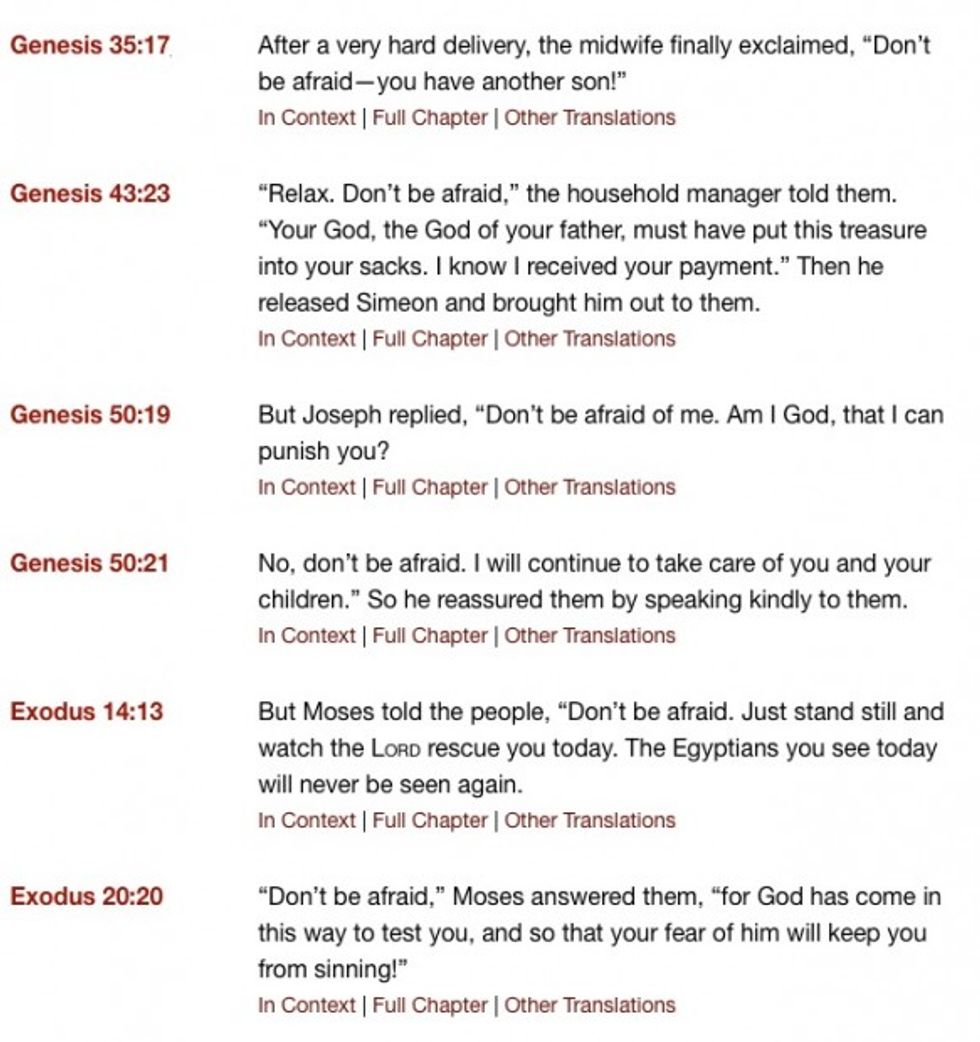 A snapshot of some of the "Don't be afraid" verses in the Old Testament (Bible Gateway)
Rather than seeing the God of the Bible as vengeful and attempting to get even with man, Warren said that it's important to realize that God will help people through the darkest of times, a sentiment that is embedded in Psalm 23:4, a verse he shared to make his point.
That scripture reads, "Even when I walk through the darkest valley, I will not be afraid, for you are close beside me. Your rod and your staff protect and comfort me."
Fear is a topic that Warren has repeatedly covered throughout his pastoral career. He spoke of it in his monumentally popular book "The Purpose Driven Life," encouraging people not to allow fear to overtake their lives.
(H/T: Christian Post)
--
Follow the author of this story on Twitter and Facebook: