Evangelist Franklin Graham hit back at New York City Mayor Bill de Blasio's recent call for New Yorkers to essentially boycott popular fast food chain Chick-fil-A over the company's stance on marriage, saying that de Blasio's comments sounded like "bullying" and "intolerance."
"Can you imagine a city where a popular, successful business is singled out and attacked by the mayor who calls for a boycott — all because the business owners let it be known that they operate by Christian principles and believe in God's definition of marriage?" Graham asked in a Facebook post on Saturday. "You don't have to imagine. That's exactly what just happened to one of America's most successful businesses."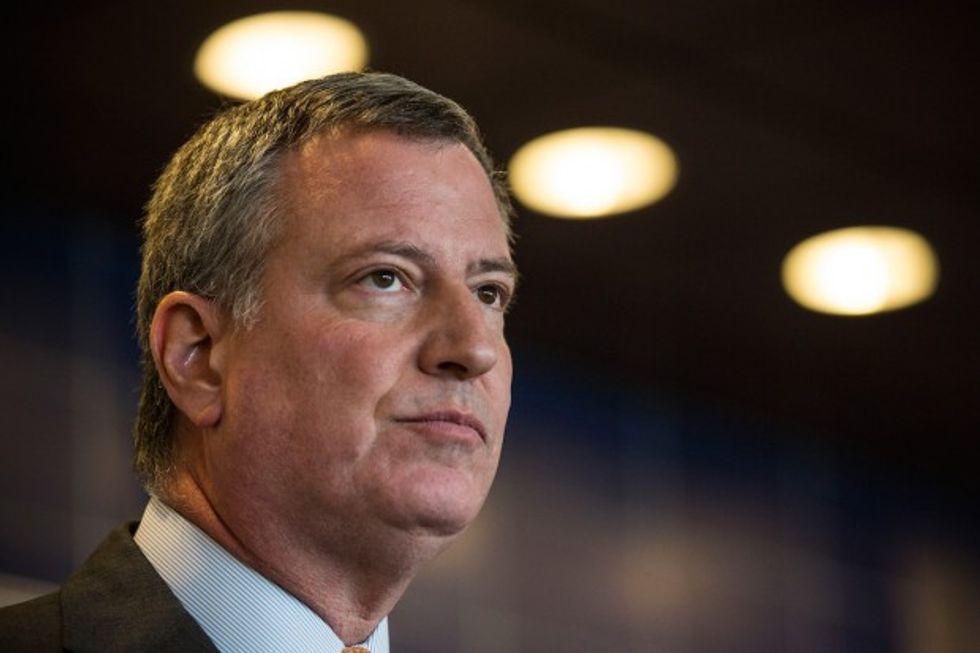 New York City Mayor Bill de Blasio (Andrew Burton/Getty Images)
He went on to say that he has known the owners of Chick-fil-A — the Cathy family — for years, and that one would be "hard pressed to find anyone" who doesn't enjoy the food chain's popular chicken sandwiches.
Graham then proceeded to express exactly what he thought of de Blasio's recent remarks, which were widely seen as calling for a boycott.
"Doesn't this sound like bullying, intolerance, and discrimination? All because someone won't roll over to the LGBT agenda," Graham continued. "I hope Chick-fil-A has record sales in their New York stores."
As TheBlaze previously reported, de Blasio recently expressed his concerns over Chick-fil-A's history of supporting organizations that back traditional marriage. His comments came last week as the company continues its expansion into New York City.
"I'm certainly not going to patronize them and I wouldn't urge any other New Yorker to patronize them," the mayor said. "But they do have a legal right."
This obviously isn't the first time that Chick-fil-A has caught the ire of a well-known figure.
As you may recall, the fast food chain's CEO Dan Cathy ignited a national firestorm in 2012 when he made remarks about his stance on same-sex marriage during an interview that year — comments that led to massive protests as well as shows of support for the food chain.
"We are very much supportive of the family — the biblical definition of the family unit. We are a family-owned business, a family-led business, and we are married to our first wives," he said at the time. "We give God thanks for that."
--
Follow the author of this story on Twitter and Facebook: