While Donald Trump may not exactly be self-funding his presidential campaign, he certainly isn't raking in money from Wall Street.
In fact, the presumptive Republican nominee has not received more than 1 percent of Wall Street contributions in any month recorded through March, according to an analysis of fundraising data by the Wall Street Journal. The data was compiled by the Center for Responsive Politics, a nonpartisan research group.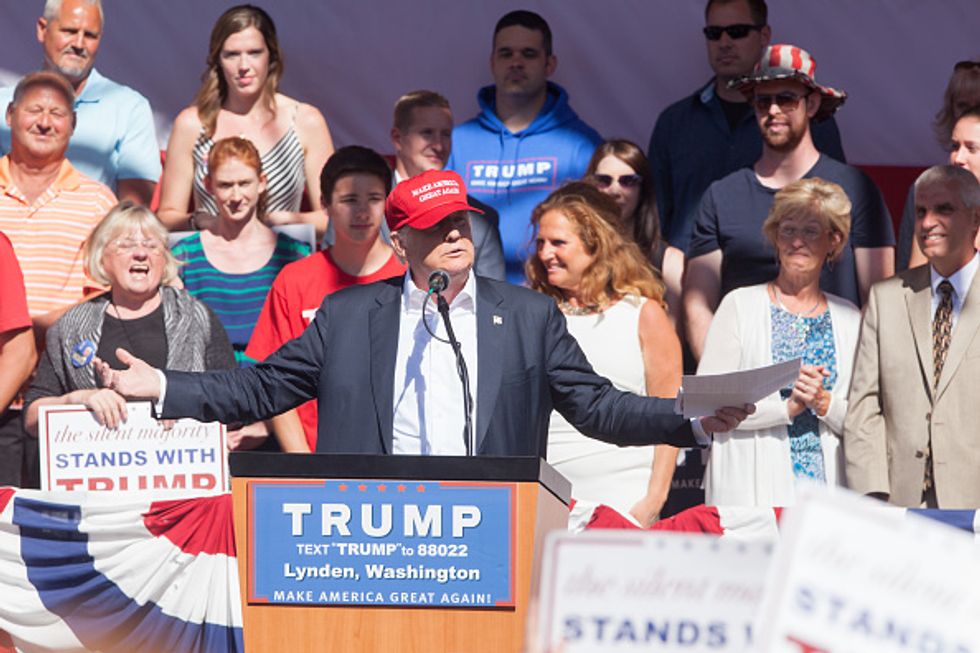 Getty Images/Matt Mills McKnight
In contrast, Democratic presidential front-runner Hillary Clinton has racked up $4.2 million from Wall Street donors — $344,000 in March alone. As MarketWatch pointed out, Clinton pulled in 53 percent of all donations from Wall Street in March. That percentage has risen drastically throughout her campaign as her share of Wall Street donations was just 33 percent in January through February.
Clinton has been under increased scrutiny as she has refused to release the transcripts of her paid speeches to Wall Street organizations — specifically Goldman Sachs — until, she has said, all of the presidential candidates do the same. She reportedly gave three speeches to Goldman Sachs in 2013 at $225,000 apiece.
Besides the controversial paid speeches, the former secretary of state's Wall Street donations stand in stark contrast to that of Trump's as the billionaire businessman has often boasted that he is self-funding his own presidential campaign — a claim that PolitiFact found to be "half true."
Trump and his supporters have raised approximately $205 million less than Clinton and her supporters, according to Open Secrets' records. Only 4 percent of pro-Trump campaign contributions have been to PACs and other groups compared to the 30 percent of pro-Clinton money that has gone to PACs and other groups supporting the former secretary of state.
—
Follow Kaitlyn Schallhorn (@K_Schallhorn) on Twitter