The North Carolina chapter of the NAACP has demanded that the U.S. Department of Justice launch a full investigation into potential civil rights violations by the Harnett County Sheriff's Office, the Charlotte News & Observer reported.
The complaint comes after an investigation by the News & Observer titled "Deadly Force" unveiled multiple instances of alleged harassment and physical assault by Harnett sheriff's deputies, including two deaths.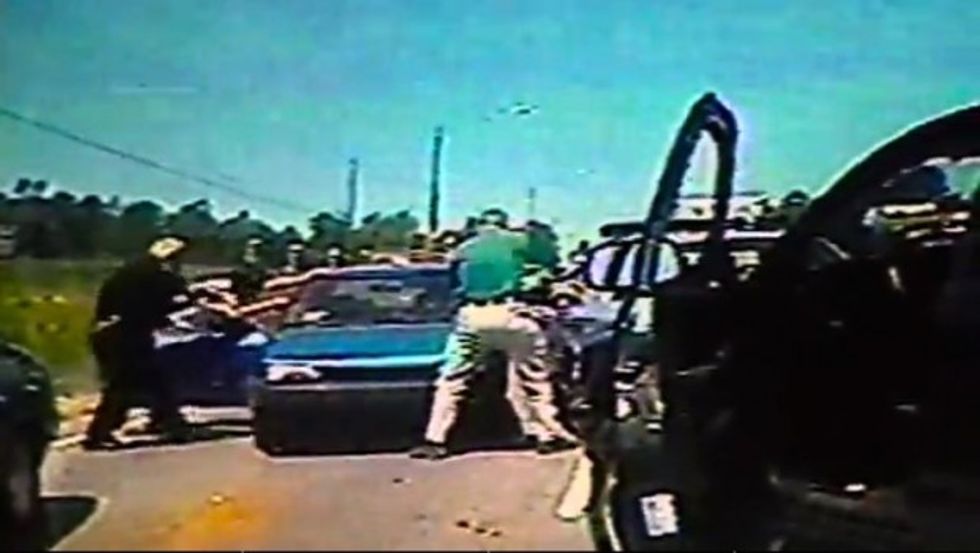 Image source: Charlotte News & Observer
The investigation looks at "a dozen disturbing cases that occurred over the past few years," Carolyn McDougall, president of the NAACP's Harnett County chapter, told the News & Observer. "Some victims are black; some white, some Native American and some Latino. The NAACP believes the system of racism that historically prevailed in Harnett and similar rural N.C. counties that suffered great economic upheaval needs a fresh all-sided look from the U.S. Department of Justice."
The Department of Justice has already opened an inquiry into at least two cases in Harnett County, according to the News & Observer.
The acting U.S. attorney for the Eastern District of North Carolina, John Bruce, told the outlet last month that federal prosecutors have opened a criminal civil rights investigation into the death of John Livingston, a Harnett County man believed to have been shot by a sheriff's deputy last November. The deputy, Nicholas Kehagias, had no warrant and was not granted permission to enter Livingston's home the night of his death. Kehagias was apparently looking for a man and woman who weren't in the home.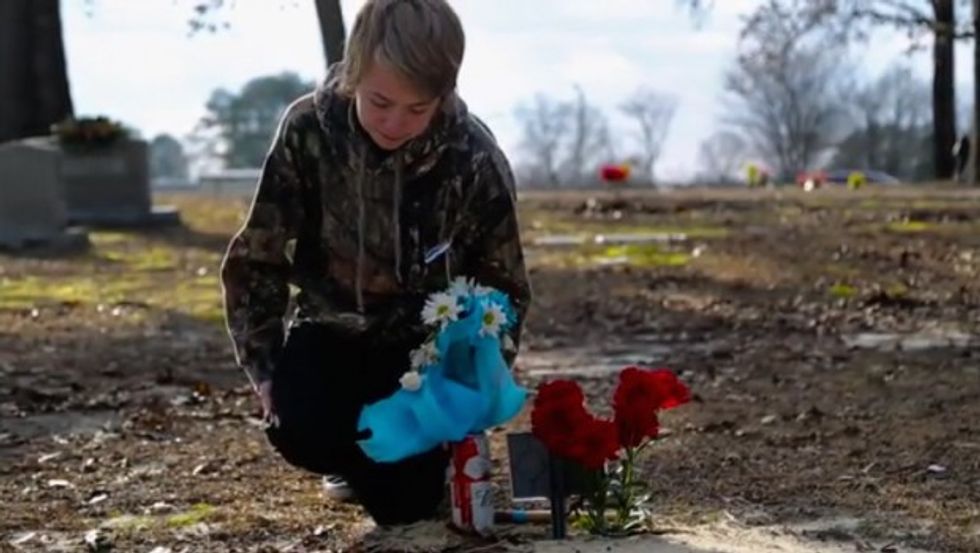 Image source: Charlotte News & Observer
Federal prosecutors have assured another family that the death of their son, Christian Griggs, will also be investigated by federal officials. Griggs was reportedly shot and killed in 2013 by his father-in-law. No charges were brought, and Griggs' parents blamed the sheriff's office for mishandling the investigation into their son's death.
The Justice Department has yet to say whether it plans to investigate more broadly in Harnett County. NAACP leaders, however, have said that a limited review of a few select cases is not enough.
Watch: