NFL star Antonio Cromartie and his wife, Terricka, were stunned to learn late last year that Terricka was pregnant — a development that they thought was patently impossible, considering that Antonio had recently undergone a vasectomy.
But that wasn't the only surprise. The couple also learned that they were expecting twins, with Terricka delivering a boy named Jynx Revell-Antonio Cromartie and a girl named J'adore Nayvi Cromartie on Mother's Day.
"It was the most amazing, yet rewarding gift to give birth on Mother's Day," Terricka told US Weekly. "This is a storybook fairy-tale for Antonio and I."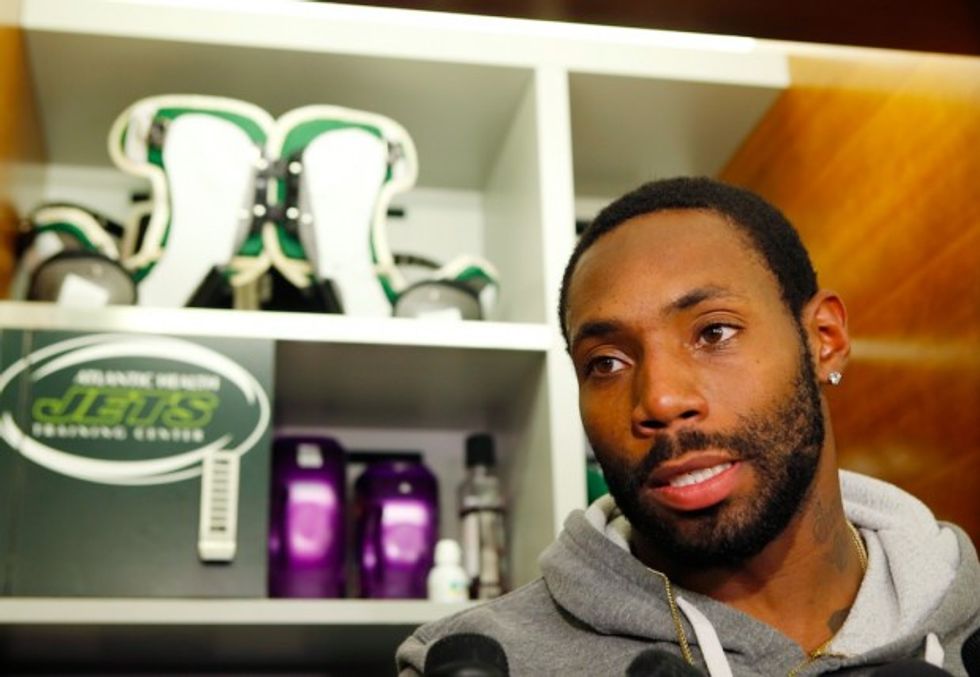 In this Dec. 30, 2015, file photo, former New York Jets cornerback Antonio Cromartie speaks to reporters in front of his locker at the team's NFL football training facility in Florham Park, N.J. (AP Photo/Kathy Willens, File)
Antonio, who is currently a free agent, added, "It was an adrenaline rush — the most amazing feeling to actually bring my son into this world and to hand him over to my beautiful wife."
The couple, who have been married since 2008, already have a five year old and a three year old. Additionally, Antonio has eight other children from previous relationships. In total, he is now the father of a dozen children, as the Daily Mail reported.
Antonio has faced critique on social media over the number of kids he has, but the football player said that he's "on cloud nine" and isn't planning to let others get him down.
I would respond to the idiots on my page, but I'm not I'm on Cloud 9. I have a beautiful family, my mom graduated college. And I'm at peace

— ANTONIO CROMARTIE (@ANTONIO CROMARTIE) 1462834798.0
And to everyone out there my kids aren't numbers so please stop referring to them as that. #GodBless At Peace with my Life. I hope you are.

— ANTONIO CROMARTIE (@ANTONIO CROMARTIE) 1462834948.0
Thank you to everyone with your support and kind words. God Bless you all.

— ANTONIO CROMARTIE (@ANTONIO CROMARTIE) 1462835074.0
Terricka previously told US Weekly that she was absolutely stunned to discover that she was pregnant last year.
The revelation came after she went to the emergency room with extreme cramps back in October, saying that she was in "total disbelief" when doctors delivered the news.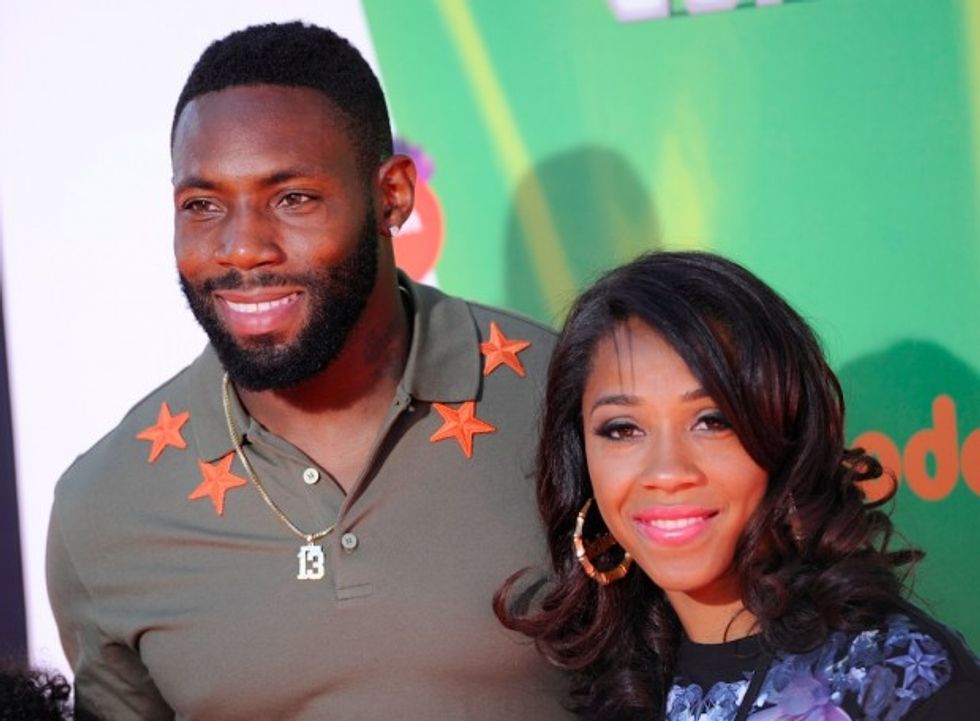 Antonio Cromartie and wife Terricka Cason arrive at the Kids' Choice Sports Awards at UCLA's Pauley Pavilion on Thursday, July 17, 2014, in Los Angeles. (Photo by Chris Pizzello/Invision/AP)
In fact, she didn't even tell her husband at first, as she felt that it simply couldn't be possible in light of the vasectomy.
"It took me a while to process it, but Antonio stood firm and was saying, 'It's God's will,'" she said. "And he's been excited the whole time."
(H/T: US Weekly via Daily Mail)
--
Follow the author of this story on Twitter and Facebook: