Presumptive Republican presidential nominee Donald Trump has said that he doesn't expect to release his tax returns prior to the general election in November.
"There's nothing to learn from them," Trump said during an interview with the Associated Press published Wednesday, adding that he doesn't think voters are "interested."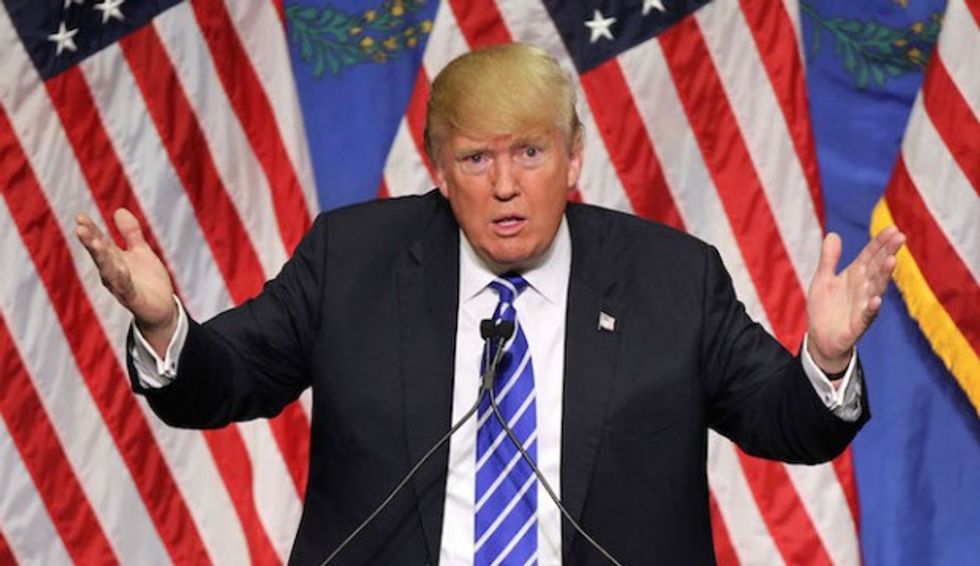 Isaac Brekken/Getty Images
Despite pressure from journalists and voters seeking transparency, Trump said he won't provide the returns until an "ongoing audit" of his personal finances is complete.
Trump added that he will not "overrule" his lawyers on the matter if the audit isn't finalized before November.
In a Feb. 25, 2015, interview with radio talk show host Hugh Hewitt — several months prior to the launch of his campaign — Trump said that he "would release tax returns" if he sought the office.
"I would certainly show tax returns if it was necessary," Trump said.
Trump also said during the AP interview that he has narrowed his list of potential running mates to "five or six" candidates.