Actress Susan Sarandon slammed famed director Woody Allen during remarks at the Cannes Film Festival on Sunday after allegations that Allen sexually assaulted his adopted daughter resurfaced.
Responding to questions about Allen's recent statement that "I just don't have any material" when it come to creating a film starring an older woman and a younger man, Sarandon said, "I have nothing good to say about him," according to Variety.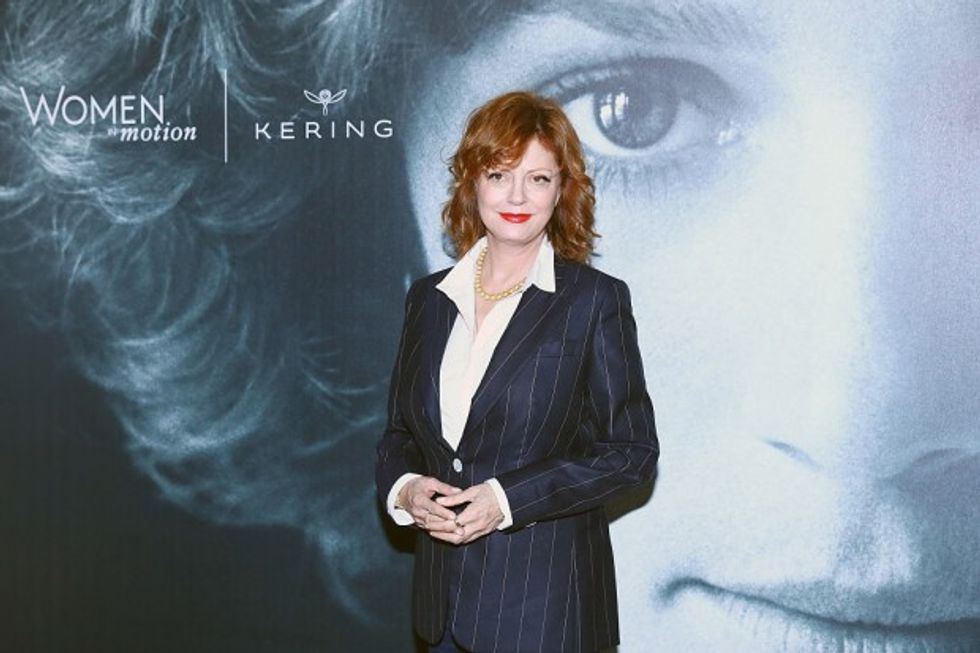 Actress Susan Sarandon at Cannes Film Festival May 15. (Vittorio Zunino Celotto/Getty Images for Kering)
"I think he sexually assaulted a child, and I don't think that's right," Sarandon said, adding, "I don't want to go there."
Dylan Farrow, Allen's adopted daughter, wrote an open letter in 2014 alleging that she was sexually assaulted by the moviemaker when she was 7 years old.
Director Woody Allen at the French premiere of "Blue Jasmine" Aug. 27, 2013, in Paris. (AP Photo/Christophe Ena, File)
Allen's son, Ronan Farrow, wrote an op-ed last week criticizing the media's coverage of his sister's allegations and celebrities who have stood by Allen.
"I believe my sister," Ronan Farrow wrote. "This was always true as a brother who trusted her, and, even at 5 years old, was troubled by our father's strange behavior around her."
After Dylan Farrow's open letter was published, Allen called the allegation "untrue and disgraceful."