Carl Bernstein, an investigative reporter well-known for his role in exposing the Watergate scandal, called out the media Tuesday night for its "grievous abdication" when it comes to its presidential primary coverage.
Bernstein, now a CNN contributor, took particular issue with the fact that the media has, in his mind, failed to deeply investigate the lives of Democratic candidates Hillary Clinton and Bernie Sanders and presumptive Republican nominee Donald Trump.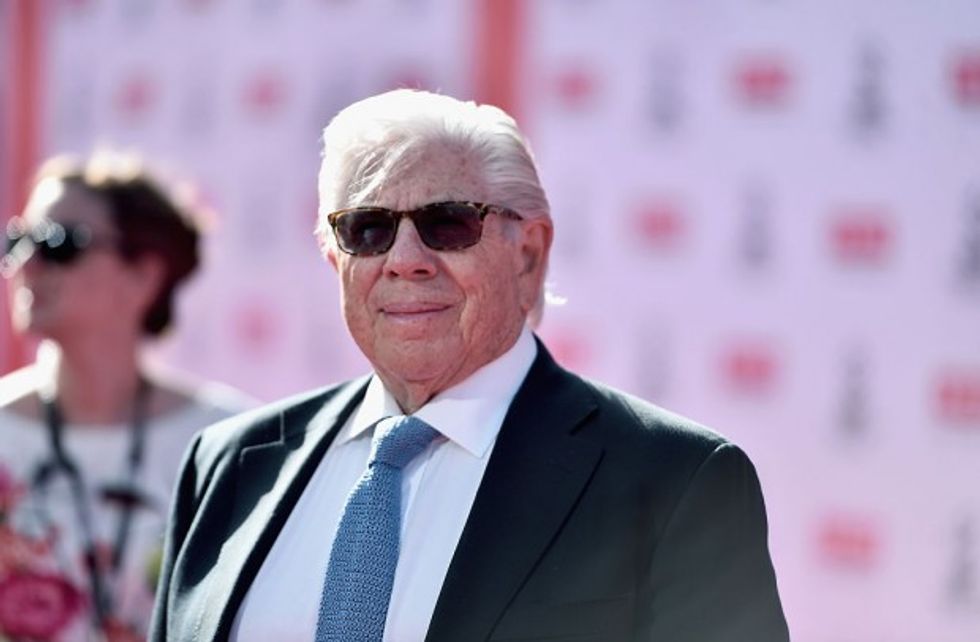 Photo by Alberto E. Rodriguez/Getty Images for Turner
"The viewers of cable news do not read all the biographies out there of Donald Trump, Hillary Clinton or Bernie Sanders," he told CNN's Don Lemon Monday night. "We have an obligation to do investigative biographies on our air — and I'm not talking about looking for dirt. I'm talking about the arc of these candidates' whole lives."
He told Lemon that journalists need to be doing "much more" than offering late-night analysis after debates and primaries with a panel of commentators — a phenomenon that has become somewhat of a staple in the 2016 presidential cycle.
"The fact that we have not done [investigative reporting] in the primaries is a grievous, grievous abdication of our responsibility on television, the networks, the cable networks," he charged.
He went on to suggest that, though the primary process carried on for more than a year, the general population still remains largely in the dark about who Clinton, Sanders and Trump really are. Bernstein also told Lemon he found it surprising that neither Trump nor Sanders have to date released comprehensive tax returns.
"The whole idea that we have three candidates now, two of whom won't release tax returns, and one of whom won't release her speeches, is rather astonishing," Bernstein remarked. "Should candidates for the presidency of the United States be unwilling to share that information with voters?"
"There is a lot that is not known to our viewers," he concluded.
—
Follow the author of this story on Twitter: