Saturday's Nevada Democratic convention in Las Vegas was shut down by authorities after a clash between Hillary Clinton and Bernie Sanders supporters descended into chaos.
After Clinton claimed the primary victory, Sanders supporters in attendance Saturday demanded a recount, claiming that a number of their delegates were not represented at the convention. Several attendees caught the shouting, shoving and cursing on camera.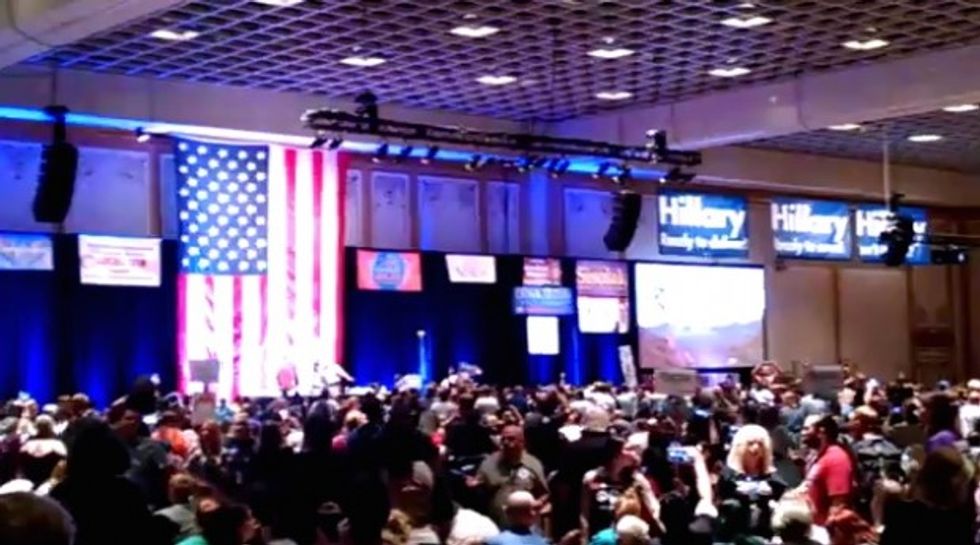 Image source: YouTube
"I was not able to stop these people from doing what they did," Sen. Barbara Boxer (D-Calif.) told CNN. "Apparently they've done it before. ... This group of about 100 were very vocal, and I can't describe it — disrespectful doesn't even explain it; it was worse than that."
CNN reported Tuesday that several top Democrats told the network publicly and privately that the aggressive enthusiasm of Sanders supporters has on multiple occasions "descended into incendiary attacks" on fellow Democrats who support Clinton.
"He should get things under control," Boxer said of Sanders. "We're in a race that is very critical. We have to be united. He knows that."
Senate Minority Leader Harry Reid (D-Nev.) said that he had a "long conversation" with Sanders Tuesday to discuss what happened in Nevada.
"He said that he condemns that. I'm confident he does," Reid told reporters. "This is a test of leadership."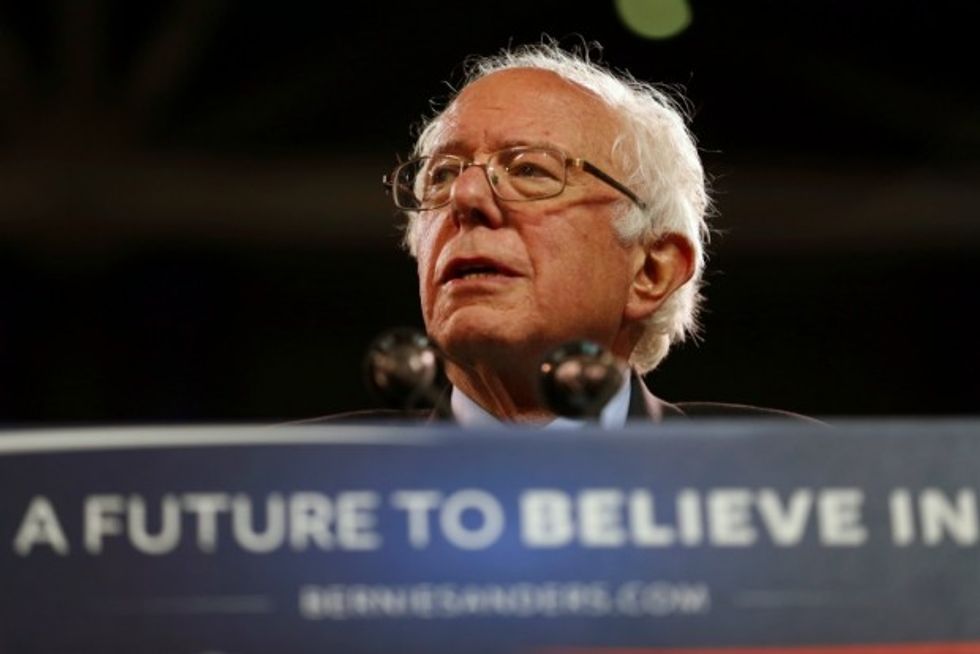 AP Photo
But Sanders also said Tuesday that the Democratic Party "has a choice: It can open its doors and welcome into the party" his backers or "maintain its status quo," CNN reported.
"At (the Nevada) convention, the Democratic leadership used its power to prevent a fair and transparent process from taking place," the Vermont senator said, echoing the views of his supporters who demanded a recount after Saturday's results were announced. Sanders added that there have been "zero reports" of violence during his rallies across the country.
Reid told CNN that he was "surprised" after hearing Sanders' comments, clearly frustrated with the candidate.
"Bernie should say something — not have some silly statement," Reid said. "Bernie is better than that."
When asked Wednesday if she was concerned about Sanders' response, Sen. Dianne Feinstein (D-Calif,) told CNN, "I was because I think that was the time to have sent a full-throated message to his followers that we [Democrats] don't do this kind of thing."
Feinstein called Saturday's convention and Sanders' comments "antithetical to the process set out before us."
The senator also expressed concerns over Sanders' desire to continue his campaign until the July Democratic convention, noting that Saturday's event in Nevada bore an uncomfortable resemblance to the riotous 1968 Democratic convention in Chicago.
"Well, it worries me a great deal," she told CNN. "You know, I don't want to go back to the '68 convention because I worry about what it does to the electorate as a whole, and he should, too."