Fox News host Neil Cavuto blasted Veterans Affairs Secretary Robert McDonald Monday for comparing the extensive wait times at VA hospitals to the long lines for rides at Disneyland, calling his comments both "callous" and "stupid."
"Last time I checked, you don't die waiting on a line for Disney," Cavuto remarked. "You do die waiting for care."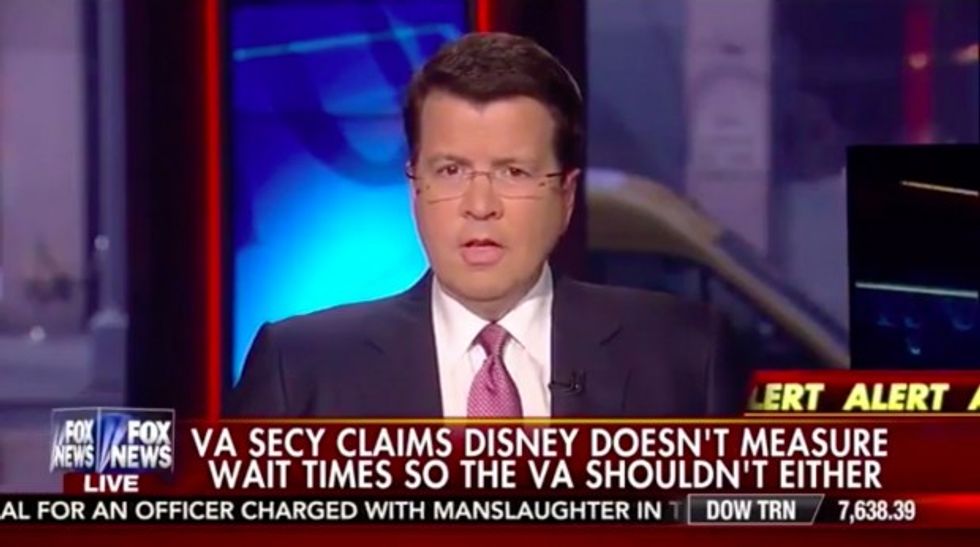 Image source: YouTube/Fox News
"And by the way," he continued, "people who go to a park on a lark are very different from people who put it all on the line for this country so that folks like you and me can go to a park on a lark!"
The shocked Fox News host went on to say that, though he's covered Washington politics for many years, he has never heard a "doozy" of this magnitude from a politician before. He also informed McDonald that Disney does, in fact, monitor its wait times — "that's why they keep them curving and winding and have monitors to pass the time."
"I don't know if it's just callous or stupid, maybe both," Cavuto said, adding that the secretary's comments were "craziness."
Additionally, the frustrated Fox News anchor noted that no one waits for months at a time to get onto a ride at Disneyland.
—
Follow the author of this story on Twitter: