Staff Sgt. John York had 10 days before his deployment. It would be the Marine's third deployment, and the first since his 3-year-old son, Bryson, was born.
But before he left, York wanted to do something special to let his son know how much his father loves him. So he came up with a creative idea to use those 10 days to celebrate every major holiday with Bryson.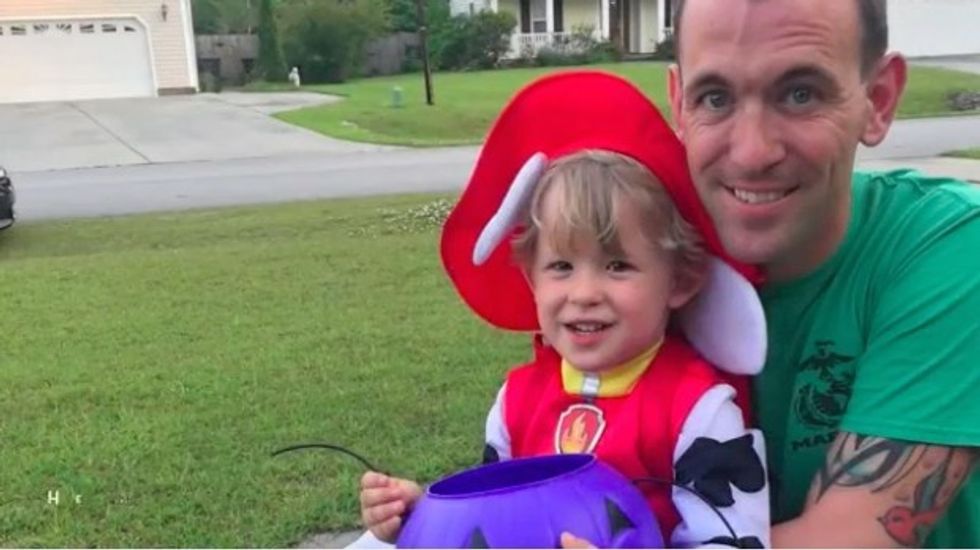 Image source: YouTube/Priscilla York
"He just came home from work and said, 'I have an idea of what I want to do when I have the 10 days of pre-deployment leave. I really want to do all the holidays, all his favorite holidays that I'm going to miss,'" York's wife, Priscilla, told ABC News.
First, John took Bryson trick or treating.
"He went to every neighbor's house on the block and he had candy that he handed to them so they'd be ready when Bryson rang the doorbell," Priscilla said of John's thoughtful plan. "He brought candy to each of their houses if they were home. The neighbors were so great about it."
Bryson also got to experience an early Christmas and birthday with his dad.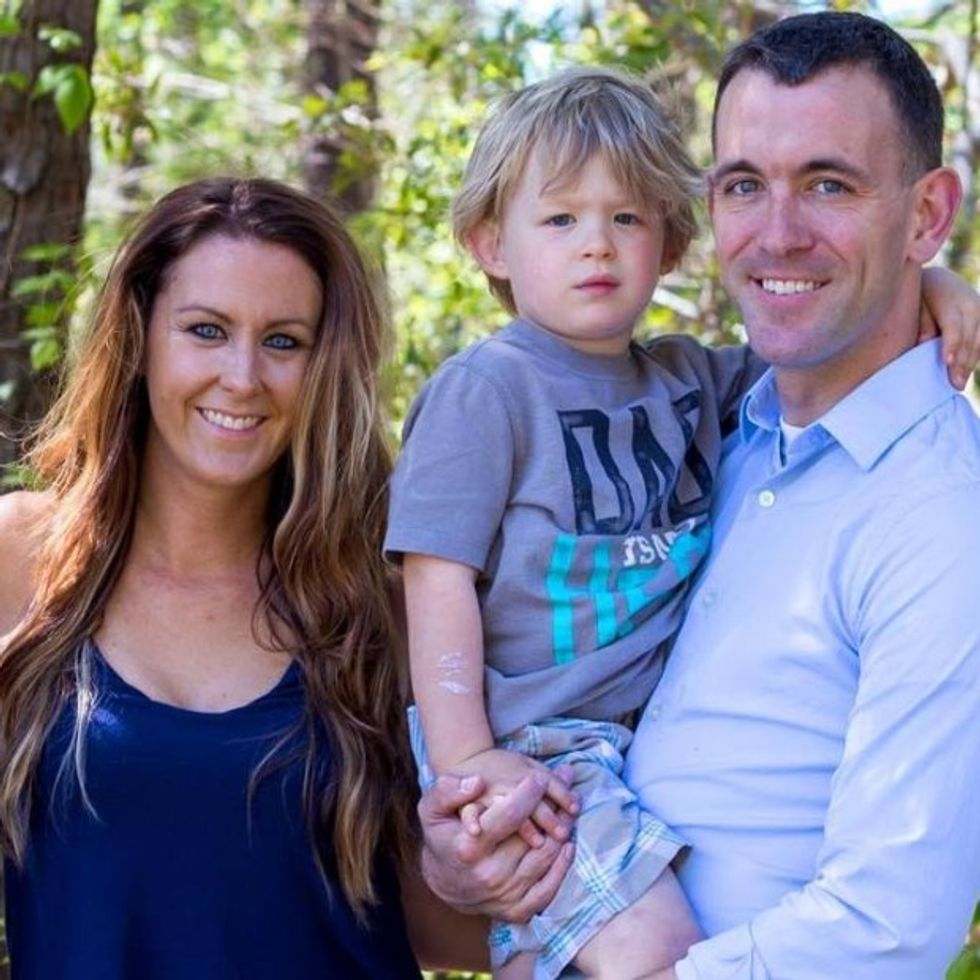 Image via Facebook/Priscilla York
But little did John know that while he was busy making memories with his son, his wife had another special holiday surprise in store for him.
In order to show John how much she and Bryson appreciated him for "doing the dad thing right," Priscilla secretly recorded all of the father-son festivities and compiled them into a single video. The video was to be an early Father's Day present for the Marine dad.
"He didn't know I was making the video, and when I showed it to him I think he watched it 1,000 times over and over and over again," Priscilla told. "I had to portray it the way it was meant to be felt. The video made his vision come to life in a way he didn't expect. I think the whole process meant more to him knowing that it was recorded like that."
Priscilla shared that her husband and son have a bond that she'd "never be able to match."
"He just adores him. He adores that man," she said of Bryson.
As for John, Priscilla said, "He is the most incredible dad and husband I've ever met. He helps me out so much. He takes over everything when he comes home."
Watch the heartwarming footage of John and Bryson: