When a pair of hooded armed robbers barged into a GameStop store in Silver Spring, Maryland, Friday night, they may have wondered if anyone would put up a fight.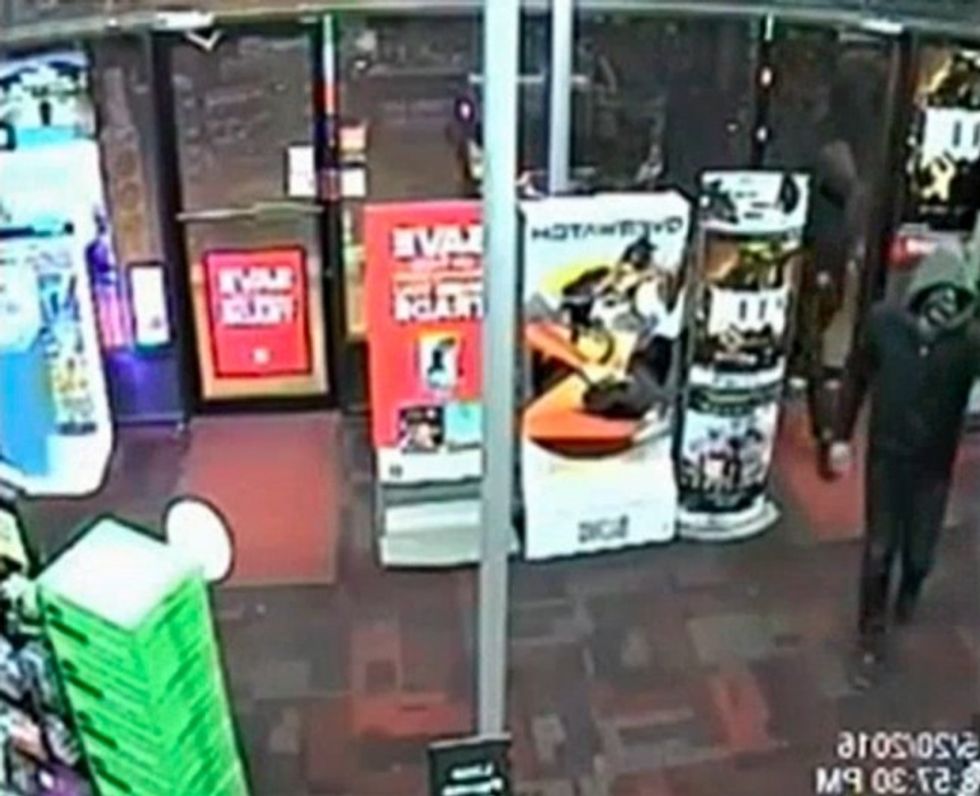 Image source: WRC-TV
But not likely a 7-year-old boy.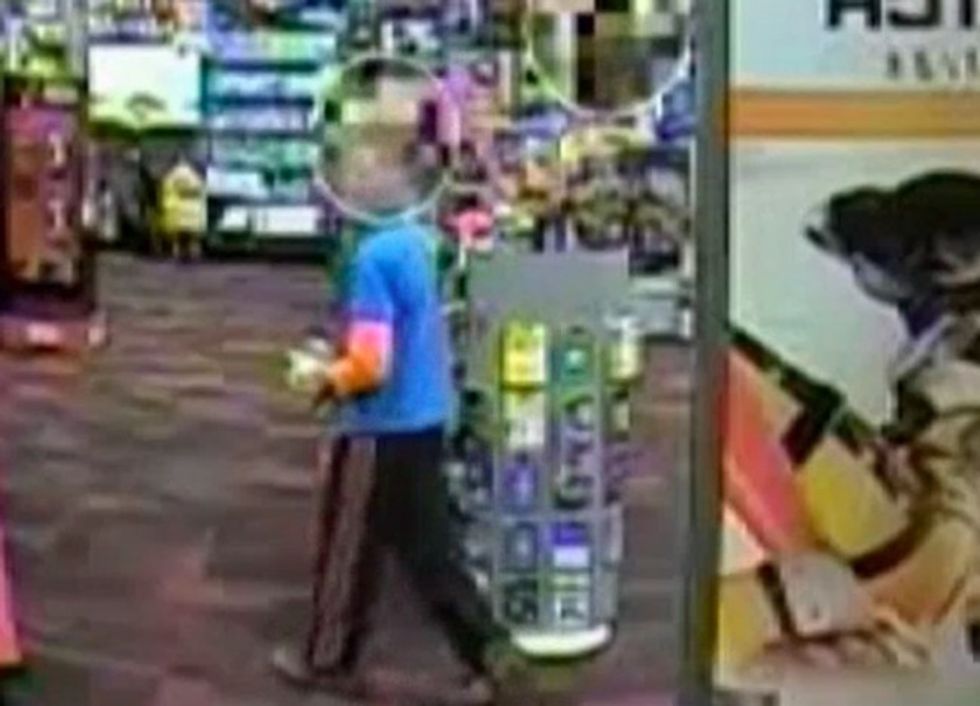 Image source: WRC-TV
Surveillance video showed that when the two masked men entered the store, one of them apparently tried to grab the boy — but the kid wasn't having it.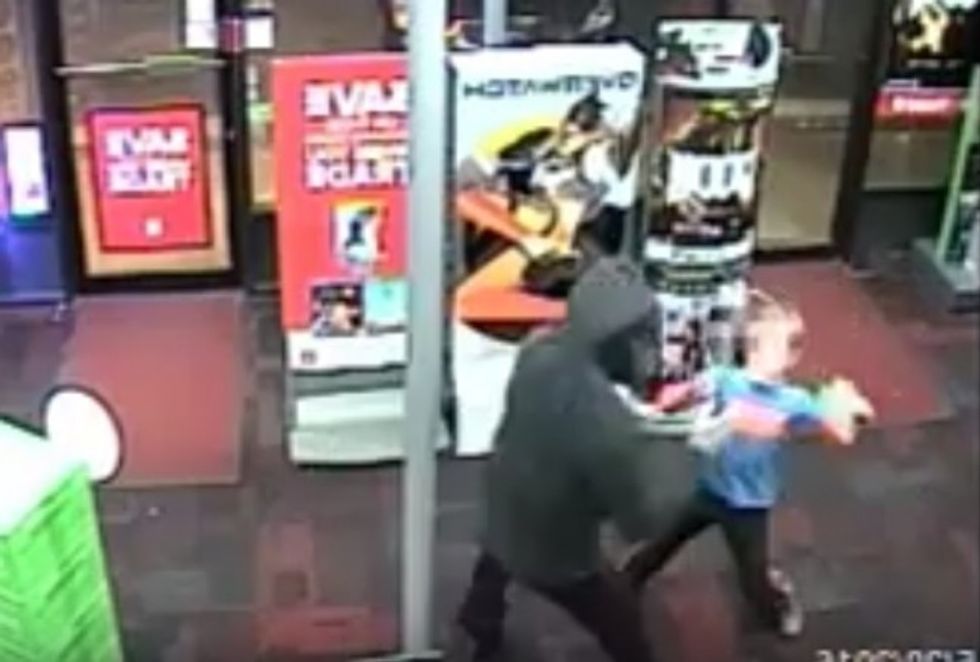 Image source: YouTube
Instead he's seen punching the robber in the gut a few times — all while holding the stuffed Yoshi toy from the Mario Brothers game he and his parents were set to purchase from the store.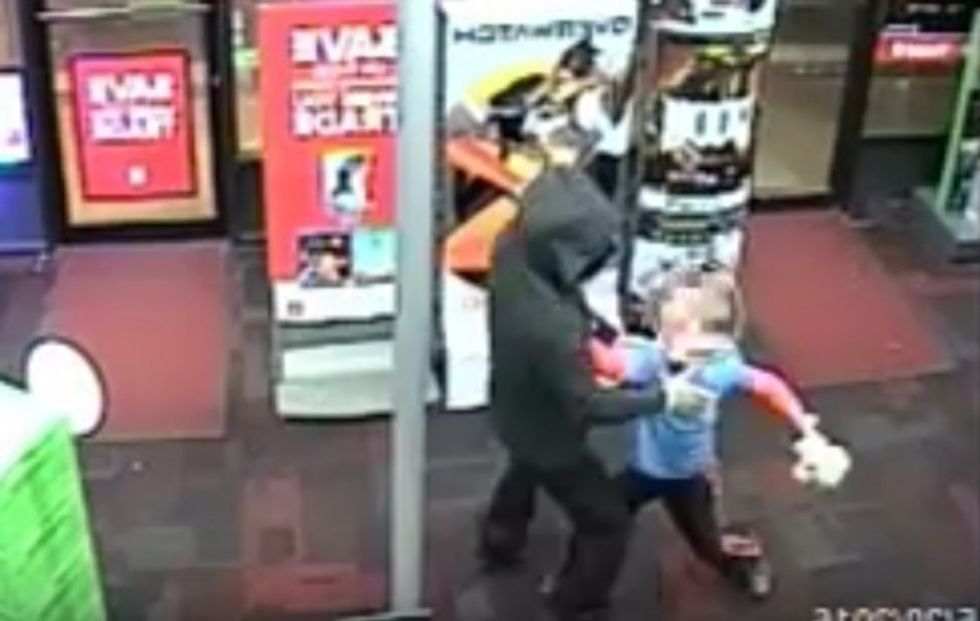 Image source: YouTube
"Well, he's tough," the boy's mother, who didn't want to be identified, told WRC-TV. "He's tough, and you know, I think instincts come out in situations like that."
After the 7-year-old did battle with the robber, he and his parents — who were the only customers in the store at the time — were ordered to get against a wall by the counter, Montgomery County police told WRC.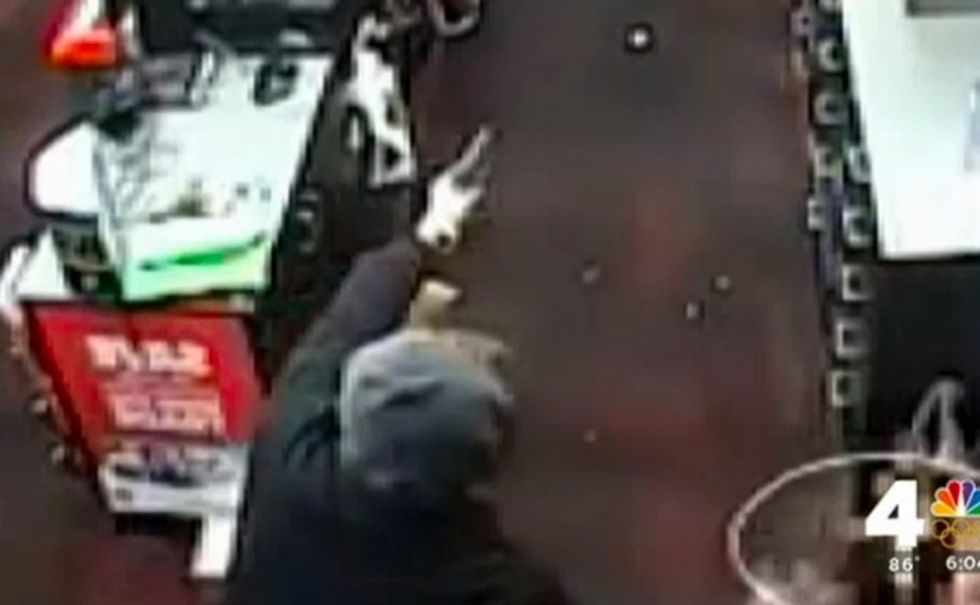 Image source: WRC-TV
"It was scary. You're never prepared for something like that. You're not," the boy's father, who also didn't want to be identified, told the station. "So, you don't wish it on your worst enemy."
There were two store clerks on duty at the time, and the robbers told them to get on the floor while they stole cash and personal property, police told WRC. Then the masked men took off through the front door, police added.
No one was hurt, WRC reported.
The boy's parents told the station they hope the suspects are caught to ease their son's mind.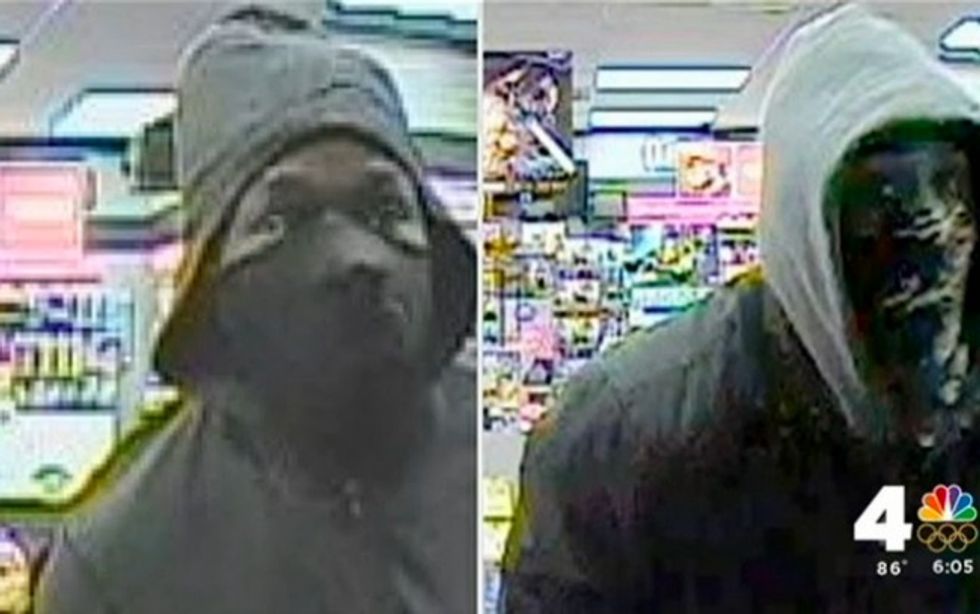 Image source: WRC-TV
"When it's a young child, it's especially upsetting and infuriating for us because there's some innocence that's lost there and there's some fear introduced into his life that, of course, he doesn't deserve," his dad told WRC.
One small bright spot is that the store manager gave the boy the stuffed Yoshi toy for free after the altercation, his father told the station.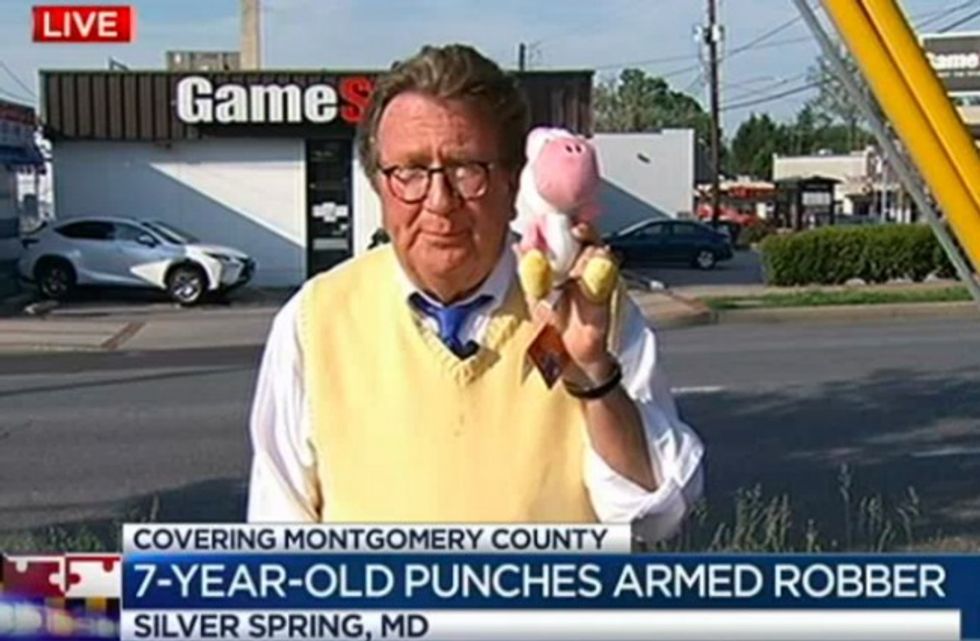 Image source: WRC-TV
"He considers it something that helped keep him safe," the dad told WRC. "He carries it with him everywhere he goes now. He takes care of it like it's his own child. It's become, you know, a bit of a lucky charm."
The suspects are described as two males in their 20s, about 5 feet 6 inches and 170 pounds, who were wearing black hooded sweatshirts, black pants, gloves and masks.